Film
Ottawa filmmaker Morgan Blackbyrne talks about the inspiration behind his film Reliving Marilyn
Ottawa filmmaker Morgan Blackbyrne talks about the inspiration behind his film Reliving Marilyn
Decades after her death, Hollywood starlet Marilyn Monroe remains one of the most talked about celebrities of all time. Though she spent so much of her life in front of the camera, there remains a lot of mystery and curiosity about who Monroe, or Norma Jeane which was her real name, truly was behind her extravagant, public persona.
Ottawa filmmaker and actor Morgan Blackbyrne explores an aspect of Monroe's personal life in his award-winning film Reliving Marilyn, a dramatized account of her relationship with her long-time friend and makeup artist Allan "Whitey" Snyder. Blackbyrne recently shared with us the inspiration and work that went into bringing this story to the screen.
Ottawa Life: How did you get into filmmaking?
Morgan Blackbyrne: In high school I got hooked into a film club with my best friend. We made films in Super 8mm and VHS video. I loved it so much and even acted in my own films. Acting is my first calling. I ended up studying film and video production at York University.
Your latest film is about Marilyn Monroe. Why do you think that, almost 60 years after her death, there is still such a fascination with her?
I don't think anyone truly knows, but her early death is certainly part of it. She is eternally young in our culture - a symbol of many things, but surely a symbol of innocent sexuality. She was called a "woman-child" by many and that's something we strove to portray in Reliving Marilyn. Nadine Banville, who plays Monroe in the film, succeeds in this regard for sure, playing Norma Jeane more so than the "Marilyn Monroe" persona which was a creation of Monroe herself and her studio.
You star in the film as Monroe's life-long friend Allan "Whitey" Snyder. What type of research did you do in order to take on this role?
Well, there's little in terms of interviews with Whitey and just as little in print, but there's just enough. These sources plus photos guided my research. There were many feelings I got from him just from photos alone. It was uncanny. I could feel his big brother love towards Marilyn.
What do you hope people take away from this film?
Since this is also a universal story that reaches many deeply, not just Monroe fans, there is a deep feeling of love, respect and loyalty within our story - things our world needs more of. We hope people come away with a much truer sense of just who Marilyn was: a sensitive, intelligent woman with brilliant comedic and dramatic talents, much of which never had the chance to reach fruition. Perhaps that is also why people are still drawn to her – they're seeking the missing pieces. They enjoy the "what if" just as much as the "what is."
Catch a special screening of Reliving Marilyn on June 1st (Monroe's birthday) hosted by the Ottawa Academy of Martial Arts, Warriors of the Light. For more about the film and upcoming screenings, visit the official Reliving Marilyn Facebook page.
Recommended Articles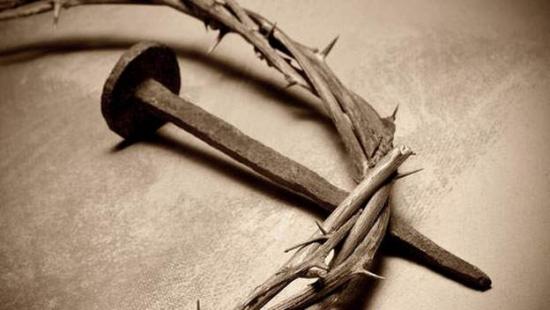 Thirteen Strings has been presenting a Good Friday concert which allows people to reflect on the time of year, but which also gives the opportunity for spiritual or philosophical meditation
Read full story
Millenial Mash-Up is Ottawa's very first marketplace event for millenials by millenials!
Read full story
Comments (0)
*Please take note that upon submitting your comment the team at OLM will need to verify it before it shows up below.