Election Outlook 2019
Ottawa Life's 2019 Election Outlook: Kanata-Carleton — Liberal MP Karen McCrimmon is uninspiring and underwhelming
Ottawa Life's 2019 Election Outlook: Kanata-Carleton — Liberal MP Karen McCrimmon is uninspiring and underwhelming
Kanata—Carleton is a federal electoral district in Ottawa, Ontario. Kanata—Carleton was created by the 2012 federal electoral boundaries redistribution and was legally defined in the 2013 representation order. It came into effect upon the call of the 2015 federal election. The new riding contains almost all the portion of the former Carleton—Mississippi Mills located in Ottawa, except for the portion south of Highway 7/Highway 417 that transferred to Carleton. A small fraction came from Nepean—Carleton surrounding the Bridlewood neighbourhood. (Source: Wikipedia)
---
Kanata is the most important business and technology riding in Canada, bringing in billions of dollars a year to the local economy and acting as one of the key innovation and research hubs in the county. The MP for the riding is Karen McCrimmon, a former officer in the Canadian Forces and the Parliamentary Secretary to the Minister of Public Safety and Emergency. You probably didn't know that because she has been so low profile and ineffective as a Member of Parliament for one of the country's most important ridings that it is hard to understand how she got elected in the first place.
Underwhelming and uninspiring are two words that best describe McCrimmon's record since being elected in 2015. A former officer in the Canadian Forces, she describes herself as a "Canadian Forces pioneer" and cites her accomplishments as a navigator, "the first woman to earn the qualification."
So, how did she go from that to becoming the get-along-go-along cheerleader for Prime Minister Justin Trudeau who stood in a room mere feet away from a disabled veteran and told him that "he is asking for more than we can give" when the former soldier was literally begging him for help with his recovery after having his legs blown off in Afghanistan. This truly shameful moment — probably the most arrogant, ignorant and degrading thing ever said by any Prime Minister of Canada to any citizen (and former soldier) — was met with stone cold silence by McCrimmon, the former "officer" in the Canadian Forces. Not a tweet. Not a word. That alone speaks volumes as to why she should not be re-elected in Kanata.
However, there was more.
McCrimmon took the same 'sound of silence' approach when Prime Minister Trudeau fired Canada's first Indigenous female Attorney General Jody Wilson-Raybould for not bending to his will or to the pressure of Gerald Butts, Michael Wernick, Kevin Lynch, Bill Morneau and others who wanted her to break the law by intervening in the criminal prosecution of SNC-Lavalin. In fact, McCrimmon not only went along with the charade, she piled on and voted with other Liberal MPs (except Jane Philpott) to boot Wilson-Raybould out of the caucus and party for taking a principled stand. Then, McCrimmon voted in favour of kicking Philpott out of the caucus and the party because Philpott stood with Wilson Raybould against the wrongdoing, venality and ethics breaches in the PMO.
Yes, McCrimmon is a feminist indeed!
In 2017 McCrimmon was silent again as the Trudeau government attacked the nation's entrepreneurs with regressive and damaging changes to the tax laws that severely impacted millions of small businesses nationwide, including many in Kanata. The false narrative and message from McCrimmon and her colleagues was that small business owners were not paying their 'fair share' of taxes and they were exploiting 'loopholes' in the taxation system, or worse, skirting their tax obligations. This, while her colleague, Finance Minister Bill Morneau, admitted to the Ethics Commissioner that he "forgot about his chalet in France" which is why he did not disclose it as required by law. During this same period that McCrimmon was supporting egregious taxe changes to be imposed against entrepreneurs and small businesses in her riding, the Liberal Party's chief fundraiser, Stephen Bronfman, was caught in a complex offshore structure that amassed $60 million (U.S.) in a tax haven beyond the reach of tax collectors in Canada.
McCrimmon and Trudeau ran in 2015 on a promise to fight for the little guys, lower taxes on the middle class and raise them on the rich. Despite this, when elected McCrimmon supported taxing small business owners the same rate as large corporations, an increase that could mean a tax bill up to 67 per cent higher than in previous years. This policy betrayed the Liberal Party's promise in the 2015 election that none of the changes would have a retroactive impact on business owners. Despite this and despite the Auditor General coming out the same year with a report slamming the CRA for how they unfairly they treat small business, "while granting seemingly unlimited extensions for large corporate taxpayers and taxpayers with offshore assets or transactions", McCrimmon fell in line and voted for the regressive tax legislation. So much for fighting for the little guys.
Kanata's foundation is built on family and small businesses, high-tech entrepreneurs, and research & development. McCrimmon seems completely oblivious to the sacrifices they make to grow the economy, create jobs and contribute to the local community. One thing is for sure, she still gets her paycheck from the government of Canada every second Friday without fail.
Unlike Liberal Wayne Long from Saint John New Brunswick who stood on principle against the government for the regressive tax changes or Liberal MP Nathaniel Erskine Smith from Toronto who voted against his own party in favour of letting Ethics Commissioner Mario Dion testify about his damning report on the SNC-Lavalin affair, McCrimmon seems incapable of thinking beyond what she is told to do by her PMO handlers.
Kanata deserves a Member of Parliament as impressive as the multitude of people who make it one of Canada's greatest constituencies. Karen McCrimmon has proven she is not that person.
Residents should take a close look at Conservative candidate Justina McCaffrey, a business woman and one of the biggest names in Canadian fashion, whose company has designed and sold bridal wear to legions of customers from Toronto and Montreal, to Paris and New York, and even as far away as Tokyo and Beijing for over two decades. McCaffrey's unique style, charisma, savvy branding and custom marketing and international business experience, combined with her promotion of Canadian fashion and knowledge of the Asian business market, make her a compelling candidate in Kanata. She is unapologetic about her support for small businesses, farmers, military service personnel and a tax regime that is fair and does not penalize entrepreneurs.
Justina McCaffrey would be a breath of fresh air in government and would be the type of high performing, high energy, dynamic and competent MP that Kanata deserves. She would certainly have to be considered as cabinet material, given her experience.
As part of Ottawa Life's election outlook series, we profile Kanata-Carleton candidates Karen McCrimmon, Justina McCaffrey, Melissa Coenraad, Dr. Jessica Purdy and Scott E. Miller below.
Current MP - Karen McCrimmon - Liberal Party
A Canadian Forces pioneer, Karen honed her leadership and team-building abilities in the service of her country, first joining as a reservist. After graduating with a Bachelor of Arts from the University of Windsor, Karen transferred to the Regular Forces where she quickly rose through the ranks. In 1981, she became an air navigator – the first woman to earn the qualification. In 1998, Karen was promoted to Lieutenant-Colonel and appointed Commanding Officer of 429 Transport Squadron in Trenton, becoming the first woman to command a Canadian Forces flying squadron. After retiring from the Canadian Forces in 2006, Karen started her own business offering mediation services to both public and private institutions. She has been an active member of the Canadian Federation of University Women, the Royal Canadian Legion, and Canadian Women in Aviation – an organization focused on encouraging more women to become involved in the aviation industry. A veteran of Afghanistan, Karen's experience provides her with a clear understanding of Canada's place as a world leader in supporting our veterans. Karen believes that our success as a nation has – and will continue to be – achieved through mutual respect, cooperation and dialogue. A mother of two, she currently lives in Kanata—Carleton with her husband. Karen McCrimmon is the Member of Parliament for Kanata—Carleton and serves as the Parliamentary Secretary to the Minister of Public Safety and Emergency Preparedness. Karen previously served as the Parliamentary Secretary to the Minister of Transport. Karen remains committed to growing and strengthening the middle class. She will work closely with Justin Trudeau to ensure the people of Kanata—Carleton are well represented in the decisions made not too far from home, in Parliament.
Justina McCaffrey - Conservative Party
Justina McCaffrey is an internationally known and award-winning founder and president of Justina McCaffrey Haute Couture. In her 30-plus years as a business owner, she sold her wedding dresses all over the world, which were made and manufactured in her own factory in Gatineau, Quebec. She more than understands about business and trade. She has been involved in Conservative politics since age 17 when Brian Mulroney became leader.
Born in Winnipeg, Manitoba in 1965 to proud Ukrainian parents she is now the mother of 3 grown accomplished children and one 1 delightful grand daughter. Justina was a regular contributor to TheHuffingtonPost.com, Ottawa Life Magazine, and Convivium Magazine. She was also featured in TEDx Kanata 2016. Her focus as a future Member of Parliament will be to return support for fellow business owners, bring back fiscal responsibility to the Government, and return Canada to prominence and dignity on the world stage.
Kanata-Carleton needs a strong voice in Parliament which Justina will bring in 2019 under a Scheer Conservative Government.
Melissa Coenraad - NDP Party
Melissa Coenraad is a microbiology technician and president of her union, supporting workers in 16 hospitals. She's seen the impact of privatization and funding cuts on healthcare workers, patients, and families. She's determined to fight for better care for people, including pharma care that covers everyone and saves families $500 a year. As a parent, Melissa has fought for quality education for her son and all kids in the community. She's concerned about the future of our environment and will push for bold action to tackle climate change that starts now. Melissa knows how hard people are working to make ends meet and is committed to making life more affordable for families. She's passionate about getting the people of Kanata—Carleton the results they deserve.
Jennifer Purdy - Green Party
Dr. Jennifer Purdy is a family medicine physician who recently retired from the Canadian Armed Forces (CAF) after over 23 years in the Regular Force. She lives in Ottawa, with her husband William Whelan, on a hobby farm. She currently provides medical care at Ottawa Lifestyle Medicine in Kanata.
Jen grew up in Kanata, Ontario, attended Queen's University for two years in Nursing Science, and then joined the Canadian Armed Forces in 1994. She completed a Bachelor of Arts (Honours; English Literature) at the Royal Military College of Canada. She worked as a Health Care Administration Officer in Quebec, British Columbia, and Saskatchewan for six years before starting medical school at the University of Ottawa, where she subsequently completed her residency in Family Medicine. She worked as a family physician in the CAF in Trenton, Petawawa and Ottawa before retiring in 2018.
Jen is running for the Green Party of Canada because of her deep concern about climate change and its impact on all Canadians. She has taken actions on an individual level to minimize her environmental footprint, but she is inspired by the GPC to take the next step and aspires to work in Parliament to protect Canada and Canadians against the impacts of unchecked climate change.
Jen knows that climate change is an emergency, and that we now have only a few years to take decisive action to thwart the growing number of forest fires, floods, tornadoes, and other natural disasters that we are seeing across the world. But Jen also knows climate change is just part of the equation, and strongly supports policies to create affordable childcare spaces, grow our green tech sector, provide a Guaranteed Livable Income to ensure a more equal society, and take concrete actions to address the opioid epidemic.
Jen envisions a Canada where equality means all Canadians count, and looks forward to working with the Green Party of Canada and the people of Kanata—Carleton to make that happen.
Scott E. Miller - People's Party of Canada
To learn more about Scott following him on Twitter at @ScottMillerPPC or check his out Facebook page here.
Recommended Articles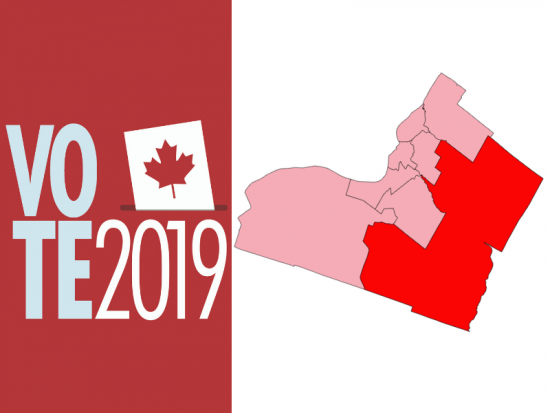 In Part 3 of Ottawa Life's election outlook series, we profile Ottawa Carleton candidates Pierre Poilievre, Chris Rodgers, Kevin Hua, Gordon Kubanek and Alain Musende.
Read full story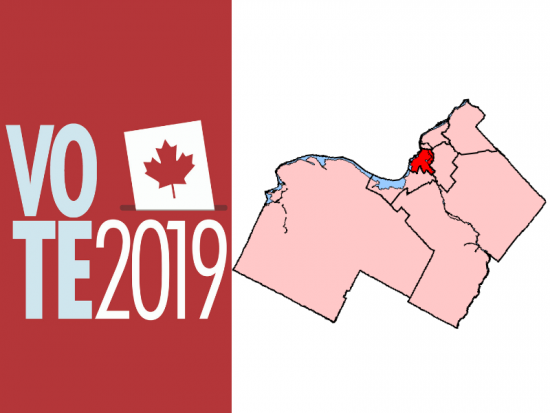 In Part 2 of Ottawa Life's election outlook series, we profile Ottawa Centre candidates Catherine McKenna, Carol Clemenhagen, Emilie R. Taman and Angela Keller Herzog.
Read full story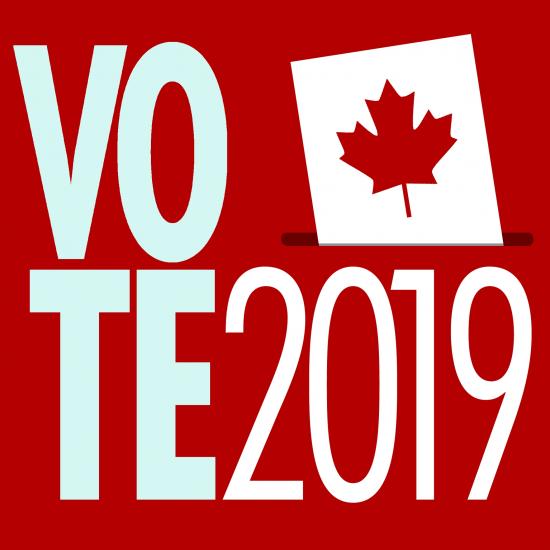 This is sure to be one of the most contentious election in decades.
Read full story
Comments (0)
*Please take note that upon submitting your comment the team at OLM will need to verify it before it shows up below.