Politics
Ottawa Life's 2019 Election Outlook: Nepean — A close battle between Trudeau Liberals and Scheer Tories
Ottawa Life's 2019 Election Outlook: Nepean — A close battle between Trudeau Liberals and Scheer Tories
Nepean is a federal electoral district in Ontario, Canada that was represented in the House of Commons of Canada from 1988 to 1997 and was reinstated during the 2012 electoral redistribution. Commencing at the intersection of Richmond Road with Highway No. 417; thence southwesterly along said highway to March Road; thence southeasterly along said road and Eagleson Road to Robertson Road; thence northeasterly along said road to Haanel Drive; thence southeasterly in a straight line to the intersection of West Hunt Club Road with Richmond Road; thence southerly along Richmond Road to Hope Side Road; thence southwesterly along said road to Eagleson Road; thence southeasterly along said road to Brophy Drive; thence northeasterly along said drive, Bankfield Road and its northeasterly production to the Rideau River (westerly of Long Island); thence northwesterly and generally northerly along said river (westerly of Long Island and Nicolls Island) to West Hunt Club Road; thence westerly, northwesterly and southwesterly along said road to Merivale Road; thence northwesterly along said road to the Canadian National Railway; thence westerly along said railway to Richmond Road; thence northerly along said road to the point of commencement. The riding was held for almost a decade by former Liberal MP Beryl Gaffney under Jean Chretien. (Source: Wikipedia).
---
Nepean's current MP is Chandra Arya who was elected under the Liberal Party banner in 2015 and won by a healthy margin of 10,000 votes, garnering 52 per cent of the vote. His main rival was Conservative candidate Andy Wang who came second with 36 per cent of the vote. The NDP and Greens finished behind the pack with 8 percent of the vote and 2 per cent, respectively.
Arya, much like his fellow MPs Karen McCrimmon and Anita Vandenbeld, has been virtually invisible in Parliament and locally since the 2015 election. He has served on the Standing Committee on Public Accounts which is the committee that deals with Auditor General's reports on the government finances and performance of all the government departments. However he has not made any noteworthy impact on that committee. Arya is one of many Liberal MPs who has said nothing about the Phoenix pay scandal that has so badly impacted hundreds of thousands of public servants,thousands of whom live in his riding. He has attended many events to promote his message of diversity. His low profile will either work in his favour or could come back to haunt him in the election. How people in Nepean perceive the performance of Justin Trudeau since 2015 will definitely be a factor in this local race.
Arya's main challenger is Conservative candidate Brian St. Louis, an executive in the private sector who formed an industry association for advanced materials. He also has experience as a former assistant on Parliament Hill. Like Arya, the success of St. Louis will be impacted by the performance of his leader, Andrew Scheer. St. Louis also faces a potential problem from People's Party of Canada Azim Hooda who may steal some of the more right-wing Conservative vote in the riding away from him, which would only benefit Arya. However, those dissatisfied with Arya and the Liberals, and who will not vote Conservative, may switch their votes to Nepean Green Party candidate Jean-Luc Cooke who is hoping that his national leader, Elizabeth May, will provide the surge and dreamed of breakthrough across the country that the Green Party has been chasing for over a decade. This may be that election. Nepean is one of those ridings that have the demographics and numbers to be a swing riding and the victor in 2019 will be the one who has the best local ground game.
As of the posting of this article, the New Democratic Party has still not named candidates in 163 seats out of a total of 338 ridings nationally, including Nepean. The party appears to be in freefall – a sad comment for a party that a scant four years ago was preparing itself to govern.
If Jagmeet Singh cannot turn things around quickly the NDP party will have much bigger problems than not having a candidate in Nepean.
Regardless, even if disaffected Liberals vote Green and disaffected right wingers vote PPC in this riding, this race will be a close call between the Liberal's Arya and the Conservative's St. Louis and will be a riding to watch on election night.
In Part 5 of Ottawa Life's election outlook series, we profile Nepean candidates Chandra Arya, Brian St.Louis, Jean-Luc Cooke and Azim Hooda below:
Chandra Arya - Current MP, Liberal Party
Chandra Arya has always worked to improve the lives of those around him. His passion to serve the community and strengthen the middle class motivated him to enter politics with three main objectives: affordable housing for all, providing retirement income security to 11 million working Canadians without workplace pensions, and ensure Canadian society and economy remain robust and competitive in the global knowledge-based economy.
Along with Mayor Jim Watson, Chandra was the board of Invest Ottawa – the economic development agency of the City of Ottawa. He also served as a board member of Unity Non-Profit Housing Corporation Ottawa and was the Vice President of Ottawa Community Immigrant Services Organization. Chandra was the Chair of Indo-Canada Ottawa Business Chamber and founder-director or Federation of Canadian Brazilian Businesses.
Chandra holds a bachelor degree in Engineering and a master degree in Business Administration. Before entering politics, he was an executive in high-technology sector. He lives in Nepean with his wife Sangeetha who works at the Ottawa Catholic District School Board. Their only son Sid is a Chartered Professional Account, Chartered Account (CPA, CA). As the Member of Parliament, Chandra has served on the Standing Committee on Public Accounts – the most important oversight committee dealing with Auditor General's reports on the government finances and performance of all the government departments.
Chandra's experience as a businessman and board member of Invest Ottawa has provided him with an understanding of what is required to attract the high-quality jobs of the future and strengthen the middle class. He is working with all levels of government and the private sector to achieve this.
Brian St. Louis - Conservative Party
Bilingual and born and raised in Nepean, Brian graduated from John McCrae S.S. in Barrhaven. He has an Honours degree in Political Studies from Bishop's University and a Graduate Diploma in Public Policy and Program Evaluation from Carleton University. He worked on Parliament Hill for close to five years, first in the Senate and then for a Member of Parliament where his work included supporting the Government's international trade agenda.
He then spent five years leading public affairs for a TSX-traded mineral development company. Furthermore, he founded and directed an industry association focused on raising the profile of Canada's advanced material industry. Brian has seen firsthand the immense impact that Government policy can have on Canada's prosperity. Brian lives in Barrhaven with his wife and daughter. In his spare time, he enjoys all aspects of sports, including as a player, fan, minor league hockey referee, and football coach.
Jean-Luc Cooke - Green Party
Jean-Luc Cooke is an entrepreneur, data security & cryptography engineer, a husband, and a father of two young girls. His ideas to help small business and reignite start-ups will bring jobs. Cooke promises to tackle climate change by investing in green infrastructure and incentivizing sustainable business practices; prioritize small business by giving entrepreneurs the tools they need to grow in their community and invest in skills training, and; make sure every Canadian has access to quality health care and establishing a national Pharmacare program.
Azim Hooda - PPC
As a Nepean PPC candidate, Hooda pledges to have the voices of his constituents heard. He brings an extensive, international work and life experience covering four continents: Beginning in the U.K. with high-profile University and Postgraduate education, an early teaching career, followed by over 25-years in private-sector, Electronics hi-tech industry, including Founding an innovative ICT company. His adventure-travel spans over 90 countries. Driven by passion, beauty and joy of life, Hooda promises to make Canada 'Strong and Free'; where we can 'Live the Dream'; reignite that 'Canadian spirit' of excellence, resilience and compassion.
Recommended Articles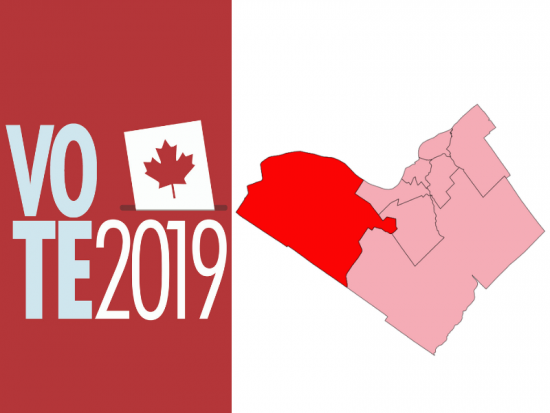 In Part 4 of Ottawa Life's election outlook series, we profile Kanata-Carleton candidates Karen McCrimmon, Justina McCaffrey, Melissa Coenraad, Dr. Jessican Purdy and Scott E. Miller.
Read full story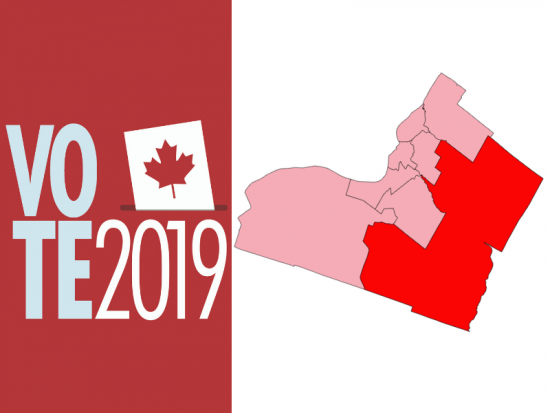 In Part 3 of Ottawa Life's election outlook series, we profile Ottawa Carleton candidates Pierre Poilievre, Chris Rodgers, Kevin Hua, Gordon Kubanek and Alain Musende.
Read full story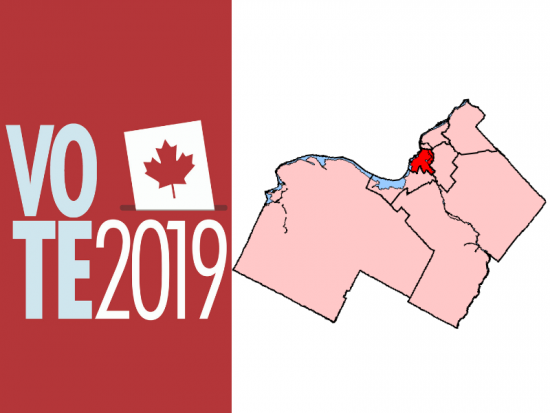 In Part 2 of Ottawa Life's election outlook series, we profile Ottawa Centre candidates Catherine McKenna, Carol Clemenhagen, Emilie R. Taman and Angela Keller Herzog.
Read full story
Comments (0)
*Please take note that upon submitting your comment the team at OLM will need to verify it before it shows up below.