Politics
Ottawa Life's 2019 Election Outlook: Ottawa Centre - Some very impressive candidates from all parties but Catherine McKenna will be hard to beat
Ottawa Life's 2019 Election Outlook: Ottawa Centre - Some very impressive candidates from all parties but Catherine McKenna will be hard to beat
Ottawa Centre (French: Ottawa-Centre) is an urban federal electoral district in Ontario, Canada, that has been represented in the House of Commons of Canada since 1968. While the riding's boundaries (mainly to the south and west as the north and east borders have remained the Ottawa River and Rideau River, respectively) have changed over the years to account for population changes, the riding has always comprised the central areas of Ottawa, the nation's capital. As of 2010, the median income in the area is $39,769 and the average income is $53,940. The Ottawa Centre riding has the highest percentage of master's degree holders in all of Canada (12.7%). In the 2015 election, the riding had the highest turnout in the country with just over 82% of electors casting a ballot in the election. (Source: Wikipedia)
---
Ottawa Centre has a storied history. It has traditionally leaned left and the riding has only voted for a Conservative candidate once in the past half century. In 1978 Robert DeCotret won a by-election when Joe Clark was the Conservative Party leader. However, he lost to Liberal MP John Evans in the 1980 election. Evans held the seat for four years, losing to former Ontario NDP leader Michael Cassidy in 1984 who, in turn, held the seat until 1988. The Liberals came storming back in 1988 when Mac Harb won the election and would hold on to the riding until 2003, before being appointed to the Senate. In the 2004 general election former NDP leader Ed Boadbent recaptured Ottawa Centre for the NDP, first defeating popular party member Paul Dewar in a friendly nomination meeting. To win ,Broadbent had to defeat popular Liberal candidate Richard Mahoney, a close ally of Prime Minister Paul Martin. Broadbent left politics in 2006 and Paul Dewar re-emerged as the victor and went on to serve as a very popular and respected MP with a high national profile for 9 years. In 2015, in what many considered to be the biggest shock on election night, Liberal party candidate Catherine McKenna beat Dewar with 43% of the votes to 38% for Dewar. It was clearly a ground war with the personable and smart Mckenna going toe-to-toe with the equally popular Dewar. Mckenna is said to have canvassed over 100,000 doors in the 18-month run-up to the election. Another factor in the race was the less than stellar performance of then NDP Federal Leader Thomas Mulcair who did not live up to his pre-election hype as the NDP finished 3rd nationally. When the election started many expected Mulcair to win and be the next Prime Minister. (Tragically, Paul Dewar died from grade 4 glioblastoma brain cancer in February 2018).
McKenna is a respected lawyer and environmental issues advocate whose practice before entering politics included working in the areas of competition, trade and constitutional law. She campaigned in 2015 for reforming the National Capital Commission; funding for a new main branch of the Ottawa Public Library, and; opposing the proposed Memorial to the Victims of Communism. She was appointed Minister of Environment and Climate Change in the Trudeau cabinet and has been one of his most high profile and, at times, controversial ministers. Mckenna has been particularly vilified by her conservative critics in the House of Commons over her role in introducing a national carbon tax. While she remains popular locally, she has failed to reform the National Capital Commission, whose legendary incompetence was highlighted again in 2018 when the story came out about how they completely botched the managing of the LeBreton Flats redevelopment project - the largest real estate project in Ottawa's history. McKenna also remained quiet on the highly controversial Château Laurier extension. As the most influential Liberal Cabinet Minister in the region she has yet to intervene in the process that will see a bizarre and ugly extension added to the historic Canadian landmark, steps from Parliament Hill. McKenna has, however, been very visible on other local issues and her visibility and likeability in the riding remain high. She is active on constituent files and seems to have had the Teflon effect related to the Phoenix pay scandal with public servants. It has not impacted her popularity in the riding, nor has she been the target of any criticism from PSAC or PIPSC unions related to the debacle. As one of 50 women elected to the Liberal caucus, Mckenna supported the expulsion of Jody Wilson-Raybould and Jane Philpott from the caucus over the SNC affair, saying little. She supported Prime Minister Trudeau, despite his ethics breaches and her winning or losing the election may well rest on how Ottawa Centre voters view her support of the troubled Trudeau.
Conservative party candidate and health administration executive Carol Clemenhagen faces a steep climb if she wants to defeat Mckenna. Knowledgeable, smart and engaging, Clemenhagen would be a great addition to Andrew Scheer's front benches whether in government or opposition. However, the last time Ottawa Centre was Conservative was forty years ago. The riding demographics and voters still lean centre left. But, with three very intelligent and motivated left-leaning candidates running it leaves room for a split vote with the Conservative candidate coming up the middle. It's a stretch, but also a possibility. Lawyer, community activist and former federal crown prosecutor, Emilie Taman, brings some real gravitas to the race for the NDP. Her biggest problem may end up being Jagmeet Singh, who has tanked in the national polls as the NDP national party leader. Singh has also proved a disaster at raising money for the NDP leading many to speculate that traditional NDP support across Canada may vote this time for Elizabeth May and the Green Party. Their candidate in Ottawa Centre is small business owner Angela Keller Herzog. Regardless of what happens in Ottawa Centre, it is interesting to note that the main party candidates are all professional women with impressive credentials. Regardless of the outcome, the real winners in this race will be the voters in Ottawa Centre.
Catherine McKenna - Liberal Party
In 2015, Catherine McKenna was elected the first female Member of Parliament for Ottawa Centre and appointed Minister of Environment and Climate Change. In both roles, Catherine earned a reputation as a skilled negotiator and tenacious community builder. A champion for Ottawa Centre, Catherine is most proud of the results she has achieved to date for residents in her riding, including securing federal funding for the new Flora Crossing, Ottawa LRT Phase 2, the new 'super library', more summer jobs for students, more affordable housing, and investments to help grow the local economy and create good jobs.
As M.P. for Ottawa Centre and in her Ministerial role, Catherine also led federal actions to protect the Ottawa River, make local buildings more energy-efficient, put a national a price on pollution and ban single-use plastics, by 2021. A mom of three, Catherine is a long-time resident of the Glebe. Catherine previously worked as a lawyer in Canada and Indonesia, was a negotiator with the UN mission in East Timor, taught at the Munk School of Global Affairs and co-founded Level Justice, a charitable organization. She holds degrees from UofT, the London School of Economics and McGill Law.
Carol Clemenhagen - Conservative Party
Carol Clemenhagen was the first female President & CEO of the Canadian Hospital Association and was Executive Director of the Medical Research Council of Canada (now the Canadian Institutes of Health Research). She began her career in health care at the Department of Epidemiology and Community Medicine at the University of Ottawa. Born in Buckingham, Québec, Carol holds a master's degree in health administration from the University of Ottawa and a Bachelor of Arts in political science and sociology from Carleton University.
She has served on the Boards of the Ontario Hospital Association and Kingston General Hospital, an academic health science centre affiliated with Queen's University. A former Board member of St. Lawrence River environmental organizations, Canadian Thousand Islands Watershed Land Trust and the U.S based Save the River, she co-Chaired the community task force which, in 2002, successfully secured a United Nations Educational, Scientific and Cultural Organization (UNESCO) Biosphere Reserve designation, the 12th in Canada, for the Thousand Islands-Frontenac Arch region. A resident of the Civic hospital area, Carol is working hard to earn Ottawa Centre's support and your vote in 2019.
Emilie R. Taman - NDP Party
Emilie Taman is a lawyer and community activist who has lived in Ottawa Centre the past 12 years. She first moved to Ottawa to work as a law clerk for the Supreme Court of Canada, which led to a term as Counsel for its Law Branch following her call to the bar in 2006. Emilie went on to become a federal crown prosecutor where she was responsible for the prosecution of offences such as corporate tax evasion, human smuggling, environmental and fisheries offences and fraud.
Most recently, Emilie worked as a law professor at the University of Ottawa's Faculty of Common Law. In 2018 she was named one of the top 25 most influential lawyers in Canada by Canadian Lawyer Magazine. It was the Harper government's disrespect for the public service, disdain for science, and its attacks on the judicial system that compelled Emilie to run for the NDP alongside then MP Paul Dewar in the 2015 federal election. Paul became an important mentor to Emilie over the course of the 2015 federal election and she continues to look to him as a role model.
Her ongoing concern for the future of our country, growing inequality, and the lack of a credible plan to address climate change, made her decide to run again—this time in her home riding. Daughter of former Supreme Court Justice, Louise Arbour, and former Ontario Deputy Attorney-General Larry Taman, Emilie comes by her commitment to public service honestly. Raised in both of Canada's official languages it was Emilie's grand-maman Rose that ensured her childhood stayed rooted in French Canadian culture. Emilie and her spouse, criminal defense lawyer, Michael Spratt are proud parents of three children. Together, Emilie and Mike host a popular and award-winning podcast called The Docket.
At the end of 2015, Emilie had the privilege of working with friends and neighbours to bring a Syrian family of six to Canada. Two more refugee families have since arrived and are settling into their new lives in Ottawa. Emilie has served as a member of the Board of Directors of the Old Ottawa South Community Association (OSCA) and the Federation of Citizens' Associations (FCA). She currently serves as Treasurer of the Douglas-Coldwell Foundation. She has been involved as a parent volunteer and class parent at Hopewell Avenue Public School.
Emilie is committed to working hard on behalf of all the people in Ottawa-Centre. Her skill and passion will make her an effective advocate and a true leader on the national stage.
Angela Keller Herzog - Green Party
Angela is driven by a desire to create a more livable and indeed, more prosperous, equitable world. She is running for the Green Party in Ottawa-Centre because she thinks it is high time for bold and effective climate action. She believes the time is now for a real shift towards a low carbon economy, one that creates jobs and that serve to make our society healthier and stronger. Angela is an optimistic and energetic small-business owner. She is a gen-Xer mom, and is married with two teenage kids. She has lived in Ottawa-Centre, on unceded Algonquin territory, for twenty-five years.
Other candidates:
Shelby Bertrand (Animal)
Coreen Corcoran (Libertarian)
Adam Rolston (NCA)
Recommended Articles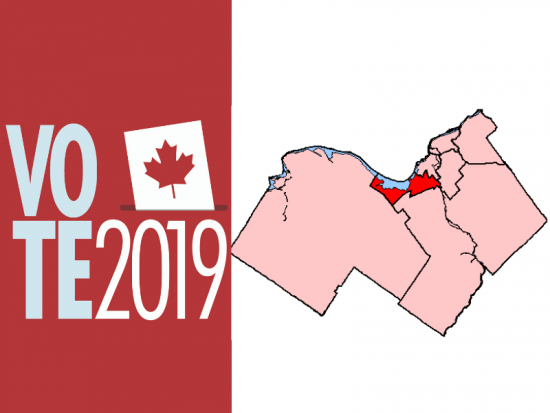 In Part 1 of Ottawa Life's election outlook series, we profile Ottawa West-Nepean candidates Abdul Abdi, Anita Vandenbeld, Angella MacEwan and David Stibbe.
Read full story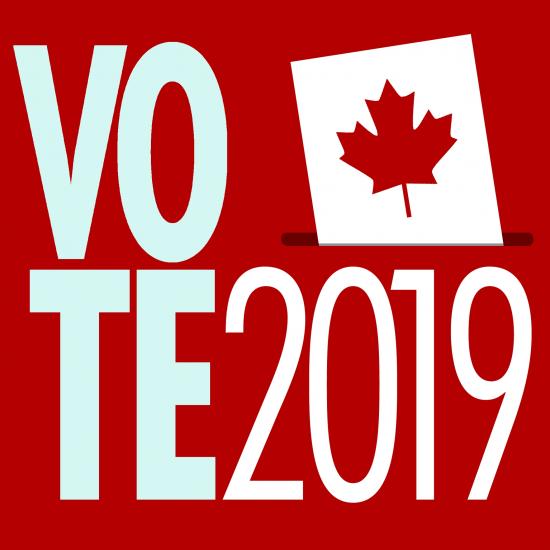 This is sure to be one of the most contentious election in decades.
Read full story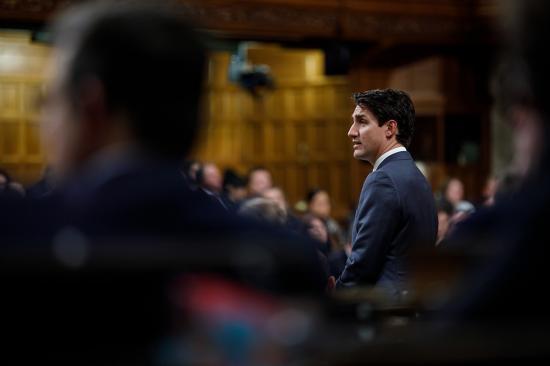 Comments (0)
*Please take note that upon submitting your comment the team at OLM will need to verify it before it shows up below.