Politics
Ottawa Life's 2019 Election Outlook: Ottawa-Vanier — What Happened to Dignity
Ottawa Life's 2019 Election Outlook: Ottawa-Vanier — What Happened to Dignity
Ottawa—Vanier (formerly known as Ottawa East) is a federal electoral district in Ontario, Canada, that has been represented in the House of Commons of Canada since 1935. Before that date, it was part of the Ottawa electoral district that returned two members. The riding generally corresponds to the wards of Beacon Hill-Cyrville, Rideau-Rockcliffe and Rideau-Vanier.The riding became vacant because of the death of incumbent MP Mauril Bélanger on August 16, 2016. Mona Fortier was elected in the byelection /to fill the seat on April 3, 2017. The riding, with a large Franco-Ontarian population imn Vanier, is one of the most solidly Liberal in the country, having elected Liberals both federally and provincially in every election since its creation. In fact, the previous electoral district which comprises most of the constituency, Russell, had been solidly Liberal since 1887. The riding is home to many civil servants. (Source:Wikipedia)
---
Ottawa-Vanier is the safest Liberal seat in the country. The political inside joke in Ottawa is that you could run a doorknob as a Liberal candidate in Ottawa-Vanier and you would win a majority. Maybe that is part of the problem.
Ottawa-Vanier is a sad, distressing riding in full crisis mode. It suffers from a profound lack of leadership. There is no long term or even short term plan or vision to get the hundreds of drug addicts, alcoholics and people in crisis who walk around in a continuous daze off of the streets and into treatment so they can improve their lot in life. Ottawa-Vanier is the eastern Canadian version of Vancouver's Downtown Eastside, which is known for its high levels of drug use, poverty, crime, mental illness, prostitution and homelessness.
It will take a caring, committed and visionary leader with a plan to end the shameful conditions in the riding that stun tourists and others who think they may have stumbled onto the set of the Walking Dead, instead of being just a few blocks from Parliament Hill. For over three decades, elected officials in Vanier at the municipal, provincial and federal levels have implemented a series of kafkaesque policies that include providing free injection sites, free methadone, free syringes and even free drugs to addicts along with a cup of soup and a bed at night at one of the many homeless shelters in the riding. This failed approach has eroded the riding spiritually, mentally, morally and physically.
The conditions in the riding are truly a national disgrace.
The policies have only normalized the behavior and contributed to the proliferation of addicts in the area which is at an all-time high. For those in the riding who live beyond the 'zombie' zone, there is frustration and little else. The controversial plan by the Salvation Army (SA) to drop a massive homeless shelter on the main street in Vanier is patently ridiculous. SA and city of Ottawa officials who claim the "social services complex" won't have a negative impact on surrounding businesses or homes are lying. They will also tell you a turkey can fly. Ugh.
The hundreds of street people suffering in Vanier need real help — we cannot and should not accept the continued normalization of this situation. Everyone deserves to live with basic dignity. Ottawa must be, and can be, better than this.
What is required is a ten-year plan similar to the National Homelessness Strategy model implemented in Finland combined with mandatory rehab to end this ongoing crisis once and for all. Citizens must be prepared to commit upwards of over a half billion dollars to eradicate this problem over the next decade. Such a plan would require shelter, programming and counselling to help get homeless people and drug addicts off the streets and into rehab. The expensive yet short-term financial cost of such a plan will bring immense long-term benefits for the investment.
The mental health crisis and drug dependency disaster playing out before our eyes in Ottawa-Vanier exists because there is ZERO political leadership confronting it and demanding change. The addicts and others who are suffering include many displaced and homeless Inuit, Indigenous and minority people who require intervention. The petty crime, urination, defecation, theft and harassment that has become normalized as a by-product of this health crisis must come to an end. Sadly, none of the candidates have put such a plan forward. That should be the key discussion in Vanier in this election.
In Part 7 of the Ottawa Life 2019 Election Outlook series, we profile Ottawa-Vanier candidates Mona Fortier, Joel Bernard, Stephanie Mercier, Oriana Ngabirano and Paul Durst below:
Current MP - Mona Fortier - Liberal Party
Elected to the House of Commons in April 2017, Mona Fortier is the first female Member of Parliament for Ottawa-Vanier. She currently serves as a member on the Standing Committee on Access to Information, Privacy and Ethics and the Standing Committee on Official Languages. Mona's extensive expertise encompasses the areas of health care, education, job creation and francophone affairs. Mona graduated from the University of Ottawa with a Master of Business Administration (MBA) and a Bachelor of Arts (Sociology).
She has served on several non-profit Board of Directors including the Montfort Hospital, the Provincial Advisory Committee on Francophone Affairs (Ontario), and the Shaw Centre. In addition, Mona has received numerous awards for her community involvement, including the Queen Elizabeth II- Diamond Jubilee Medal in 2012.
For more than twenty years, Mona has worked in both the public and private sector. Prior to being elected, she worked as the Chief Director of Communications and Market Development at Collège La Cité and managed her own strategic communications consulting firm. Mona is dedicated to representing the constituents of Ottawa-Vanier, the riding where she currently lives with her three children.
Joel Bernard - Conservative Party
Joel Bernard was born and raised in an Acadian community on the east coast of Canada. In 1983, soon after graduation from high school, he made Ontario his new home and studied business administration in Ottawa. In 1999, he joined the Bernard Lord team and ran a successful campaign in a New Brunswick provincial riding which had been held by the Liberals since 1897. Joel was the first Conservative to hold the riding of Nepisiguit in over 100 years and held the position of Deputy Speaker for the legislature, Chair of the Committee of the Whole (Legislation) and Chair of the Committee of Supply (Budgets).
In 2003, he was appointed by Premier Bernard Lord to the position of Executive Director for the Chaleur-Restigouche Economic Development Fund. The strategy behind the fund was to help small and medium size businesses expand and diversify. In 2005, at the end of the assignment, Joel returned to Ottawa and became a fixture on Parliament Hill where he held the positions of Director of Parliamentary Affairs and several Senior Policy Advisor Roles for four different ministers. In the roles of Senior Policy Advisor, Joel was responsible for issues and files related to the RCMP, the CBSA, Industrial Regional Benefits, military procurement, the National Shipbuilding Procurement Strategy, the Coast Guard, International Development and La Francophonie.
Joel is currently serving as the Parliamentary Affairs Advisor to the Shadow Minister for Public Safety, Border Security and Emergency Preparedness. He is married to Catherine (Kindom) Bernard and has two beautiful children, Lilianne and Samuel.
Stephanie Mercier - NDP Party
We're excited to announce Stephanie Mercier as our sole candidate seeking the nomination in Ottawa-Vanier! Stephanie is a long-time community organizer with deep roots in Ottawa-Vanier. She has worked with Overdose Prevention Ottawa and as a coach for the Learn to Skate program, which makes hockey accessible to vulnerable youth in the community.
Stephanie currently works as a nurse at Montfort Hospital, and is pursuing a degree in Common Law at the University of Ottawa.
Oriana Ngabirano - Green Party
Oriana Ngabirano is a passionate Ottawa—Vanier resident who believes a stronger Canada is possible. A graduate of the University of Montréal in Communications and Politics, she is a proven communicator who applies more than a decade of experience to her social activism and civic engagement efforts. Oriana is focused on empowering community members of all backgrounds to come together to cultivate more economic growth, improved social conditions and more sustainable processes that honour our natural world.
What inspired Oriana to run for the Green Party of Canada were the party's values, which are intrinsically connected with her own. Namely, building sustainable, creative and socially-minded communities that strengthen our country. Oriana believes that when community members see the difference their choices make as individuals, the collective impact they can have is unstoppable. She also believes that actions that will positively impact our wellbeing can all be achieved with inspired individuals taking People-Centered action in their communities. She is prepared to be a creative leader, motivating individuals and families to take action together, so that all Canadians can thrive.
Oriana is uniquely positioned to represent Ottawa—Vanier. She is a fluently bilingual professional, able to inspire and lead in both official languages. Oriana's skills as a public relations strategist and reputation manager, working for organizations ranging from the United Nations to British American Tobacco, will also serve her ability to communicate effectively to changing audiences and interests.
Volunteerism is an important part of Oriana's commitment to public service. She is an active community member who sits on the board of various community organizations including the Vanier Community Service Centre and the De La Salle Public School Council.

Oriana lives in Vanier, Ontario, with her teenage daughter Leïla.
Paul Durst - PPC
A family man in his mid 50s, Paul Durst is focused on how society will affect the well-being of his family, and their families. What matters most for Durst is that parents have the opportunity to work and provide a safe and healthy environment for their children – an environment that allows children to grow and acquire all the tools they require to raise their own families.
Recommended Articles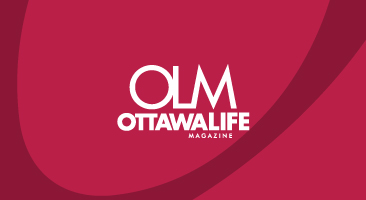 The government has every obligation to foster, support and promote the artistic activities of the na...
Read full story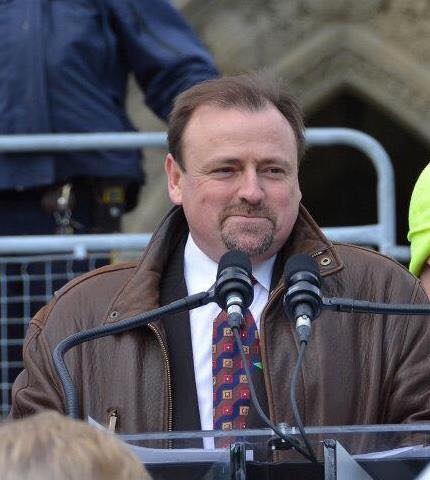 The Phoenix debacle is a monumental disaster for Canada's public service and for Canadians which was brought about by governments disrespect for its own workers
Read full story
This week Canada's Minister of Health, Dr. Jane Philpott, will meet with her provincial and territor...
Read full story
Comments (3)
*Please take note that upon submitting your comment the team at OLM will need to verify it before it shows up below.