Politics
Ottawa Life's 2019 Election Outlook: Ottawa West-Nepean — Ethics-challenged Anita Vandenbeld is a complete dud
Ottawa Life's 2019 Election Outlook: Ottawa West-Nepean — Ethics-challenged Anita Vandenbeld is a complete dud
---
The majority of people in Ottawa have no idea who Anita Vandenbeld is. The Liberal MP for Ottawa West-Nepean has been a stunningly ineffective and insignificant federal representative for the citizens of Ottawa West-Nepean. Her main objective seems to have been to get her husband Don Dransfield elected to Ottawa City Council in her riding and she was found guilty of violations by the federal ethics commissioner for doing so. While looking out for her husband's interests, Vandenbeld did nothing to help the hundreds of thousands of public servants affected by her government's botched handling of the Phoenix pay system which has adversely affected so many civil servants and their families in the National Capital Region. Many have lost their homes and financial stability over the bureaucratic screw-up hoisted upon them by the Trudeau government.
Vandenbeld bills herself as a contributing author to the Oxford Handbook of Transnational Feminist Movements and as a past chapter development chair for Equal Voice, a Canadian multi-partisan organization to promote women in politics. Yet, she brought new meaning to the sound of silence when Jody Wilson-Raybould and Jane Philpott would not bend to the demands of Prime Minister Trudeau who wanted them to allow his staff to intervene in the criminal prosecution of SNC-Lavalin. Worse, Vandenbeld voted to kick these two women out of the Liberal caucus for taking an ethical stand.
Of all the MPs in Parliament who have proven they do not belong there, Anita Vandenbeld is at the top of the list. Residents in Ottawa West-Nepean should seriously examine their options this time round. Given the great MPs who have represented the riding in the past including former Conservative MP John Baird and former Liberal MP Marlene Catterall, residents surely deserve a representative who is at least visible and has a pulse.
In Part 1 of Ottawa Life's Election Outlook series, we profile Ottawa West-Nepean candidates Anita Vandenbeld (current MP), Abdul Abdi, Angella MacEwan and David Stibbe below.
Anita Vandenbeld - Liberal Party (current MP)
Anita Vandenbeld is a Canadian Member of Parliament, where she has represented Ottawa West-Nepean since 2015. Vandenbeld chairs the House of Commons Subcommittee on International Human Rights, and sits on the Foreign Affairs and International Development Committee and the Committee on Access to Information, Privacy, and Ethics.
From 2015 to September 2018 Vandenbeld chaired the Parliamentary Women's Caucus. She is also the founding chair of the all-party Democracy caucus. Vandenbeld has also served on the Committee on the Status of Women and the Procedure and House Affairs Committee and was chair of the Special Committee on Pay Equity.
Prior to her election to the Canadian House of Commons, Vandenbeld was involved in international democratic development and women's political participation for over a decade, having worked in over 20 countries on inclusive governance and women's leadership. She managed a global, multi-partner online network to promote women's political rights and participation called iKNOWpolitics.org. Vandenbeld was a parliamentary advisor with the United Nations Development Programme in Bangladesh; Senior Advisor and Deputy Chief of the Central Assembly and Political Parties Section of the Organization for Security Cooperation in Europe (OSCE) Mission in Kosovo; coordinated an anti-corruption campaign with the OSCE Mission to Bosnia and Herzegovina; and as the resident director of the National Democratic Institute's Office in the Democratic Republic of the Congo, Vandenbeld established a political party program during the 2011 elections.
Anita has also led women's campaign and leadership training in several countries, including Haiti, and she authored a UNDP study on women's political participation in Vietnam.
Abdul Abdi - Conservative Party
Abdul Abdi has spent years as an officer with the Ottawa Police, and has volunteered extensively with the Boys and Girls Club of Ottawa and the United Way. He has also worked with the RCMP on matters pertaining to national security. Though he lives in Ottawa south with his wife and three children, Abdi has worked in west Ottawa for over two decades.
Angella MacEwan - NDP Party
Angella MacEwen is a Senior Economist at CUPE National. Her primary focus is understanding the impacts of Canadian economic and social policy on workers, especially climate policy and international trade and investment treaties. Angella holds a MA in Economics (Dalhousie) and a BA in International Development Studies (Saint Mary's). She was nominated by 2018 provincial candidate, Chandra Pasma; and 2015 federal candidate Marlene River.
David Stibbe - Green Party
David Stibbe is passionate about Canada, our environment and his community. After having spent much of his young adult life exploring this country, and the world, as an adventure traveler and guide, he returned to Ottawa in 2004. In 2005, David along with his future wife Angie, moved into the Britannia neighborhood of Ottawa West-Nepean and have been living more locally, focusing on giving back to their community. Together, they have raised their two wonderful daughters, Jesse and Jordyn, in the community and they both feel blessed to be able to call this place home.
As an educator, David is an Ontario Certified Teacher with a Bachelor of Education from the University of Ottawa, and a Bachelor of Arts in Geography from Carleton University. Dave has taught with various age groups and in distinct educational settings, including elementary school, middle school, high school, post-secondary school, and with adults and seniors. He is currently a full-time teacher at Cedar Ridge High School, a small Montessori inspired independent school where he is the full-time learning support teacher in addition to teaching an array of ecology-related courses. He is also a Duke of Edinburgh Awards program leader. As an outdoor education professional, Dave was also a contributing member of the team that established and developed the curriculum and teaching guidelines for Eastern Canada's premier program for developing the next generation of outdoor industry professionals: the Outdoor Adventure Diploma at Algonquin College. Dave has worn numerous hats including management positions in guest services, training, and operations.
In addition, he has participated in several sponsored expeditions and has designed and led numerous group wilderness programs. In 2014, in partnership with Joe Kowalski of Wilderness Tours, he established an urban outdoor adventure company called Ottawa City Rafting, which operates from the village of Britannia. In 2015, Dave and Ottawa City Rafting won the best new tourism company in the National Capital Region as awarded by Ottawa Tourism. Ottawa City Rafting is now in year six of operations and is a successful and sustainable small business supporting nearly 20 seasonal employees, mostly university students from neighboring communities.
Dave was also an early member of the Ottawa Riverkeeper Board of Directors and continues to be an active supporter. Dave has also been on the Board of Whitewater Ontario, and currently sits on the board of a small not-for-profit called Kitchissippi Centre, which is advocating for education and programs for youth on the Ottawa River. Dave believes the Green Party speaks to the values needed by our country right now. Climate change, pollution and the protection of our natural spaces and species are all critical issues that must be addressed. He is a strong believer in common sense economics and believes legislation not spending is the process by which we can effect change best. In addition, Dave feels strongly about small business and the middle-class and understands that big business can be a force for good, but everyone needs to pay their fair share to maintain the structures of our public sector and public services.
Most important to David is the concept of local knowledge. We must work with our communities to solve local problems with the stakeholders who are most impacted.
Sean Mulligan - Christian Heritage Party of Canada
Sean Mulligan was born in Ottawa, lived his primary years in Hull before moving to Aylmer where he continues to live today. He studied at the University of Ottawa and Carleton University before receiving a Business (Marketing) degree. He served seven years as a member of the Canadian Forces. In 1988, he met and married his wife Grace in the Philippines. Married for 30 years, they are the proud parents of two sons. Today, he works as a Passport employee at Service Canada. "I will never stop fighting for a more responsible Canadian government by advancing pro-life, pro-family, and pro-freedom values. Canada needs strong Christian leadership," Mulligan promises.
Recommended Articles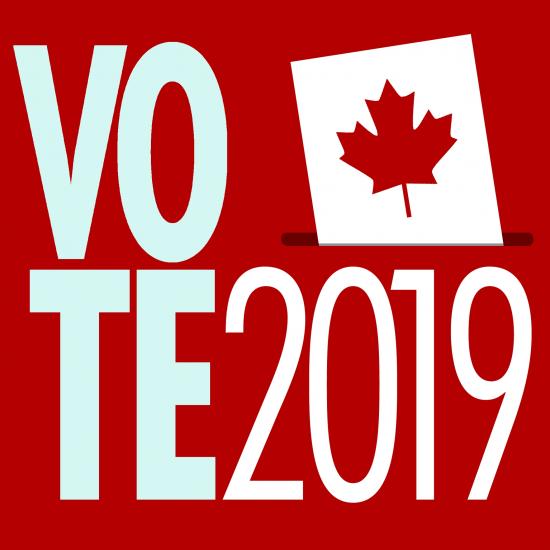 This is sure to be one of the most contentious election in decades.
Read full story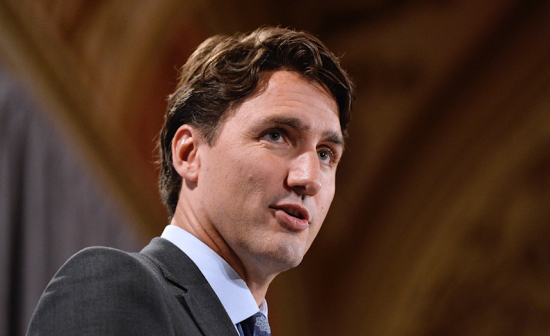 Given recent events and the unfolding of the SNC-Lavalin/Jody Wilson-Raybould scandal, the legitimacy and sincerity of Trudeau's feminism has been called into question. Is Trudeau really as much as a feminist as he likes to claim?
Read full story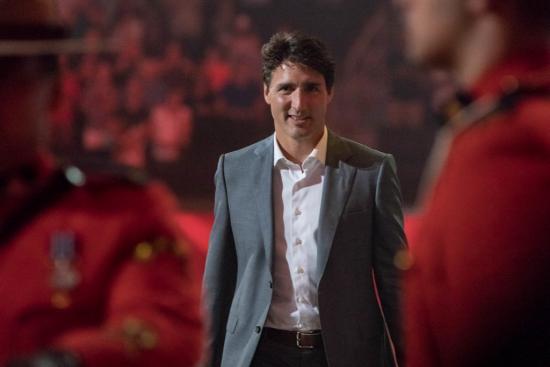 The RCMP must issue a public explanation if they decide not to prosecute PM for obstruction of justice.
Read full story
Comments (4)
*Please take note that upon submitting your comment the team at OLM will need to verify it before it shows up below.