Ottawa's Top Female Lawyers
Janice Payne, Nelligan of O'Brien Payne LLP, Katherine Cooligan of Borden Ladner Gervais, Donna White of Osler and Claire Tremblay of Tremblay Law Office are four of the most respected lawyers in Ottawa. They are successful woman in a still largely male dominated legal profession, in Canada. Through their work and by example, they have raised the bar for all lawyers and have proven that progressive firms can be very profitable. The leadership they have shown and application of the law in their area of expertise, over decades, is inspirational. All four are mentors and role models to many young lawyers, particularly women. They are all fierce in their own way. Women in law in Canada continue to face adversity. There are still subtle hints of patriarchy but things are changing for the better. In the past decade, many Canadian law schools have been accepting more women than men. It's because of people like Janice Payne Donna White, Katherine Cooligan and Claire Tremblay, that female lawyers in both private practice and the in-house world, are being applauded and promoted more and more often as partners and senior leaders. However, there is still work to be done.
Janice Payne is impressively multitalented. Her professional resume alone is remarkable. Working mostly in the employment law field, Payne advises both employees and employers on the full range of issues that can arise in the workplace. The first female to be made partner at her firm, Nelligan O'Brien Payne LLP, Janice Payne was part of the 10 per cent of females admitted to Law School at the time, making her mark among her peers in her competitive surroundings. During her time at the firm, Payne has started three practice areas: first family law, then condominium law, before finding her niche in employment law and building the team that she now views as one of her proudest achievements.
"I think I was always, since the time I was a girl, really interested in law. I don't come from a family of lawyers; I'm the first member of my family to practice law so it wasn't that. I was very curious about it." Payne tells us.
Completing her initial post-secondary education in languages at Carleton University, Payne remembers finding out about a law school at the University of Ottawa. "It must have been 1970. And I thought, if I don't give this a try I'm never going to know." She continues, telling us how she convinced her interviewer that a languages major belonged in law school by arguing that "language is surely the tool of the lawyer".
"And I've just never looked back. I joined a really good firm coming out of law school and after my call to the bar I've never left." says Payne. Instead, luckily for Ottawa and for Nelligan O'Brien Payne LLP, she has devoted her time, energy, and passion to building her practice areas and team here in the nation's capital.
Among her list of accomplishments, Janice Payne values her role in building gender diversity in her firm. After being welcomed as the first female of the seven lawyers employed at what was then Nelligan Power, the firm's male-female ratio has reached 50/50, a vast improvement from just one of seven.
"It is a profession for which women are well suited, and I'm proud to have been part of building that here." says Payne. "There's no question, the two — building the practice and building the profile of women in the firm has been very important to me."
While putting in the many hours necessary for a career in law, Payne has also found time for another passion: theatre. She was cast this year as the U.S. President in the 17th annual GCTC and Carleton County Law Association Lawyers' production of The Mouse That Roared:
"It's a very important fundraiser for the Great Canadian Theatre Company. They really count on our involvement with them and with this joint production," Payne explains."We volunteer our time fully as lawyers, but we are professionally directed, costumed, staged, stage managed. The result is a really polished production, that the broader local community now realizes is something they want to see every year."
Payne and her husband, Russell Lyon, have raised three grown children all of whom have successfully pursued their own passions in entrepreneurship and the performing arts.
Payne also serves on the Board of Governors of the Community Foundation of Ottawa, as well as on the Board of Directors of the Great Canadian Theatre Company. Between her awe-inspiring accomplishments at Nelligan O'Brien Payne, her work with the GCTC and various charities, and the wonderful professional family she is so happy to be a part of, it is safe to say that our country's capital city would not be the same without Janice Payne.
Donna White heads up the trademark practice within the National Intellectual Property Group at Osler and is the Managing Partner of the firm's Ottawa office. As a full-service "one-stop shop" providing advice in all areas of intellectual property law, the Osler IP team, and various individual members of the team including Donna, have received high rankings and Canadian and world-wide recognition for expertise in intellectual property matters. After more than 25 years in the business, White tells us that she is still passionate about her job:
"Every day is interesting even though I practice in a very narrow, niche practice area. In the course of a given day I can be working on a file for a new brand of underwear, a new restaurant franchise, a fight between two cookie manufacturers or for a pharmaceutical company," White says. "So there's a lot of variety in my day and I'm still not bored after all this time."
Donna White's career accomplishments are impressive. She routinely provides advice to global companies and counts many entertainers, sports organizations and celebrities among her clients. She attributes a big part of her success to the strength of the Osler platform. Osler, Hoskin & Harcourt LLP, one of Canada's largest firms and a leading business law firm nationally, has taken a leading role in promoting diversity and equal opportunity within the legal industry. Osler has a rich and longstanding history and is older than Canada itself — our country's 150th birthday approaches in 2017, but Osler celebrated its own in 2012.
Always ahead of the curve, Osler prides itself on being the first large corporate Canadian firm to admit a female partner. That female partner, admitted in 1968, was Bertha Wilson, who later gained notoriety as the first female appointed to the Supreme Court of Canada. In 2010, Osler was among the first to establish a formal Diversity Committee with a mandate to promote diversity and inclusion.
Gender is only one of many facets of diversity, all of which White takes very seriously.
"Among our lawyers and staff we speak over 37 languages." says White, telling us with pride that Osler was the first firm to conduct a survey through a third party to measure diversity and set a baseline from which to improve. The firm also boasts a robust Pride network, and was selected by the Globe and Mail as one of Canada's best diversity employers.
"We are very committed and have always been supportive of many charities and local initiatives." says White. By way of example, she details the firm's support for the University of Ottawa refugee sponsorship support program and identifies pro bono work that she and her colleagues throughout the firm have been engaged in over the past few years. Several of her coworkers have sponsored Syrian refugee families living with them in their homes.
Along with her pride in the firm and the values demonstrated by its members, Donna is grateful for the supportive family she feels blessed to have and expresses fondness for Canada's capital, where she was born, raised, educated, has made a career and is the perfect place to call home.
Katherine Cooligan has an unusually impressive bio. She works full time as both the regional managing partner for the Ottawa office of her firm, Borden Ladner Gervais, while also running a practice in family law litigation. A specialist in family law, Cooligan is the regional leader of the Estates and Family Law Group, and Chair of the Regional Management Committee — all the while raising three children singlehandedly.
The impressiveness of her career is mirrored in intensity by moral centre. Cooligan tells us that she chose family law because of the impact it has on her clients.
"I am impassioned by helping others, by being a part of a solution through a very difficult journey. It is the intersection between personal lives and the law that drives my passion." says Cooligan.
Her drive and her dedication have led to her becoming a senior manager in Canada's largest national law firm. She is unique in this role, as both a woman and as a family law lawyer, as she is the only woman currently holding this management role. This is the pillar in her career of which she feels the most pride.
"My proudest achievement is the election as Regional Managing Partner coming from a demographic that has not traditionally achieved this position — a woman and a family law lawyer." she tells us.
Cooligan's positive impact stretches far beyond her firm to include a great deal of community involvement. It's no accident however, that what she has been most involved with outside of the law also has to do with families and children. She was a member of the CHEO Foundation Board from 1997-1999 and was asked to rejoin last year for another term.
"All of my children have been patients at CHEO" Katherine tells us, "So it's an opportunity for me to give back to an institution that has greatly impacted my life, but also the broader community."
A journey as impressively successful as Katherine Cooligan's cannot be an easy one, and she speaks of the turbulence of a career that demands struggle and sacrifice. "In many ways, those struggles have defined me as much if not more than the triumphs," she says. "The key is to find ways to overcome those emotions and sometimes that means just doing it anyway, in spite of the emotions." The real cost for Cooligan has been the difficulties that are inevitable as a career-driven mother, mourning the time she has had to sacrifice with her family, especially as her children now move towards their independence.
Katherine Cooligan's outlook is just as admirable as her work ethic: "My professional successes have surpassed my expectations." she says, "My goals for the future are to mentor, motivate and support young professionals in the development of their careers, and to encourage women in leadership by sharing my experiences."
Claire Tremblay
Having opened her very own practice in 2014, Claire Tremblay is a shining example of independence and drive. Now the lead lawyer at Tremblay Law Office, Claire Tremblay attended the University of Ottawa, where she earned her Bachelor of Laws. Originally from Australia, she worked as a journalist both there and in Canada before becoming a lawyer as well as a National Coordinator and Parliamentary Lobbyist for women's equality and human rights.
Tremblay's office specializes in family and refugee law, and giving voice to the unheard is what keeps her passionate about her work.
"Voices that may not otherwise be heard - such as that of children, domestic violence victims and refugees - can be heard in a safe arena — in a courthouse," says Tremblay.
Claire Tremblay's positive influence extends far beyond the recent opening of her own practice. Tremblay has been a board member for Housing Help for seven years, helping people in need of affordable housing find information and assistance through the Ottawa-based organization. She has also volunteered with several Ottawa groups, including the Catholic Immigration Centre, the Ottawa Community Immigrant Services Organization, Centre for Equality Rights in Accommodation, Amnesty International, as well as Immigrant Women Services Ottawa (IWSO). One of Tremblay's proudest achievements of her career so far, she tells us, is being awarded, in 2015, a Volunteer Award from IWSO for pro-bono legal work with immigrant women in Ottawa since 2012.
"I try to place myself in the position of my clients. I take my responsibility toward them seriously. Now, this sounds like just another cliché, however, I am acutely aware (as are many lawyers) that being a lawyer is not just any job - the affect of any family court orders or the results of a refugee hearing - will change the lives of my clients, possibly for many years to come. There is a responsibility that comes with that - to do your best for your clients and to present the facts of their situation as clearly and as coherently as possible."
Claire Tremblay's moral perspective is as robust as her resumé, and her volunteer work as impressive as her legal portfolio — and Ottawa is all the better for it.
Recommended Articles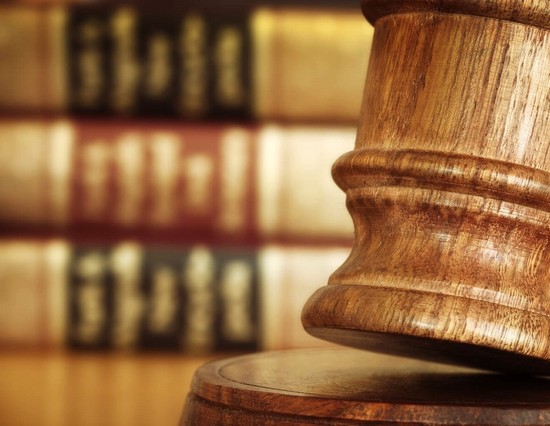 Why would an organization that regulates lawyers and paralegals hand out a guide to free legal infor...
Read full story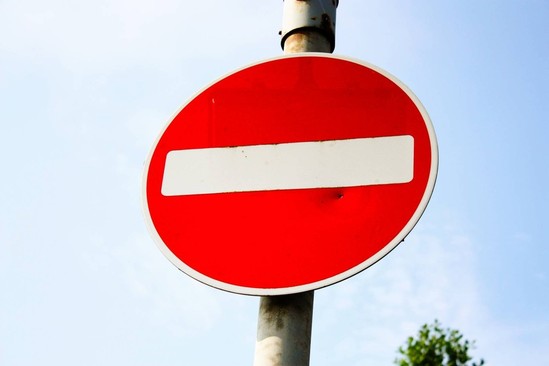 As accident and injury lawyers, we know how chaotic a car accident can be. We've had countless cli...
Read full story
On August 23, 2016, award-winning employment lawyer Stuart Rudner spoke at an event with the theme R...
Read full story
Comments (2)
*Please take note that upon submitting your comment the team at OLM will need to verify it before it shows up below.