Ottawa Then and Now
Photo credit: Michel Rathwell
Jane Mundy is an award-winning freelance writer and photographer based in Vancouver. She writes for several national and international newspapers and magazines, wrote two Ocean Wise Cookbooks and is a regular contributor to the Vancouver Sun and Post Media News. She moved with her family to Ottawa from London, England, but after a few years ran away to the west coast in the late 1970s. She now lives in Victoria, B.C. In this piece, she reflects on her time in Ottawa.
---
I lived in Ottawa's suburbs for a few years back in the 70s. I didn't go into Ottawa much because neither my friends nor I had any money, but occasionally we hung out downtown at the Lafayette, because no one asked for IDs (we were all under age), and one dollar bought four drafts. Now it's 15 bucks for a craft.
I recently visited my family – still living in the 'burbs -- but this time (and a first) stayed downtown at the venerable Fairmont Chateau Laurier with its turrets and Tiffany windows. The hotel is a stone's throw from ByWard Market and the Chateau Lafayette, which opened as Grant's Hotel in 1849. Without the sign outside, I wouldn't have recognized the "Laff", now a tourist attraction with quart bottles of Labatt 50 as decor. It's a lot cleaner and the clientele has changed; hipsters have replaced hoodlums.
Also in the ByWard Market is the gastropub Chez Lucien. "Back in the day it wasn't a good place to go by yourself if you needed a bathroom break," my stepfather Harvey Sangster says over the phone. "If you left your beer on the table, it would be gone when you returned, and the server didn't take it." Harvey also frequented the Raceway Tavern. "I used to work nearby so it was a handy watering hole. All the hookers went there; it was like the Wild West with drugs and gambling. You wouldn't suggest it to tourists or anyone for that matter. I can't tell you much more about it because your mother is sitting next to me and her ears just perked up."
When I first left home, I lived pretty much in squalor with three roommates on Preston Street, but conveniently near the Prescott Hotel—their meatball sandwiches were also a buck. "Preston Street was just dilapidated houses and apartments, no restaurants," Harvey remembers. "A bookmaker called Peppy opened one of the first Italian restaurants and of course there was the Prescott, filled with blue collar guys. If you robbed a store you'd sell the haul at the Prescott. I bought two suits, golf balls, baseball gloves, and your mother's diamond rings there."
I arranged to meet a friend I still kept in touch with and for old times' sake we had lunch at the Prescott. "My dad brought me here in 1968 when it was a men's tavern and I had my first beer," says Terry Ramsay. "There was a separate entrance and section inside for 'Ladies and Escorts'. Not much else has changed. It still has windows you can see out of but you can't look inside because no one wanted to be seen in there. There were ashtrays and saltshakers on every table and trays heaving with draft beer." Time has changed this neighbourhood: it has become a vibrant community with a "Via Italia" archway over Preston Street. Refurbished storefronts and upscale restaurants have replaced Mom-and-Pop joints.
Another cool 'hood is Wellington West -- it too was once sketchy and filled with run-down houses. Stretching along 2 km of Wellington Street, the area has exploded with new businesses and residences. Here are fresh food stores and foodie shops, hip cafes, boutiques with local designers and art galleries. And Absinthe Café, serving locally grown and raised foods (such as perfectly cooked and presented Mariposa Farm duck, greens from Rodney's Organic Garden and Trio of Québécois Cheeses) and a fabulous absinthe (what else?) cocktail. For every burger sold, the bistro donates $1 to a local women's charity.
I was beginning to like Ottawa. After an impressive and filling breakfast buffet at the Chateau Laurier, my sister and I explored the ByWard Market, grabbed a few deep-fried BeaverTail pastries for a truly Canadian sugar high, and walked over the Alexandra Bridge to Hull and the Canadian Museum of History – the most visited museum in Canada and home to the world's largest collection of totem poles. The Aqua-taxi darted us across the Ottawa River to the Canadian War Museum, where we learned about the campaign that ended World War 1 through an exhibition of art and artifacts, documents and photos.
Back at the hotel, Mum joined us for afternoon tea at the elegant Zoe's, an Ottawa tradition. Our tea sommelier brought over wooden boxes with 19 choices and prepared tea tableside. We loved the mini scones and dainty sandwiches, and Mum still talks about the tiny pastries. From the hotel, it's a pleasant 20-minute stroll over to the magnificent National Gallery of Canada. You can't miss the giant bronze spider pouncing at the entrance to this building of glass and light. Plan on spending at least a few hours here.
I am almost ashamed to say this was also my first visit to Parliament Hill. Pressed for time, we skipped the guided tour and headed up to the observation deck of the Peace Tower with its exhilarating 360-degree bird's-eye view.
Back on ground level and back to ByWard Market for dinner at "Play Food & Wine". Sharing plates is fun—we tucked into several dishes and experienced new tastes, including excellent local wines by the glass, cleverly paired by the wine director. And vegans have their own full menu.
Now that I've grown up and our Capital has morphed into an exciting place to visit, I'm looking forward to returning.
Recommended Articles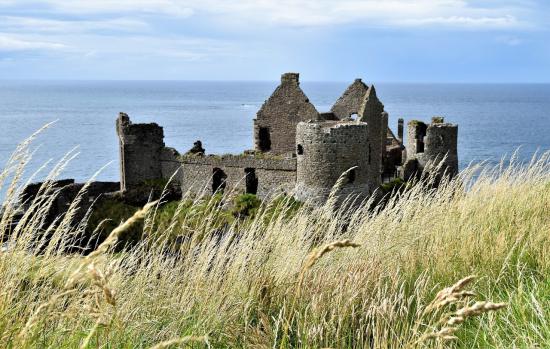 The Tourism Ireland team are encouraging Canadians to visit Northern Ireland and experience firsthand the glorious coastlines, traditional folklore music, food, entertainment and hospitality the region has to offer.
Read full story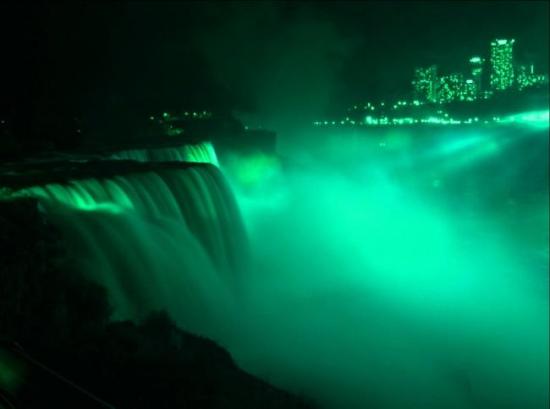 16 March 2017: Over 250 iconic landmarks and sites around the world will be illuminated green over the coming days – as part of Tourism Ireland's 2017 Global Greening initiative to celebrate the island of Ireland and St Patrick.
Read full story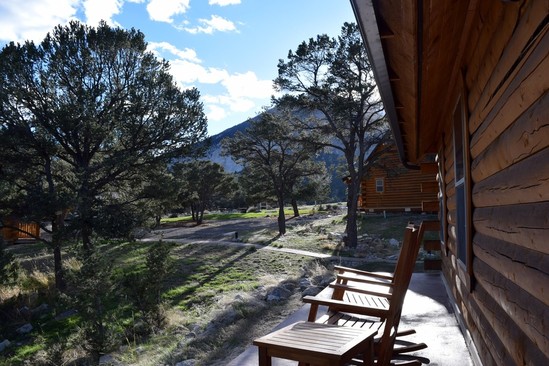 A resting place overlooking the Mount Princeton Hot Springs. All photos by Eric Murphy. Halfway up a...
Read full story
Comments (0)
*Please take note that upon submitting your comment the team at OLM will need to verify it before it shows up below.