Ottawa's Nayana debuts her new single April 16th!
Photo: Sean Sisk @siskphoto
We caught up with Ottawa singer/songwriter Nayana ahead of the April 16th launch party for her new single Hellbound. In 2020, Nayana's debut feel-good single Pretty Good To Be Here was added to Sirius XM CBC Country on the day it was released and jumped to the top 45 list in just two weeks. Her follow-up single Now I'm Drunk has been streamed over 500,000 times and has been added to 8,000 playlists. The future sure looks bright for this emerging artist!
---
Ottawa Life: It's been a minute since we last talked and it's really nice to be able to catch up and see how the post Covid world has been treating you?
Nayana: Hey! Thanks for having me again. Luckily with things opening up I've been able to receive a ton more opportunities in all aspects of the music world. I'm very excited to share more about it!
Ottawa Life: I need to say right off the bat, I'm hearing about you everywhere, your name pops up a lot and you must be pretty darn proud about the last year. Can you to fill us in on everything from your first single until now?
Nayana: Well that is great news! I am proud of what I've been able to do so far but I still have so much more I am hoping to accomplish and I'm working hard everyday to make it happen. My debut single Pretty Good To Be Here ended up getting radio play on several stations across Canada and it cracked the top 45 on Sirius XMCountry, (not bad for my first ever release!). My latest single Now I'm Drunk has had the most success so far for me and is nearing 1 million streams. Being seen TikTok really helped build a whole new US fan base for me. It was so amazing watching the numbers grow and grow. I had well over 10,000 users with my song in their videos and the song was on thousands of Spotify playlists at its peak.
I'm very excited for my next single dropping April 15th called Hellbound. It's a departure from the last few singles for sure. It has a much more rock feel to it, I can't wait to play it live. Aaron Murray knocked the mix right out of the park. The song was actually chosen by my social media followers. April 16th is the single launch party at Overflow Brewery with two awesome opening acts, Mitch Mainville and Jaycee Lauren.
Ottawa Life: Wow . . . that's quite the year! What do you think were the main reasons for the surge over the last few months? Over 700,000 streams, and over 10,000 user videos with your music on TikTok is huge. Did it take you by surprise?
Nayana: Social media played a huge role in my music being heard by a larger audience. I was pleasantly surprised with the reaction to Now I'm Drunk. I'm really glad people made it their own and played it so many times. It's always exciting when hard work pays off. Hoping to carry that traction along to Hellbound as well!
Ottawa Life: What is next for Nayana? Now that you'll have had this first show under your belt, is there anything else on the horizon? I would guess that keeping this fire stoked and capitalizing on everything that's been happening is a priority?
Nayana: With my first big show at Overflow under my belt I'm hoping to go on to book more shows as an opener for larger country artists, at festivals and much more. So far, I have a few lined up and am very excited to share more information on them soon. I can say though that it is pretty big! I'm going to continue writing, recording and doing what I love most, with the hope that my following will continue to grow and help me pursue my career in music!
Ottawa Life: Thank you again Nayana for making the time and we wish you good luck with your full band live debut!
Nayana: Thank you so much, it's a huge night, hope to see you there!
---
Tickets for Nayana's April 16th launch party are $20, available online at www.overflowbeer.com
Recommended Articles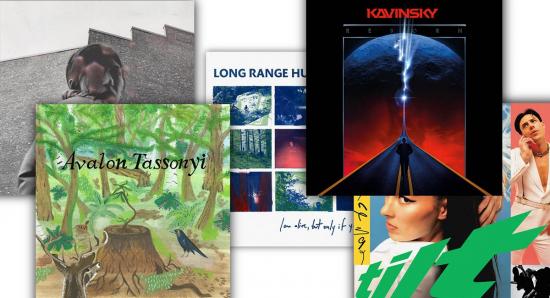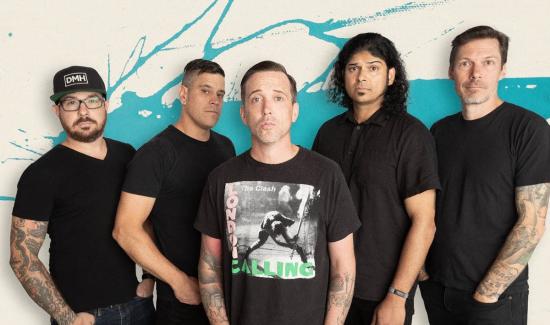 Fans are being asked to bring a non-perishable food item to the show
Read full story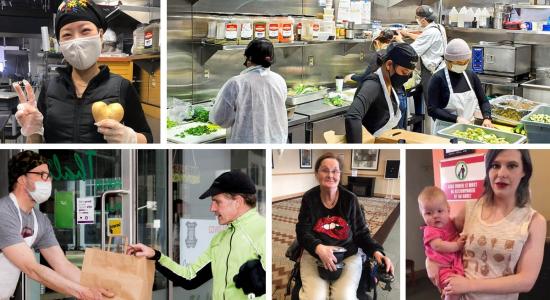 When you buy yourself a meal from the Food For Thought kitchen, your purchase buys the same meal for someone struggling with food insecurity.
Read full story
Comments (0)
*Please take note that upon submitting your comment the team at OLM will need to verify it before it shows up below.