Health
YouTube sensation Kassandra Reinhardt teaches yoga with integrity
YouTube sensation Kassandra Reinhardt teaches yoga with integrity
Ottawa native Kassandra Reinhardt walked into her first yoga class at the age of 18, completely unaware of what this potential hobby would mean for her future. Kassandra's story is not one of immediate career realization but rather of opening her hands to opportunities that led to the discovery of a passion.
A devoted dancer who turned to yoga to heal her body from the strains inflicted by her sport, Kassandra fell in love with Yin Yoga and began transitioning out of dance. As years passed, Kassandra witnessed yoga's physical, emotional, and spiritual benefits and decided to attend teacher training. While most attendees were focused on learning more about yoga, Kassandra realized she wanted to teach it.
In 2013, armed with the proper certification, she began to search for a teaching job. To enhance the chance of gaining employment, she thought it would be beneficial to start a YouTube channel to attach to job applications. However, after her first subscribers, her vision transformed as she realized the channel's potential. Today, Kassandra's YouTube platform has 2.1 million subscribers with a wide variety of free yoga classes and themes.
Some of Kassandra's most popular videos are her 10-minute daily YouTube classes designed to create easy, realistic, and flexible practices. Her bite-sized videos provide a platform to share the routines she is passionate about that inspire her viewers. Kassandra's 10-minute classes are efficient for those busy or intimidated by yoga studios and their price. They are also an excellent introduction for individuals unfamiliar with yoga to experience a confidence boost.
According to Kassandra, "It is really empowering and beneficial to take a little bit of time that is selfishly your own to check in with yourself, your breath, body, and intention." In light of these benefits, Kassandra offers free classes, so people do not have to pay to take time for themselves.
Kassandra's platform has continued to grow since the early days of her YouTube channel. She now offers an app called "Yoga with Kassandra." The app was created as an ad-free alternative to YouTube with better-organized filters and playlists. Videos can be downloaded, and exclusive content, such as calendars, is available for those who want to pay.
Kassandra is also the author of two books: Yin Yoga: Stretch the Mindful Way and Year of Yoga. Her most recent project, Year of Yoga, is a reflection of her favourite teachings and practices. Kassandra's innovative idea to link QR codes to 22 online classes provides a practical way for readers to deepen their practice. These long-term goals are revolutionizing the yoga community.
In January 2023, Kassandra will release an affirmation card deck called "I Radiate Joy" with statements about physical, mental, emotional, and spiritual health. Kassandra will also release a yoga journal called "My Yoga Journey" to help users take two minutes before practice to set the intention and two minutes after to reflect. These materials provide simple yet effective ways to integrate more meaning into daily practices.
At the core of Kassandra's channel is her passionate commitment to the integrity of her business. Kassandra creates content she cares about that aligns with her training and audience requests. However, the daunting presence of social media data and metrics makes this balance challenging. Early in her career, Kassandra set firm boundaries to deal with the pressure to create content for the sake of money and says, "I want to be proud of the work I do. I want it to feel good. I want it to be in line with my values."
To maintain this integrity, she vowed not to teach yoga centred around weight loss despite the potential platform growth it would result in. For Kassandra, yoga is an escape from the ever-constant demands of diet culture. To empower her viewers, Kassandra tailored her channel to be a space where her audience can appreciate themselves without exacerbating negative body image.
With this in mind, Yoga with Kassandra is the perfect place to start your yoga journey. Even if it is only 10 minutes, every second comes from Kassandra's vision to pursue passion and create a space where you can care for yourself amidst all the busyness and pressures of life.
---
Click here to view Kassandra's YouTube channel or click the link below to watch a sample 10-minute Morning Stretch video:
PHOTOS: Christopher Malcolm
Recommended Articles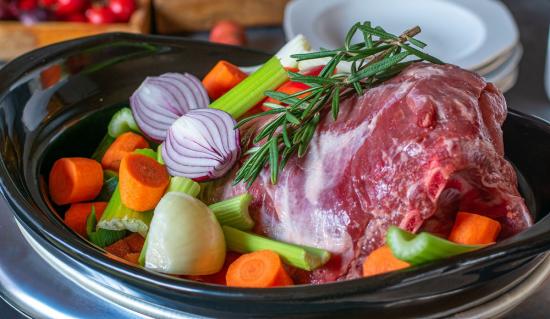 Not only do we dress differently to fit the weather but it also affects how and what we eat.
Read full story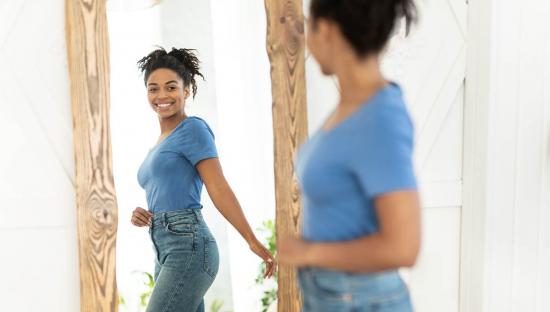 When considering making a lifestyle change, especially with nutrition, it's crucial to understand what healthy means to you.
Read full story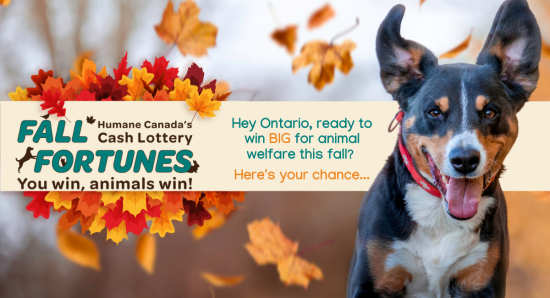 If you love animals or want to play for your chance to win, get a ticket or two soon – sales end on November 20th
Read full story
Comments (0)
*Please take note that upon submitting your comment the team at OLM will need to verify it before it shows up below.