Ottawa's Top 10 Concerts of 2017
Photos by Renée Boucher Doiron, Kamara Morozuk, Sean Sisk, Dan Nawrocki and Andre Gagne
---
As a live music junkie, 2017 in Ottawa was a near endless buffet slathered in awesome sauce! Along with the usual crop of fests and club shows, the city brought in even more concerts to celebrate the country's 150th. From Shania at the Grey Cup, Lightfoot on Canada Day, Barenaked Ladies on WE Day, Bryan Adams at the Grey Cup and everybody who flooded into town for the Juno's it seemed as though all branches of Canadian music blossomed in the Capital this year. Local talent continued to shine at Marvest, popular venues like House of Targ and Live on Elgin as well as stages at Bluesfest and the NAC's massive summer festival. Choosing ten shows from the crop of the couple 100 I see each year is not an easy task. As mentioned in last year's list, my criteria finds me looking back at shows that moved me emotionally, had amazing performances or cause me to discover something new and, in the end, make me a fan.
No matter what somebody else may tell you, take it from me, Ottawa is a music town. The historical aspects of 2017 may have brought in more acts but 2018 will still see full festivals and local musicians busting their butts to get their songs heard. Go out, explore, dive in!
---
Honorable Mentions:
The 1975, Canadian Tire Centre, May 25

(Author's Note: As my original article states, this was a show where I went in cold. I knew nothing of the band, their music and wild haircuts. That said, it was impossible not to be swept up in the outpouring of fandom in the arena. Enhanced by an adoring crowd, the band made a fan out of the one dude in the audience who hadn't heard a note before they started playing and I have given a 1975 album a spin at least once a week or so since May.)
From original review: A single repetitive reverberation started to ring out over the arena and just as I began to question if all these concerts had finally given me Tinnitus the single rumble of feedback twisted upward ever so slightly. The screens filled with colourful TV static and the audience proved that they were nowhere near the bottom of their well of shrieks. The Canadian Tire Centre may not have been full but in that moment it sure sounded like it as the mainly young and female crowd made their presence known in a merged scream that I'm sure shattered glasses out in Orleans. It was hard not to be swept up in the boat of emotion even if you didn't quite know where the waters were going to bring you.
Tom Petty and the Heartbreakers, RBC Bluesfest, July 16

(Author's Note: This show was of course made all the more memorable by the untimely passing of Petty later in the year. For many, myself included, we didn't know that this would be the first and final time seeing this rock legend perform live. I had this brief moment while photographing where Tom caught me singing along to "Mary Jane's Last Dance" and gave me a little guitar point acknowledgement. Something I won't soon forget.)
From original review: With 16 albums, an induction into the Rock and Roll Hall of Fame, 18 Grammy nominations and 40 years of music where do you begin? If you're Tom Petty and the Heartbreaks the obvious answer was at the beginning with the show kickstarter going all the way back to 1st first cut on the band's self-titled 1976 debut. The set then jumped ahead 17 years to Petty's early 90's hit "Mary Jane's Last Dance" before shifting into his second solo release Wildflowers for a chance to sing-along to "You Don't Know How it Feels". With a chorus that suggests one rolls another joint, gauging from the puffs of smoke and the smell, the audience didn't need much prompting.
---
Town Cryers, Irene's Pub, December 8

(Author's Note: What do you do when you have an album in the tank but life gets in the way of you releasing i? If you're Ottawa's The Town Cryers you backburner it and a quarter of a century later dust it off for a reunion show! In a sold-out gig at Irene's to fans that waited 25 years for this, the band returned for a special album release show for Stanley's Cup. Once a staple of the city's live music scene, the Cryers were known for their frontal guitar assaults and witty stage banter. If they were rusty it was well glossed over with a coat of raw pre-grunge indie rock. Before the concert co-frontman John Allaire proclaimed "this show is going to rock your socks off!" If that were taken literally, there were a lot of barefoot people walking out of Irene's this night as the band backed it all up! The humor fans were so fond of returned as well with the group taking jabs at their age like when Allaire said he pulled a hamstring doing a guitar whirl or band members asking their kids to snag them beers. Hell, they rocked so hard their sign fell off the wall! We're hoping this wasn't a one off and the "Break's Over Tour" continues in 2018!)
---
Synths and Strings, The Glory of the 80s Goes Symphonic, National Arts Centre, January 12-14

(Author's Note: I love when the NAC Orchestra breaks outside of their classical comfort zones and this was a pretty big bursting of that bubble. I mean, taking tunes known more for synths than strings, songs everybody can sing to because they were either big parts of our lives or constantly part of radio play, and giving them the orchestra treatment could have been weirder than that kid who sat behind you in math class. It wasn't and the show became a dance in the aisles party with the orchestra and singers getting into it by dressing up in their favorite 80s fads. This may have been the only chance to see the first chair in neon!)
From original preview: The NAC Orchestra is turning the clock back this week to showcase the music of 80s. Those looking for composers like Strauss, Tchaikovsky and Brahms, however, should turn their time machine ahead by a century. Put away your three-piece suits and gowns and break out your florescent day-glo, tease your hair and raise up the bangs, toss on a set of bright leggings and dust off your Wayfarers because the orchestra is taking a trip to the totally bombastic 1980s. The DeLorean is optional, McFly!
---
Soul Motivators, Babylon, May 5
(Author's Note: This was a night where, if you were not sweating, you didn't have pores. Seeing people sitting at the start of their set ignited a fire in the Soul Motivators who lived up to their name and motivated asses out seats and onto the dance floor. Those who never check out Ottawa's club scene miss out on moments like this.)
From original review: Though they'd have fit in perfectly in any Detroit soul club, the Soul Motivators blast of unbridled exuberance hails from across the border in Toronto. The band cuts deep into the marrow of the music and mines only the best of its shimmering gems while finding inspiration in the classic cuts for their original material. Their website decrees that they are "here to restore your faith in funk" and if you were one of the wayward followers that lingered away from the flock or an unbeliever you only need spend five minutes with this band to want all the sweet salvation you can take. While this is music you could certainly blast from your car radio or sway to under some headphones you really have to be there live to get the full kick in the guts. Each song just rose higher and higher. The tempo was so uplifting we could have all been a foot or two off the ground. Like moths to the soul flame, people peaked around corners, quickly fled anywhere designed for sitting and became the flood of motion that lone groover was feeling an hour before. Now he was lost in the crowd, Teruko's crowd. Glistening and groovy, she was going to shake them until the life was gone, her movements so unhinged, wild and frenetic you can picture her pacing in her dressing room like a caged animal just waiting for the right time to pounce.
---
Ben Caplan and the Casual Smokers, Shenkman Arts Centre, April 7
(Author's Note: Ohhhhhh maaaannn. Caplan just gets into your aforementioned pores with moments that have your hair standing on end and you can't decide if it is because he's giving you chills or if it is because the follicles are just trying to get closer to the madness.)
From original review: Ben Caplan walks through the smoke. For a moment he stands in the middle of the throw rug at the front of the Shenkman Arts Centre stage, stopping abruptly before his instrument of musical destruction. It's as though he is summoning up whatever parts of him are needed to unshackle the beasts occupying the dark, deep caverns of the musician's creativity. He looks up. The left side of his mouth starts a steady climb up. He has found what he was looking for. First, a Cheshire grin and then he clutches the mic as though strangling the last breath of life out of his vilest of foes.
---
Roger Waters, Canadian Tire Centre, October 10
(Author's Note: Waters is a craftsman. His shows are not just concerts but experiences perfectly timed to music, visuals and light. You kind of just have to let it wash over you. This particular tour gave the man a platform to express his political opinions maybe more bluntly than he has in the past. This is your enemy, this is why, now what are you going to do about it? Some may have walked away from the show happy to have heard some Pink Floyd classics but others latched into the deeper sentiment. Some of those tunes are decades old but the bite still remains. Plus, hey, flying pig!)
From original review: So you thought you might like to go to the show? Those who had seen him before braced themselves. We knew what was about to hit us. For the others? They would soon discover that calling a Roger Waters performance a concert would be like calling a Botticelli just a painting. No, this is high (some higher than others) art, theatre that immerses you, holds you just on the edge but never lets you quite go over it. For two-and-a-half hours you would be in the court of a master showman and he would begin the experience with a few of his greatest tricks. Though the show would reach heavily into Pink Floyd's back catalogue, Dark Side of the Moon would be the canvass most heavily culled from. This reviewer may have never seen the band in their prime but (with all apologies to Gilmour and crew) it's hard to believe these songs sounded any better with a 360 degree audio presentation that had you picking up nuances of sounds scattered across the arena. Oh yeah, and there were strobes. Lots of 'em. Can't say we weren't warned!
---
P!nk, RBC Bluesfest, July 9
(Author's Note: This concert had it all. You want dancing, we got choreography. You want music, we'll blast you hits. You want spectacle, we'll fly above you. We'll have fire. We'll have smoke. We'll have...rain? Even if you weren't a P!nk fan, you had to appreciate her sticking it out when the heavy downpour hit and drenched the singer and her stage. Where many would have pulled the plug, P!nk sat out in the downpour singing, returned to dance around the puddles and ended flying above the wet crowd in a display fit for Cirque du Soleil.)

From original review: The unbelievable finale was yet to come. She'd hinted at it earlier in the night when she joked that she was better in the air than on the ground but as the opening to "So What" began, the musician was hoisted high above the audience where she proceeded to flip, spin and whirl all while staying on key. Eyes widened. Phones were lifted. Jaws were dropped. "Did you just see that?" Somebody shouted in disbelief. We saw it."Did that just happen?" It did! "That was awesome." And it was. All of it!
---
Caravan Palace, TD Ottawa Jazz Fest, June 27
(Author's Note: I admit, I watched the YouTube clips of this band before heading down to the festival and it still didn't prepare me. From Ottawa's own The PepTides kicking things off to the swing dancers on the damp Confederation Park lawn, this was an all out war on anybody's want to remain stagnant.)

From original review: Hummm, how to put this lightly? Caravan Palace is a band you could picture blowing the roof off Barrymore's forty-five seconds into a set that is filled with more strobe lighting then the entire 37 year run of the Festival has ever seen. It's like David Lynch was given the keys to run a Montmartre cabaret for an evening and, surely, one could picture Colotis and the Caravan being just as comfortable mingling with Warhol's Factory collective circa 1968. Their music is the rapid fire beat you'd find in most downtown dance clubs mixed with the swinging style of jazz that dominated music in the 1930s and 40s. Plainly put, Caravan Palace resembles what a session between Django Reinhardt and Daft Punk may have sounded like. Even simpler: DANCE, PEOPLE, DANCE!
---
Guns and Roses, TD Place, August 21
(Author's Note: I was 15 again for 3 1/2 hours. TD Place was a time machine and GnR were manning the controls.)
From original review: Perhaps equally as shocking as seeing Rose, Slash and original bassist Duff McKagan reunite was that Axl was actually on the stage by 7:30 sharp. The band has been notoriously known for it's later than expected start times. While it's certain that Lansdowne officials were not looking to break any noise bylaws when they set out to make it an early night (openers Our Lady Peace took the stage shortly after six!), you still had to believe some in the nearby Glebe probably weren't happy when their dishes started rattling in their pantries. Best they get used to it as once Slash busted out the first power chord on "It's So Easy", one of what would be many songs from their seminal release Appetite For Destruction in a 30-song, nearly 3 ½ hour long set offering the Glebe zero rock and roll reprieve.
---
Lemon Bucket Orkestra, TD Ottawa Jazz Fest, June 24
(Author's Note: The best compliment one can perhaps pay this infectious band is that when you are at a Lemon Bucket Orkestra concert you feel, for every second they are on stage (and often off it) that you are not just part of the audience but you are part of the band. Each show is a work out. Seriously, this 15-piece group could go in business marketing the worlds wildest aerobics tapes! Lemon Bucket gives it all to their audience and just when you think the tank is empty they siphon more gas from somewhere, anywhere to keep the machine rolling. In the perfect setting of the always unpredictable late night tent at Jazz Fest, the band delivered their usual amped-up performance. They call themselves a Balkan-Klezmer-Party-Punk-Super Band but, really, they are just unshackled madness. The tent was a'rockin' and everybody came a'knockin' as the music brought the dancers, the stompers and the people just plain amazed by what was happening. By the time the tuba and megaphones hit the floor everybody had at least taken one spin around the tent courtesy of a band-lead dance circle. The pace would slow at the climax for a touching song bonding audience and band together as everyone embraced in the middle of the floor for a traditional ballad. While certainly not the most well-known band on this list, I defy you to find another single group that performed in Ottawa this year that pumped so much energy, emotion and power into a set as Lemon Bucket Orkestra.)
---

OLEplaylistlive, Zibi Ottawa, March 31
(Author's Note: When Juno Week rolled around music fans like me marveled at the possibilities of multiple jam sessions by some of Canada's Best. While these did break out all over the city, none brought more talent together under one roof then this invitation only event at Zibi. It was a who's who of the Canadian music industry performing an over four hour anything can happen concert. Whitehorse, Carole Pope, Jess Moskaluke, Billy Tallent, Sam Roberts, Tanika Charles are just a few of the near 30 acts that hit the stage. The moment that sticks out for this reviewer was, after a blistering set by the Arkells which saw the band perform in the crowd, children's performer Fred Penner surprised all with a rare late night performance of "The Cat Came Back" in which an entire room of adults instantly became kids again. Did I mention he had puppets performed by Sloan? Afterwards, Blue Rodeo's Jim Cuddy and an out of retirement Kathleen Edwards paid tribute to the Tragically Hip. This was just 40 minutes of an all star show that showcased the vastness of our Canuck music talent and holds my top spot of the year for its all out cavalcade of amazing one after the other sets.You had to believe that this was a once in a lifetime show made all the more special by the looseness of the evening where musicians from separate bands and even genres performed together. Those wondering about the the state of Canadian music need only pop there head into Zibi this night to know that all is alive, well and rocking!)
Recommended Articles
All photos by Andre Gagne. When you are an event photographer / reporter you can tell it's been a...
Read full story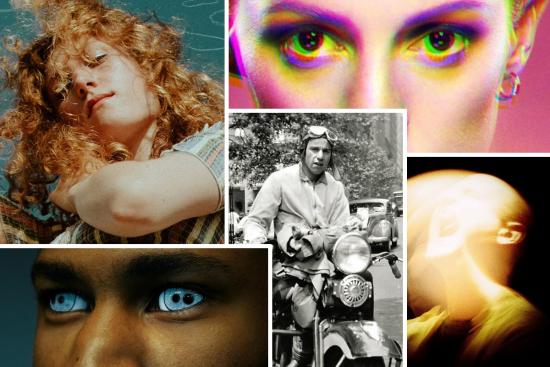 It's music Monday . . . Owen Maxwell has 5 albums to start your week off right!
Read full story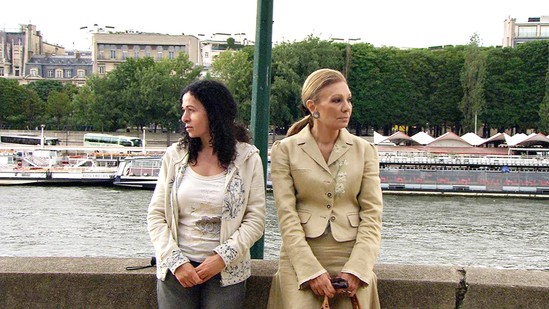 The Queen and I by Swedish-Iranian film maker Nahid Persson Sarvestani will feature this month as pa...
Read full story
Comments (0)
*Please take note that upon submitting your comment the team at OLM will need to verify it before it shows up below.