Out & About - January 27-February 2, 2017
Here at Ottawa Life, we are always on the lookout for great events to do over the weekend for every type of fun-seeker. This week you can enjoy some theater, family fun, shopping, and of course, music. See you there!
Thirteen Strings Presents "Concert for Peace", Dominion-Chalmers United Church, January 27
Ushering in 2017 on a Welcoming Note to All. A new composition by the Iranian-Canadian Composers of Toronto (ICOT) which is based on Saadi's famous poem "Bani Adam"* will be premiered by the Thirteen Strings at Dominion-Chalmers United Church, Ottawa, on January 27, 2017 at 7:30 pm. The poem is the central theme of the chamber orchestra's Concert for Peace that evening. The new work will include a singer and narrator, performing in English, French, Farsi and Arabic, as well as Persian instruments. All are joining the Thirteen Strings to celebrate Canada and a vision of peace, where we welcome all immigrants and break down barriers between all human beings to live as one.
---
T.I., Liquor Store Party Bar, January 28
If you want to "do whatever you like" to "live your life" this weekend and you feel like the old you is "dead and gone" (sorry I am trying SO HARD here) then you cannot miss Atlanta rapper T.I. at the totally revamped Liquor Store Party Bar (128 York St) this Saturday. Tickets start at $45 with options for meet & greet packages and the VIP experience. Doors open at 8pm, concert at 9pm and the party doesn't end until 2am.
---
Dierks Bentley, Canadian Tire Centre, January 28
If you are feeling a little more country this weekend, then you are in luck! Country crooner Dierks Bentley is coming to the Canadian Tire Centre this Saturday with special guests Cole Swindell and Jon Pardi. Tickets start at $30 and there is still time to dig out your cowboy boots and make your way west.
---
Nature Nocturne – Chinese New Year, Canadian Museum of Nature, January 27
Looking for a unique evening of fun, music, dancing and of course, beverages? Then you need to check out the Canadian Museum of Nature's Nature Nocturne – an 19+ museum adventure. This session's theme is Chinese New Year. The event runs from 8pm – midnight and tickets run at $25 a piece. Don't forget to dress to impress and be prepared to party!
---
Winter Celebration, Rideau Hall, January 28
If you are looking forward to getting outside, make your way to Rideau Hall this Saturday from 12:30 – 4pm for some free family winter fun including snowshoeing, skating and cross-country skiing. To warm up you can also take a tour of Rideau Hall while you are there. Donations to the Ottawa Food Bank, Moisson Outaouais or Snowsuit Fund are appreciated!
---
Bachata Festival, Ritmo Baile, January 27 - 29
Ritmo Baile is unique Latin dance school located at 349 Dalhousie and is the proud host of Ottawa's first Bachata festival. This weekend, experience three days of Latin dance workshops, performances and socials. You won't be able to stop yourself from joining in on the fun! Tickets start at $10 to attend a social and go up from there.
---
Mer Bleue Snowshoe/Walk, Mer Bleue Bog, January 29
Need to get moving but looking for something a bit different? Join the Ottawa Voyageurs Walking Club Volksmarch (fancy word for walk) through the Mer Bleue Bog in Ottawa's Greenbelt. The walk or snowshoe runs from 10am – 12pm a 5km and 10km trail. However, a guided 5km group leaves at 10:30am sharp if you are feeling more social. All this can be yours for just $2.
---
Bangers & Mash Funkraiser, The Record Centre, January 29
Bangers & Mash: Ottawa Soul Music Festival is taking place on Sat March 18, but we need your help now to make it the funkiest night of the year. Hit up the The Record Centre on Sun, Jan 29 at 3pm to hear some incredible local soul music (live and spun), donate for prizes, enter raffles and more. All proceeds earned directly pay musicians at the festival!
---
Deadly Skies – Air War, 1914-1918, Canadian War Museum, Until January 29
Go beyond the dogfights and immerse yourself into the lives of nine people, from both sides of the conflict, who experienced the air war of the First World War. Join them as they train to fly, gather intelligence, fight aerial battles and drop bombs. Their stories — told using over 100 authentic artifacts woven into an innovative graphic novel presentation — provide insight into the history and enduring consequences of the first air war.
---
Pipers and Pig Dancers: Works By Kurt Walther, The Atomic Rooster, January 31
Join us as we celebrate Kurt Walther's latest exhibition! Take a surrealistic adventure through the biomorphic. Walther's works reflect the colors, patterns, and shapes of well-known biological entities, transforming them into abstract expressions of power and movement. To achieve this, Walther employs a variety of mediums including acrylics, print-work, and found objects. Come meet the artist and get unique insight into the inner workings of his art! Enjoy live music by one of Ottawa's most celebrated musicians, Chuck Karn!
---
MEGAPHONO, Various Venues, February 1-3
MEGAPHONO welcomes music industry professionals from the US, Canada and abroad for a festival celebrating Ottawa-Gatineau and Eastern Ontario music. Booking agents, record labels, music publishers, film/TV music supervisors, managers, publicists and other industry folks will descend on Ottawa and be treated to an insider's look at the city and its burgeoning music scene. Participating artists and delegates will have a chance to interact with our visitors, learning about the various facets of the music industry and equipping themselves with invaluable knowledge for those wishing to pursue music as a career, or further what they're already doing.
---
Honky Tonk Man (WWE Legend), Yuk Yuks, February 1-2
Though he may have resembled one of the most famous musicians of all time, The Honky Tonk Man would be the first person to tell you that Elvis Presley couldn't shine his shoes, both in the ring and in the recording studio. With his hair perfectly slicked back, Colonel Jimmy Hart in his corner and his trusty guitar always within reach, he was one of the sneakiest Superstars in WWE history, holding the Intercontinental Title for 454 days, a record that stands to this day.
Recommended Articles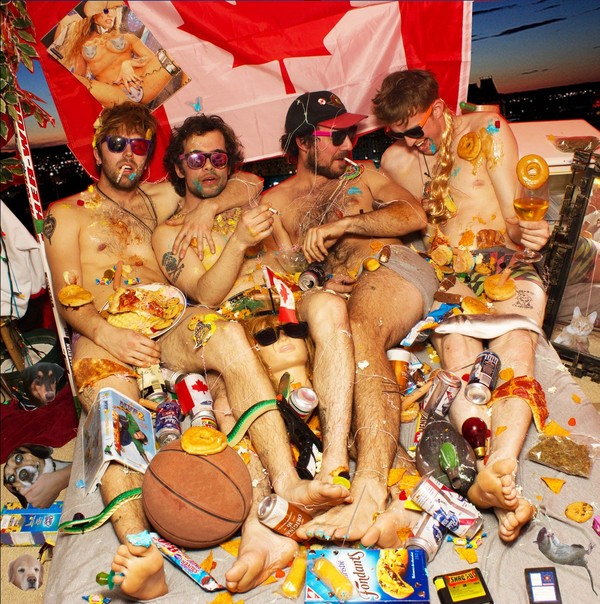 180. Just sit on that number for a second. Ruminate. Now, how many Ottawa based albums can you name that came out over the last few years? Five? Ten? How about 180? At least that's how many were released in 2015 with a collective of others last year in a growing city music scene that show's little sign of slowing the pace.
Read full story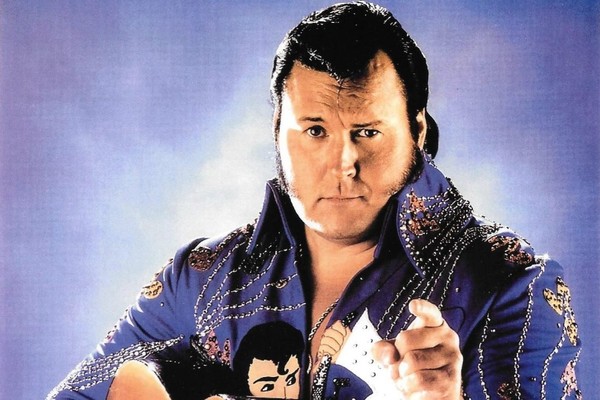 He's still cool, he's still cocky and he'll always be bad, The Honky Tonk Man shakes, rattles and rolls onto the Yuks Yuks stage February 1 and 2 to share stories from his life in and out of the ring. Don't miss this opportunity to meet the greatest Intercontinental Champion of all time.
Read full story
All photos by Andre Gagne.  "What a great time to be alive," says Amanda Lowe as she strums a f...
Read full story
Comments (0)
*Please take note that upon submitting your comment the team at OLM will need to verify it before it shows up below.