Arts & Events
Outdoor Work Experience: The West End's Most Unique Summer Day Camp
Outdoor Work Experience: The West End's Most Unique Summer Day Camp
A rising percentage of young Canadians are being diagnosed with developmental disorders ranging from Autism and Attention Deficit Hyperactivity Disorder (ADHD) to Tourette's syndrome and Down's syndrome.
One would expect to see a concomitant increase in the number of public and private programs designed to treat Canadians with developmental disorders at all stages of their lives. However, this is not the case. While there is a relative abundance of treatment programs that target young children with developmental disorders, once that child matures and moves into adolescence and young adulthood, the number of treatment programs is much more limited.
Kathleen Rooney, an Ottawa-area private practitioner with nearly 20 years' experience in treating various developmental disorders in children of all ages, sheds some light on why there is a dearth of treatment programs in this area. She explains that the shortage can be attributed to two interrelated causes: the first being a lack of knowledge and the second a lack of funds. In the not-so-distant past, many researchers and specialists in the neurodevelopmental profession were unaware of the extent to which neurological development continues to occur throughout puberty and adolescence. They were therefore unaware of the extreme importance of providing treatment during the timeframe between the onset of puberty and the end of adolescence. As Rooney explains: "By the time many of those with developmental disorders reach their teenage years, their parents are often financially tapped out, having already spent tens of thousands of dollars on treatment for their children over the years."
Rooney has taken matters into her own hands by trying to jump-start a reversal of this trend. This fall marks the successful completion of the third season of the Outdoor Work Experience Summer Day Camp which she founded in 2010. Outdoor Work Experience is a unique summer camp located in Nepean that was designed with therapeutic and neurodevelopmental treatment in mind. Rooney illuminates the reasoning for its inception by stating that it was designed to "help teens and young adults with special needs learn outdoor work skills that nurture such critical life skills as independence, responsibility and altruism." The outdoor skills that are taught to the two dozen or so campers at Outdoor Work Experience include painting, raking, tree pruning and planting. Campers are placed in teams where they must work in unison to complete a task, thereby learning not just the practical skills associated with the task but also the proper behaviour associated with a given work environment — not to mention the important communications and interpersonal skills that are transferable to any type of work or social setting.
The idea for Outdoor Work Experience grew out of comments made a few years ago by students at Rooney's One World Institute of Neurodevelopment Inc. which is her earlier (and still active) private practice for pre-teen children with special needs. In that practice, Rooney works one-on-one to increase the students' fine and gross motor skills as well as their cognitive, social and sensory processing and communication skills. Some of her students at the One World Institute of Neurodevelopment Inc. "stressed the fact that they wanted to be part of, and active within, their own community but, in many circumstances, their community hasn't let them have pure access in the way that those without developmental disorders often have." With this in mind, Rooney set out to develop a program that would simultaneously teach a set of skills — and the transferable behavioural conduct associated with these skills required for any type of work — that would allow children with developmental disorders to become more active within their community and to reduce the stigmatization that often remains associated with developmental disorders.
Recent research has indicated that physically stimulating, strenuous work promotes the same kind of sensory integration development that can be acquired through music therapy — a type of therapy that is used at Rooney's One World Institute of Neurodevelopment Inc. — as well as other forms of treatment. Rooney therefore concluded that a summer day camp teaching practical real-life work skills would allow her to develop a form of treatment for improving sensory integration in those with developmental disorders in a "more practical and adult-oriented setting or fashion" than is often the case in the few existing therapy and treatment programs designed for adolescents or young adults. To reduce the stigmatization associated with developmental disorders, Rooney designed Outdoor Work Experience to include a mix of adolescents and young adults with and without developmental disorders. On this matter, Rooney noted that "to reduce the stigmatization, I wanted to bring in typical children and young adults to my camp as well and to teach them how to interact with those who have developmental disorders."
Furthermore, while Outdoor Work Experience primarily treats campers with Autism and Down's syndrome, it operates in a completely integrated manner in the hope of further reducing the stigmatization that continues to be associated with developmental disorders. Rooney points out that it is completely integrated in the sense that "at Outdoor Work Experience, we do not distinguish between (and identify) the students who have and the students who do not have developmental disorders." Closely associated with the stigmatization of the disorders and the individuals who have them is what can be classified as 'the perception of greater risk' associated with running a summer camp attended by teenagers and young adults with developmental disorders. Rooney expands upon this "perception of greater risk" by explaining that "it is harder to get the insurance required to run a camp like Outdoor Work Experience since insurers tend to assume that if you have children with Autism or Down's syndrome, they are more likely to wander off and become lost or to get into an accident and hurt themselves." Yet she states that "in the three years that Outdoor Work Experience has been open for business, we have only used three Band-Aids."
The conclusion of another successful season at the innovative summer camp was celebrated at a recent event attended by Ottawa Mayor Jim Watson, Nepean-Carleton Member of Parliament Pierre Poilievre and Rideau-Goulbourn councillor Scott Moffatt.
And while Kathleen Rooney plans to expand her Outdoor Work Experience Summer Camp, she hopes she will be able to secure a corporate social responsibility sponsor large enough to allow her to hire more staff members to keep her unique summer camp running. As Rooney points out: "As a society, we tend to remain very risk-averse; however, we need to remember that risk can be tamed."
Recommended Articles
All photos courtesy of Pascal Huot The Great Canadian Theatre Company is opening its season with a s...
Read full story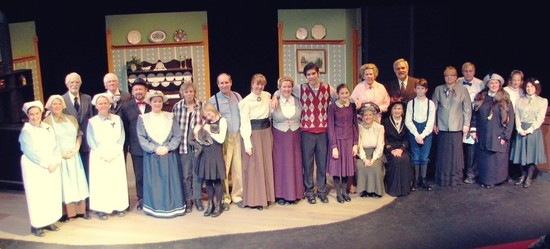 Enriching lives through the magic of theatre, Phoenix Players is a registered charity dedicated to b...
Read full story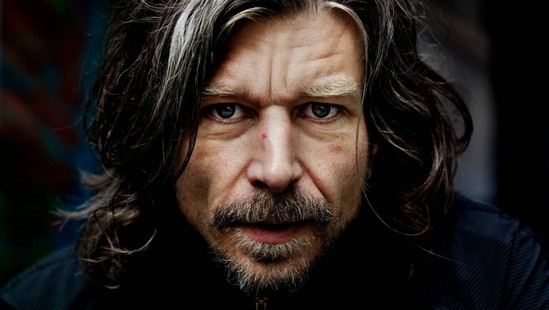 Some Rain Must Fall By Karl Ove Knausgaard Reviewed by Don MacLean Why has Karl Ove Knausgaard's 5...
Read full story
Comments (0)
*Please take note that upon submitting your comment the team at OLM will need to verify it before it shows up below.