Politics
Holding government to account in times of pandemic
Holding government to account in times of pandemic
Op-ed
---
I want to begin with a caveat: I'm not a big fan of Andrew Coyne's, personally or often his perspective, especially during his attack dog days in the early years of the National Post. I've met him on occasion, and found him neither friendly or welcoming. Or perhaps I was just intimidated by him, and didn't give him a chance. Regardless, he is smart and can dissect a political argument with the best of them. That said, every day I read an article, and think, "I wish I'd written that". So it was yesterday morning with Coyne's latest piece in The Globe and Mail, "Yes, Parliament is theatre. That's the point.", on the very limited recall of Parliament, and thus the limited accountability of the government in these trying and turbulent times. As an institution, Parliament has been in decline for decades, and the Parliamentary role of members has similarly atrophied. Coyne closes with the view that if the House of Commons is to be relevant to Canadians, it should be more active at this time, meaning more sittings. He cites the example of the British House of Commons sitting through the Battle of Britain and the London Blitz, indeed within days of the actual Chamber being bombed. The comparison is not outlandish as the Prime Minister himself has invoked the bravery of Canadian soldiers at Vimy Ridge, and on D-Day in extolling Canadians to do their part, that we're all in this together.
As I read his piece, I thought of arriving on Parliament Hill for the first time in August of 1983, as the newly minted Special Assistant to the MP for Moncton, the late Gary McCauley. Working on the Hill had been a dream of mine since taking Professor John B. Stewart's Canadian Politics 210 course in 1979 at St. FX. Stewart had been the MP for Antigonish in the mid-60s and served as Parliamentary Secretary to Prime Minister Pearson. He literally wrote the textbook on the Canadian House of Commons. My final mark in his course was 78, and I requested a meeting with him to discuss it. I'm sure he was amused, but he patiently explained what was required for an 80; I left his office pleased with my 78! What I learned in the classroom from Dr. Stewart, and on the ground in Ottawa, and Moncton with Gary was that MPs did not have to be in Cabinet to have a significant impact on the issues of the day. The Pearson minority governments continue to be held up as the gold standard for policy innovation and implementation in Canadian history. As PS to Mr. Pearson, John Stewart worked closely with his Nova Scotia colleague/Liberal giant Allan J. MacEachen (who at the time was Minister of National Health and Welfare) to assist in implementing the CPP, Canada Student Loans, Medicare and other landmark programs. From 1979-84, Gary was at various times Chair of the Atlantic Liberal Caucus, and Vice Chair of the Standing Committee on Health and Welfare where he helped lead the charge in Committee and the House to ensure passage of the Canada Health Act that enshrined the principles of Medicare and banned extra-billing. He was Vice-Chair of the Special Committee on Participation of Visible Minorities in Canadian Society that produced the important report Equality Now. I thought of this report listening to the recently deceased David Smith at a conference last year in Ottawa when he said (and I'm paraphrasing) that the most consequential thing he'd done as an MP was lead a similar Special Committee examining issues important to Canadians with disabilities. This work led directly to the inclusion of disability equality rights in the Constitution Act and the Charter of Rights and Freedoms.
I also thought of MPs I had the chance to meet and work closely with during the late 1980s and 90s into the 2000s. If Charles Caccia (decd.), and Clifford Lincoln were in the House today, I cannot see them accepting that Parliament would essentially be shuttered. With like-minded colleagues on the House Environment and Sustainable Development Committee, they would be slicing and dicing the $billions of relief spending to ensure that environmental goals were met. And they would not be shy about it. Similarly, the late Reg Alcock (the most tech savy MP I've ever met!) would have the Employment and Social Development Committee fully mandated, and interrogating witnesses to examine the CERB and other recently announced social supports. I'm taking liberties perhaps with MPs who are no longer with us but I honestly believe they would not tolerate this near-prorogation of Parliament that we see today. Newfoundland and Labrador is literally on its fiscal knees; does anyone doubt that circa 1983 Brian Tobin and George Baker would accept no forum to speak for their region, and constituents? Or David Dingwall on behalf of Cape Breton or Jean-Claude Malepart and Warren Allmand on behalf of the poor of Montreal?
Do you know the population cohort most impacted by job and work hours lost as a result of the Covid-19 shutdown? It's young women, a significant proportion of whom already occupied the lowest paid, most tenuous forms of employment. Where's the Liberal Women's Caucus, or their Conservative, or NDP counterparts? I haven't heard a peep about this particular issue from politicians; thank God for academics and their research! I could go on but my point is that Parliament should be more relevant and important in these days than ever. If it's not relevant today, when would it be so? This is not an attack on MPs. They have extraordinarily difficult jobs and live hellish work lives. Their work often creates hellish personal lives as well. I don't begrudge their salary; though I would point out that serving in the House 40 years ago was a real financial sacrifice — adjusted for inflation, MP salaries in 1981 were a third of todays'. The 70s pay levels were even worse for MPs.
But Canada is in a crisis, and in this context, one in-person session with 30 MPs, along with two virtual sittings a week is ridiculous. Worse, it is not befitting a G7 country, let alone a serious nation. I'm not suggesting all 338 MPs descend upon Ottawa — this is not reasonable. But surely, we can do better than what passes for Parliament today. If we don't, then all this talk about how "we're all in this together" is just a talking point. What is a daily reality for grocery store workers, police, nurses and doctors, those deemed essential, drivers and delivery people is it seems, too dangerous for Parliamentarians. While MPs didn't ask to be sidelined from this national discussion, they can only be relevant by 'taking their seats'. The former MPs I've cited were obviously not confronted with something like Covid-19 but from what I witnessed from 1983-2002, the job was different, and MPs had a real, tangible Parliamentary role. Our current House has many, many talented Members of Parliament who can fulfill national legislative duties. I think this role needs to be reclaimed — today more than ever.
If I was as smart as Andrew Coyne, this is what I would have written for a larger audience on this subject. And I'd like to think that Dr. Stewart would give me a 78 on it.
PHOTO: CPAC
Recommended Articles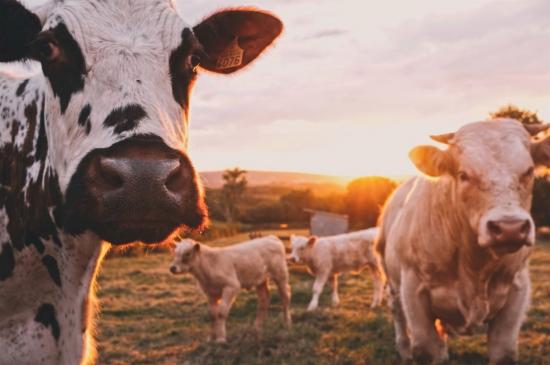 COVID-19 is bringing into focus how the erosion of local slaughterhouses across the country has jeopardized the quality and reliability of our meat supply.
Read full story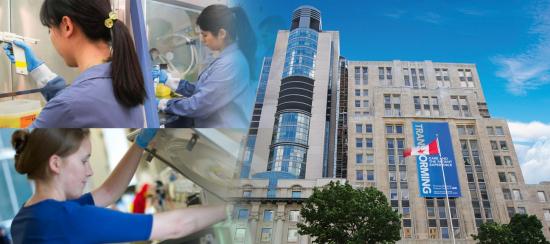 All around the world companies are stepping up, using their expertise and resources to pivot from their current businesses to create the resources we need to fight COVID-19.
Read full story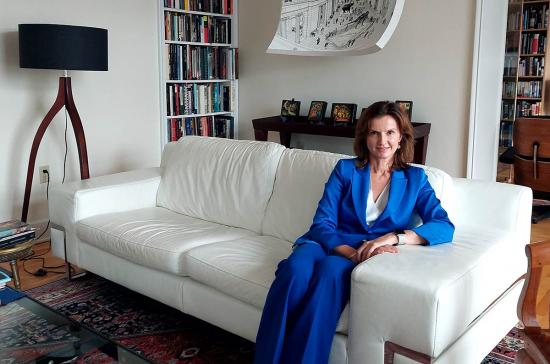 Managing Editor Dan Donovan recently met with Ambassador Gabri? to discuss Canada-EU relations, the energy crisis, and the war in Ukraine.
Read full story
Comments (0)
*Please take note that upon submitting your comment the team at OLM will need to verify it before it shows up below.