Top Stories
Paul Davis Ottawa Staff Camps on the Frozen Streets to Raise Funds for the Homeless
Paul Davis Ottawa Staff Camps on the Frozen Streets to Raise Funds for the Homeless
Paul Davis Ottawa staff worked hard to support Raising the Roof and its annual Toque Campaign as thousands of volunteers and supporters provide long-term solutions to homelessness in Canada. The Paul Davis office proudly sponsors the campaign which provides programs and services to the homeless. During this time, Paul Davis partnered with Operation Come Home during a unique fundraiser that included spending 24 hours on the streets and out in the cold on January 26 to help build awareness about homelessness in Ottawa. The Paul Davis team asked the community to support the fundraising efforts during the street camp event at Gloucester and Bank Streets.
According to Darren Green, Paul Davis office owner, on January 26, the temperature was -2 degrees C in Ottawa when the office team spent the night sleeping on the downtown streets to show their support for the local organizations focused on preventing homeless youth from becoming homeless adults.
The event was planned by Operation Come Home whose mission targets youth who are caught in the middle of participating in most social services. The young people may be too young for adult programs and too old for children's aid and or foster care. "Young people's lives could be a reality lived to the fullest on the street, in the elements with snow, wind, cold, damp, and darkness, in a nether world that carries on in the night while the city sleeps," said Green.
Paul Davis Ottawa was represented by a hearty team of six staffers who volunteered to brave the elements including Sue Clusiau, who wanted to step into the shoes of a young homeless person for a night to see what she might be able to do to help. Jordan White also participated to support the cause while exuberantly jumping into the effort with everything he had to offer. Darren Green, his wife Angel, along with their 15 year old son Kyle and 12 year old daughter Emma huddled together, shivered together, and froze together while eventually celebrating the success of living on the street for 24 hours.
"It was a long 24 hours," said Green. "From on Thursday to on Friday, we all lived 'on the streets' to raise awareness for youth who don't know they have any other options," he said. "Despite the warm clothes, heavy blankets, sleeping bags and the poly tarps used to fend off the elements, the chill hit us bone deep around and didn't dissipate until everyone went home and snuggled up in their beds with visions of hot, sunny beaches dancing in their heads," he said.
"It was all worth it," said Green. "And, an eye opener to a harsh reality for my family that caused us to realize how fortunate we are and that we have other options in our lives, whereas some of these young people don't have any choices at all," he said. "We were caught up in a deep freeze and chilled, and most certainly felt grateful that we chose this year where it was -2 as opposed to two years ago when the night temperature dropped to a deathly -38 degrees. I can't imagine us surviving that and it's heartbreaking to understand there are some young people who get caught without any options left."
"Our goal was to help raise the awareness about the huge gap in our social programs and in doing so, we managed to collect a few dollars along the way to contribute to some of these important programs," Green added. "Hopefully we helped raise the profile of Operation Come Home a little higher and can make an even bigger impact next year."
Operation Come Home is a registered charitable organization that serves as an employment, education, and support centre for homeless and at-risk youth age 16 and up. Through programs and services, young people are encouraged to develop personal growth. Since 1971, Operation Come Home works with street-involved youth in Ottawa and across the country to help them reach their highest potential and to prevent homeless youth from becoming homeless adults.
Additionally, during Raising the Roof Toque Tuesday, on February 7, the Paul Davis team will sell toques and merchandise for the prevent homelessness campaign at Ottawa City Hall, 110 Laurier Ave. West from until in the main lobby. Throughout Canada since 1997, the annual Toque Campaign has raised more than $7 million for approximately 180 community agencies across Canada. Each year on and around Toque Tuesday, Raising the Roof coordinates nationwide efforts among businesses and partnered non-profits that work with the homeless.
The Paul Davis office serves customers in Ottawa and surrounding communities with emergency services, restoration, repairs, reconstruction, and remodelling, to name a few. The office is located at 309-1228 Old Innes Road in Ottawa. Full time staff is highly trained and certified in home and office damage from fire, smoke, flooding, mould, ice dams, wind, storms, vandalism, and more. For more information, call 613-822-2734 . Visit the website at http://ottawa.pauldavis.ca/.
Recommended Articles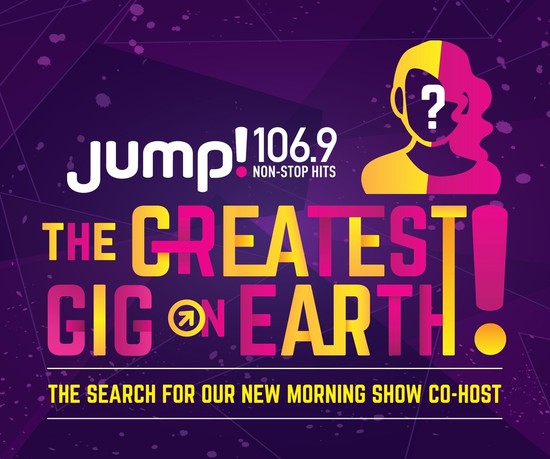 Local Ottawa radio station JUMP! 106.9 has started a nine-week, city-wide search for a new morning s...
Read full story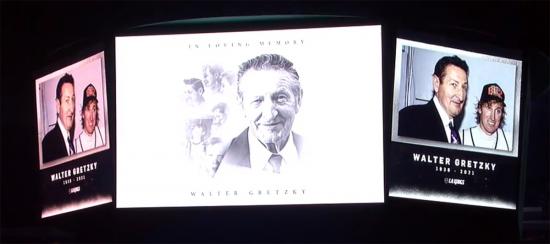 — Walter Gretzky was the 'Great One' for parents and amateur hockey coaches
Read full story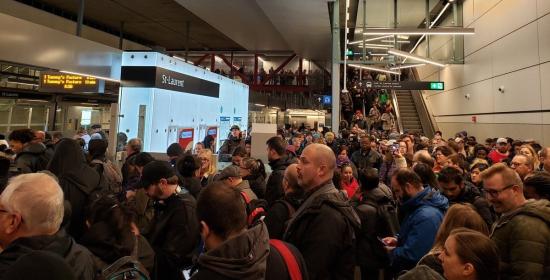 We can't go on like this. It's not fair to our residents and it's having a detrimental impact on the City of Ottawa as a whole
—
Councillor Shawn Menard
Read full story
Comments (0)
*Please take note that upon submitting your comment the team at OLM will need to verify it before it shows up below.