Travel
Poplars Resort will make you feel like a kid again
Poplars Resort will make you feel like a kid again
The rooms at Poplars Resort in Newboro feature keyless entry. In fact, they feature lockless entry; something that co-owner Becky Thompson delights in pointing out. Doors don't need locks in a kid's summertime memory, and that's what this place feels like whether you're a kid or not. Becky and her husband Dave purchased the property from Becky's parents last year and are in the process of lovingly restoring this step-back-in-time gem of living nostalgia. Becky can't hide her love of the place. Her sunny smile and an impressive knack for remembering names give it away, and with good reason. There's plenty to love here.
Colonel By, whose crew built a lock station and canal connecting Newboro Lake with the Lower Rideau, founded Newboro in 1829. The village is home to antique houses on huge properties shaded by white pine and willow trees. A recipe of freshly cut grass, hay fields, and summer at the lake scents the air. Poplars Resort was built in the 1920s by American Stephen Bresee as a private camp. Way back when, entertainment was a player piano that still resides in the lodge. There was a croquet course and a stable, a boathouse and various other buildings that have been expanded and moved over the years. It was a place of hospitality for entertaining guests, but the story goes that Mr. Bresee eventually built a log cabin, still there, to have a quiet space all his own while his visitors enjoyed the place.
Poplars changed hands many times over the decades. Becky's parents, Rick and Joan White, purchased Poplars in 2004 and continued the conservation efforts of what had become a piece of Rideau heritage. The rental fleet was expanded and Rick earned the reputation as a knowledgeable fishing guide whose company is still sought by guests looking for that secret spot. Most regulars make the annual trip up from Pennsylvania where lakes are few and far between.
Poplars Resort provides rental boats fully equipped and gassed up for those who don't trailer their own. The day begins at nautical twilight when the sun is just a hint below the horizon and a few land features are becoming visible. The intrepid early risers tiptoe their way along the docks and motor off to their favourite spots somewhere in the cluster of five lakes adjoining Newboro by narrow channels: Indian, Clear, Benson, Mosquito, and Loon. Mosquito is shallow but the rest dip down to 100 feet or more. The waters are known for smallmouth and largemouth bass, splake and bluegill, and there's a cleaning station at Poplars' dock for the big ones that didn't get away.
A movie art director could not have done a better job on the main lodge. There are the requisite mounted fish, board games, comfy chairs on a screen porch, and wall plaques with funny sayings about old fishermen and their drooping rods. There are cabins and chalet rooms, and an American plan of three squares a day makes the whole experience even simpler. Bonnie Smith's 38 years in Poplars' kitchen guarantees everything is quick, perfect, and delicious. Breakfast has the usual selections. Lunch (bagged for the boat upon request) and dinner will remind you of your mum's classic cottage meals that came with two choices: "Take it or leave it", meaning a fixed menu with special accommodations possible. Evenings are tranquil and so quiet at dusk that you can relax in your room and listen to the kids from across the lawn enjoying the pool table in the lodge.
Places like Poplars are disappearing along the Rideau, making them all the more precious in a world of virtual experiences. Lucky for us, Becky and Dave are devoted to preserving the peace of a classic Canadian fishing lodge. It may be just what a noisy world with too many choices needs. You'll find everything you need to book your stay at www.poplarsresort.com.
Recommended Articles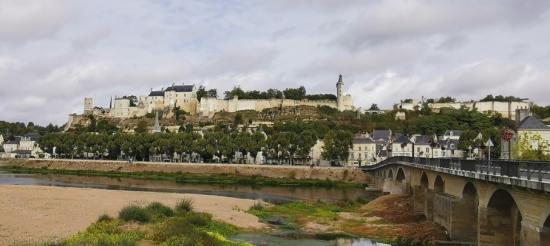 The regional wines are celebrated around the world, the food is simple but spectacular, and the vibe is laid back in this valley of medieval cities.
Read full story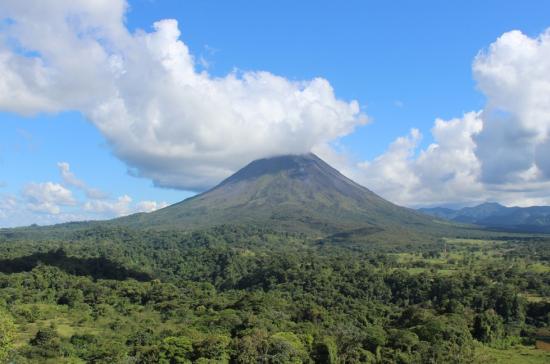 Pura Vida, meaning simple life or pure life, is a term heard almost everywhere from people of all walks of life in Costa Rica. But they don't use it as a greeting or an enduring term, they live it.
Read full story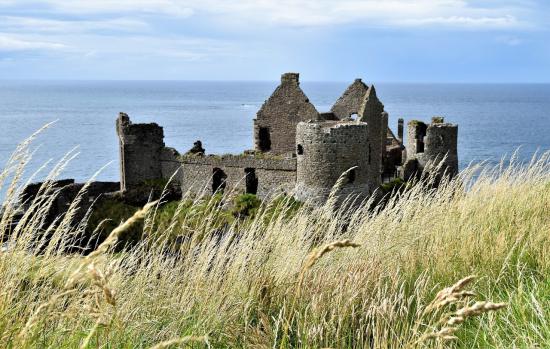 The Tourism Ireland team are encouraging Canadians to visit Northern Ireland and experience firsthand the glorious coastlines, traditional folklore music, food, entertainment and hospitality the region has to offer.
Read full story
Comments (0)
*Please take note that upon submitting your comment the team at OLM will need to verify it before it shows up below.