Business
Prepared to be floored by Concrete Fusion
Prepared to be floored by Concrete Fusion
Ottawa is a hardy city that doesn't shy away when the weather turns sour. We know that the secret to surviving these winters in layer, preparation and having the right materials at the ready. If anyone in the city understands that, it's concrete fusion.
Danuta Askew is a woman determined to make her mark in Ottawa and Eastern Ontario's construction and trades industry. Since 1997 she has owned and operated other businesses in the health and beauty field, to landscaping. Along with her two sons, Zack and Adam, she began Concrete Fusion, which specializes in repairing damaged concrete and resurfacing garage floors. It has remained a family-owned business since it's beginning in 2010.
"We continually strive to offer our customers the very best by constantly sourcing new equipment and technologies — with efficiency being paramount to our process," says Danuta Askew.
Concrete Fusion has built its strong and well-deserved reputation thanks to its superior customer service. Working alongside architects, engineers, interior designers, and general contractors on a multitude of projects, they deliver and install epoxy flooring, polished concrete, moisture testing and mitigation, and self-leveling concrete services residentially, commercially, and at the industrial level.
"The job is only done once the customer is satisfied," the Askew team agree. "We start from the ground up, providing complete support and education from material selection to specification, from installation, to post-installation follow-ups, and maintenance consulting."
Concrete Fusion works to ensure the best results. They discuss all options with their customers first, including different options of floor finishes, coating systems, and budget, to help personalize the space according to the customers' preferences. A company, for example, can choose to have their logo incorporated into the flooring of their facility or accent borders, or have unique focal points in the floor using custom colours and blends.
"Concrete Fusion was very professional and efficient," says Lynne B, a client of Concrete Fusion. "They offered various options for our floors. Everyone who has seen our new office floors have complimented them. We are very happy with the end result."
The in-house installation team is highly professional and ensures the highest quality in the work they do and the best customer service that they deliver. As specialists in concrete floor repair, they deliver high-quality results by using the best epoxy resins and polished concrete products available to ensure lasting results, as renewal is always a part of the equation.
"It's a significant factor for people who own their own home," says Zack Askew. "We want people to feel comfortable on every aspect of their property and help them realize that their garage is for more than just parking their car."
Concrete Fusion has completed projects for a multitude of businesses including veterinary clinics, dental and medical practitioner's practises, aviation, transportation, commercial, retail, education, fire and public safety, food and beverage processing in restaurants, and manufacturing.
These services include acid staining, coating and adhesive removal, concrete floor finishing, concrete polishing, concrete leveling, pouring new concrete, moisture control, and epoxy installation. The floor is the first thing you notice when you walk into a room, and Concrete Fusion wants to make sure it's the last thing on your mind you have to worry about!
One of the most unique services they offer, is providing certified moisture test and reporting as well as applying moisture mitigation systems to ensure delimitation and other floor issues don't arise to commercial clients.
"We offer certified concrete moisture testing, recognized nationwide, by the International Concrete Repair Institute," says Zack Askew. "Which could cost facilities lots of money in the future if the proper steps aren't taken when installing these sorts of large floors." In a country like Canada where the humidity works against us in all seasons, it's not surprising so many people have trouble with this.
Another specialty service Concrete Fusion offers is polished concrete. It's a natural, eco-friendly option which draws light into a room and its reflective properties create a sense of bright, inspiring energy. In fact, all of Concrete Fusion's products are eco-friendly in the sense they absorb heat from the sun throughout the day and slowly release it at night to help heat your home. Customers pouring a new concrete floor can choose to add in floor heating to their polished concrete, which, unlike other flooring options, ensures an efficient release of heat. Who knew interior design could play such an important role in our hydro bills?
Concrete Fusion partners with many local businesses including Garage Perfect, A-Z Interlock Design & Build, Duron Services, and Lafarge, to name a few. They also work with both local and international associations and organizations for support, training, and memberships. These include: International Concrete Repair Institute, Canadian Construction Association, Ottawa Construction Association, Building Envelope Council Ottawa Region, and Ottawa Young Construction Leaders.
"You can't operate for as long as we have without playing a role in the community," says Adam Askew. The proof is in their reach: they service customers from Prince Edward County to Petawawa, from Hawkesbury to Cornwall, and of course, Ottawa. They provide competent and affordable flooring services to these areas thanks to their manufacturers, suppliers, and highly-trained, hard-working team members.
If you want to bring your home, business, garage, or working area to the next level, Concrete Fusion is the place to go — prepare to be floored. To learn more visit concretefusion.ca
Recommended Articles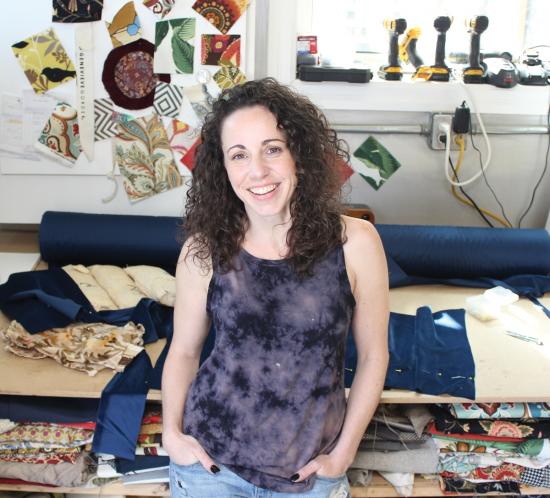 Brittany Martin of The Wooden Button Studio has been putting her spin on antique and mid-century modern furniture for four years, and her clients have come to know her for her fresh take on classic wooden pieces.
Read full story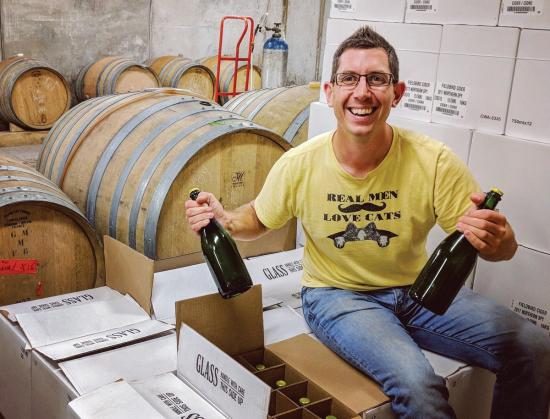 Have you heard of Apple Falls, County Cider, West Avenue, Farmgate, King's Mill or FieldBird? You will soon recognize these craft ciders as the cider industry in Ontario is soaring – like a rocket.
Read full story
On a floor plan, the kitchen is just another piece of the puzzle, but in the eyes of Canada's foremost kitchen cabinet manufacturer, AyA, it is the heart of the home.
Read full story
Comments (0)
*Please take note that upon submitting your comment the team at OLM will need to verify it before it shows up below.