Publisher's Message: Canada Lives in the Centre
Ottawa is still a small big town. Federal politics are deeply woven into the community and play a large part in the vibe of the city. Politics can be a nasty business and I believe that over the past two decades the political arena has become exceptionally partisan and toxic to a point where even reasonable people will take a pass on a good political discussion.
I am one of those Canadians who lives in the middle. Prior to the Alberta election, I found myself privately cheering on Alberta Premier Alison Redford, hoping that the majority of Albertans would re-elect her rather than elect Danielle Smith (who is a kind of Sarah Palin with a brain, which is really scary). I've been to Alberta many times and found that Albertans have similar values as other Canadians. So why would all these Albertans vote for Danielle Smith's extreme agenda? In the end, Redford's Conservatives won 61 of the 87 seats up for grabs, crushing the Wildrose Party and Smith. Redford did this by appealing to the common values of the diverse, optimistic and polyglot community of people living in the province. (Sound familiar? They live in the rest of Canada too!)
In fact, Redford won using the same strategy in Alberta that Stephen Harper has deployed. Govern from the centre because the majority of Canadians live in the centre. When Stephen Harper was first elected, people seemed unsure about him. He was this serious guy who had a view of Canada that many postulated was more right-wing conservative than conservative. He was not a warm and fuzzy guy or particularly charismatic. But over time Canadians have warmed to him. They haven't embraced the guy, but they do respect him and seem prepared to give him the benefit of the doubt on most matters of public policy.
A big part of Prime Minister Harper's success has been his family and in particular his wife Laureen.A former graphic designer and entrepreneur before being thrust into political life, Laureen Harper has represented Canada with class and distinction at home and abroad. In addition to her official duties with the Prime Minister, Mrs. Harper works on behalf of several charities while coping with the daily demands that come with raising two teenagers. For many, her kind disposition and easy going manner have helped soften the harder image many Canadians have of her husband. This has really made a difference for Stephen Harper and it shows whenever the two appear together at public events. Margaret Trudeau, Maureen McTeer, Mila Mulroney, Aline Chrétien and many other spouses of former Prime Minister's evoke certain responses when their names come up in conversation.Mention Laureen Harper's name in Ottawa and the response usually involves the descriptive that she's funny, smart, classy, a great mom, friendly and community oriented. My favourite descriptor is that she is Stephen Harper's "centre."
Last but not least, I'm very excited to be presenting to you the premiere edition of OLM Live!, a unique and vibrant video product and one of OLM's newest projects. I wholeheartedly invite you to join our Ottawa-savvy host, Sara Mendoza, in her adventures into the best that Ottawa has to offer. This edition will sharpen your sweet tooth as well as take you to the Ottawa Convention Centre for a sneak peek into a very special photo shoot. Visit www.ottawalife.com to watch OLM Live! episodes and to stay up-to-date with what life has to offer in Ottawa!
Recommended Articles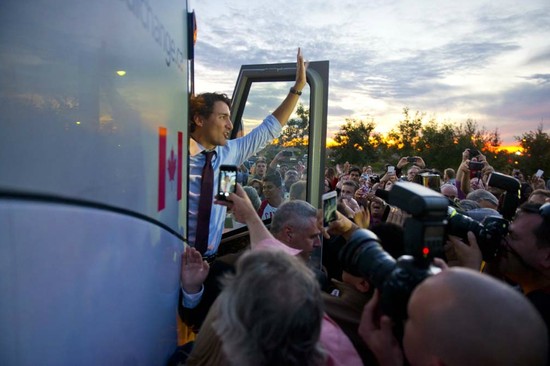 Photo courtesy of Jean-Marc Carisse. Voters Decided It Was Sunny Ways Rather Than Rainbows and Unico...
Read full story
I consider myself to be a law and order guy. I have always been a proponent and big supporter of the...
Read full story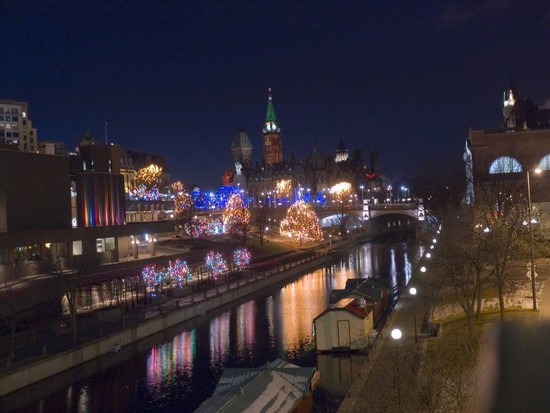 There's no place like home for the holidays and that's where our "cover girl" likes to be a...
Read full story
Comments (0)
*Please take note that upon submitting your comment the team at OLM will need to verify it before it shows up below.