Punk and Pancakes
Greg Rekus gets some air at Flapjack's. All photos by Andre Gagne.
Some might think it ill advised to have a punk concert in a venue that has axes on the wall, but Flapjack'sisn't your usual venue and this wasn't your usual punk show. Ottawa has a few unique place to catch some live music – bakeries, record shops, arcades straight out of the '80's and grocery stores all spring to mind – but Flapjack's, where you can snag a beer with a stack of pancakes close to the midnight hour while watching some acoustic punk rock, may be one of the more interesting. Not to mention, pretty freakin' tasty. Oy!
The popular Preston Street pancake shack is coming up on its one-year anniversary. Good tunes to go along with your maple drenched stack of goodness was always going to be part of the menu, says owner Corey Sauve.
"I always had a passion for events. Bringing people together for a fun time is the best. With Flapjack's I wanted to create a space that would enable to host any type of event," Sauve says, wanting the venue to not only cater to the hungry but to various forms of entertainment be it concerts, comedy shows or LGBT trivia nights. His vision was that the venue would become "a universal space that accommodates gatherings of all sorts. Because that, to me, is what Canada represents and it was always important that Flapjack's reflected that within the community."
Local musician Jonathan Becker (The North Fields, Dead Weights) put together the show wanting to showcase a slice of the genre that merges more of a folk style with the punk attitude. One doesn't necessarily envision Peter, Paul and Mary jamming with the Sex Pistols, but in Flapjack's on April 13, it all strangely came together nicely in one rebel-rousing, near guitar-string-breaking, fist-pumping, stage-jumping, washboard-playing show.
"Folk punk has become its own dynamic subgenre," says Becker. "I think it really encapsulates the desire to shout it all out and have a compact way of just picking up and playing or driving around the country to sing along with all of your friends."
One of those friends is Winnipeg punker Greg Rekus, currently on the road promoting his new album, Punkoustic. Rekus started finding grunge a little stale in the mid '90's and discovered Green Day when seeking out some music that was a little more upbeat. He got hooked on punk after picking up 1996's compilation album Survival of the Fattest which featured groups like NOFX, Me First and the Gimme Gimmes and Frenzal Rhomb.
Rekus, performing solo that night, carts around his own mini-stage, a half dozen tambourines and a lot of duct tape. He calls it the Stomp Box and, once the tambourines are taped down, it gives him a noisy band sound without actually having a band. In the spirit of punk, it also gives him a reason to jump around and really tear up the place.
"I wanted to do something kinda' rowdy punk acoustic, something where I get off stage sweaty," says Rekus, who worked up a couple of buckets of sweat on the Stomp Box that night with a few high jumps nearly causing the singer to crash through the ceiling above.  Even Black Flag can't lay claim to putting a hole in the roof of a pancake shack.
"The loud guitar and crazy fast drumming isn't there, but I think I make up for it," Rekus says.
With fresh flapjacks frying on the kitchen griddle, Ottawa's Two Jar Grindtook to the stage carting along an accordion and a washboard. But Bluegrass Monday's at Pressed this was not, as the trio, fronted by James Brown, power drove through tunes about drinking yourself to death. The band only started jamming in 2014 and has a lot of East Coast sound to them. Brown admits they strive to bring some of that kitchen-party vibe to each show.
"You don't need a half-stack and a full drum kit to scream your heart out about things that are important to you," says Brown. "Folk punk is a bit obscure, and definitely not as prominent as more guitar-heavy, plugged in types of punk music. However, at the end of the day, it turns out you can have just as much fun with a washboard and an accordion as you can with a proper rock band setup. I think what we do is try to embody the sincerity and honesty of punk music into our more stripped-down style."
Also on the bill was Quin Gibson of local power-folk band the Steamers. Other members of the group were in the crowd singing along to Gibson's solo tunes with the band's bass player, Sarah Fitzpatrick, joining Gibson near the end of his set for a Steamers song. He's got a solo EP coming out this summer.
Sauve admits the show was probably mellower than most punk concerts, including a recent show at Flapjack's where dishes started to be tossed around the crowd. "Always fun to put twists on shows like this one," he says, perhaps breathing a sigh of relief that no dishes were harmed in the making of the acoustic punk show.
Ottawa Life asked the performers and show organizers what some of the legends of punk might put on their pancakes:
Dead Kennedys:
"Whereas most would agree that fresh fruit baked into pancakes is a divine treat, I would expect their pancakes to contain many a rotting vegetable."
– James Brown (Two Jar Grind)
Ramones:
"Whiskey."
– Quin Gibson
The Clash:
"I could picture them sharing a bunch of things, pancakes with bacon crumble and maple syrup, bacon sausage poutine, and a couple of Flapjack's burgers!"
– Corey Sauve (Owner of Flapjack's)
Sex Pistols:
"I think they would have their manager or record label tell them how to dress up their pancakes."
– Johnathan Becker (Organizer)
Misfits:
"I think everything from the Danzig shopping list would go on there."
– Greg Rekus
[wzslider height="600" transition="'slide'"]
Recommended Articles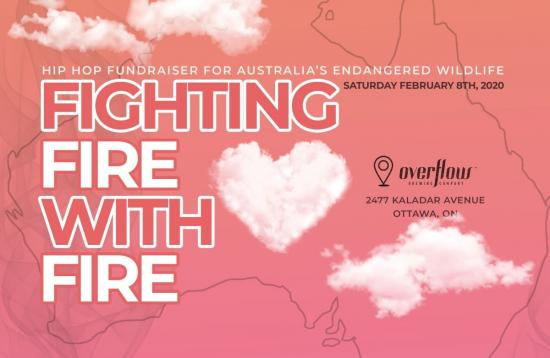 Ottawa and Toronto creatives are ready to Fight Fire with Fire at a Hip-hop fundraiser for Australia's endangered wildlife, on Saturday February 8th!
Read full story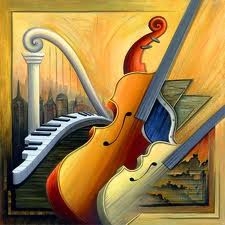 In the midst of a vibrant and heady festival season, here is a look back at what made Ottawa a festi...
Read full story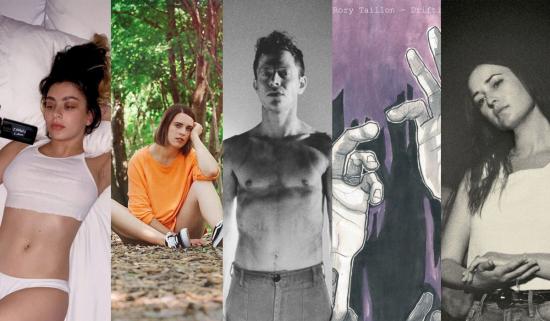 Comments (0)
*Please take note that upon submitting your comment the team at OLM will need to verify it before it shows up below.