Step Outside With Kamik's Eco-friendly Footwear
Photos provided by Kamik.
Minutes away from the Pierre-Elliot-Trudeau airport in Montreal lays a Canadian jewel that has been polished to perfection for over 100 years. Many of you will recognize the iconic Inuksuk logo sewn onto our childhood boots as we thrashed and played through countless Canadian winters, or even seen it on brightly coloured rainboots being splashed in newly created mud puddles in the spring. Kamik has had a presence in the lives of Canadians since 1898, and continues to pursue its goal to get people to Step Outside and explore the great outdoors.
Family owned since its inception, the company is now run by the fourth generation in the Cook family. The company founder, William Cook, came to Canada in 1912 with only $500 to his name. William purchased the Charon Manufacturing Company, and from there Kamik was born, manufacturing the footwear we all know and love by 1972. Over the years the company has changed and evolved, but has always kept itself one step ahead in the footwear industry thanks to steps taken long before current manufacturing fads appeared. When most companies moved their manufacturing abroad, Kamik remained in North America. Thanks to this, 73% of Kamik products are made in their three manufacturing plants in North America, opening new jobs for Canadians and Americans alike, and reducing their C02 footprint by keeping their products closer to home. This also helps them to work toward one of their main goals, sustainability, as the company is determined to have as little ecological impact as possible, while still producing high quality gear.
A quick glance around the Kamik factory in Montreal shows a scene of organized chaos. Factory workers zip about, all making sure to take the time to wave hello to Kamik's VP of Manufacturing, Joe Bichai, as well as to greet the small group of journalists following him about as he proudly shows off all the sustainable features found around the production plant. It can be quickly overwhelming to outsiders with the multitude of tubes and equipment running from floor to ceiling, or even by the immense piles of boxes scattered around different work stations. What is quickly made obvious is that what initially appeared to be chaotic was, in fact, actually the perfect example of true efficiency. The factory runs 24 hours a day, six days a week and roughly 50,000 pairs of boots are produced here on a weekly basis. Different boots are produced in different sections of the factory, and all are made to order. In each section, a station leader hovers over a table of finished boots. Each product in the factory is carefully inspected before being packaged and the leader is able to spot minute errors unseen to my untrained eye. Every worker, and even every scattered box all have a purpose to help ensure that the product they create continues to be the high quality product that the company is known for.
What also isn't obvious at first glance is just how much effort was put into not only ensuring their factory is efficient, but also establishing eco-friendly initiatives to reduce the factory's impact on the environment worldwide. Their goal for sustainability goes well beyond using recyclable materials in their product and packaging. One big step they've taken to achieve this is by implementing a zero-waste target for their production factories, something that has already been achieved in one of their three North American factories. If it can be recycled, it'll be used in their products. This includes the water used to power their facilities. An incredible 90% of the water used in their factories to cool machinery is reused each year, saving roughly 15 Olympic sized pools of water. Thanks to this, their electricity usage is so low, that Mr. Bichai, boasted that the hydro bill for this factory is similar to that of an average household's. Kamik also works hard to make sure that their products match their factory's efforts to support their sustainable initiatives.
While sustainable fashion has recently become a new trend in the fashion industry, Kamik has been at the forefront of sustainable fashions years before it became a fad. If a material can be reused, they'll reuse it, if not, they often work with scientists and engineers to find a way to do so. Their dedication to recycling goes as far as to develop new technologies in recycling in order to recycle neoprene boot uppers. Until this technology was successfully created, all neoprene rejects were stored away in trailers, with hopes of one day being reused and turned into a new product.
Many of the materials used in Kamik's products are highly recyclable, and most people might not even realize that they're wearing boots made from other boots! The rubber in their products is made using their specially patented Canadian-made RubberHe (rubber helium). This rubber is 30-50% lighter than most rubber products, but is also more durable than other rubbers, and is 100% recyclable. Any rejected boots, scraps, of even old boots returned by customers, are melted and broken down into black pellets, which go on to create new black rubber boots. Each year, enough rubber is recycled to create 175,000 black rubber boots! Recycled rubber is only the beginning of the recyclable materials used in their products. At Kamik, nothing goes to waste! Everything from boot linings to the packaging is made from recyclable materials. The boot linings alone are made mostly of water bottles, which recycles over 3 million plastic water bottles annually. They also recycle and save over 100,000 lbs. of felt, which is enough material to produce an incredible 150,000 new felt liners.
Thankfully, sustainable footwear doesn't come at a cost to looking great. Ottawans in particular should look forward to this year's Fall/Winter line, which features classic, timeless looks with versatile functions. Say goodbye to clunky and heavy winter boots, and no more sacrificing style to combat the cold! Each style features special liners designed to reflect heat back to your feet, and are incredibly thin and lightweight, despite having a weather rating of up to -30° Celcius. These boots are heavily tested and individually inspected before they leave the factory so that consumers are guaranteed to have product that will last them for quite a while. Kamik's boots are also waterproof and will keep your feet warm and toasty, even on those slushy winter days. After all, the company firmly believes that there's no such thing as bad weather, just bad footwear.
Recommended Articles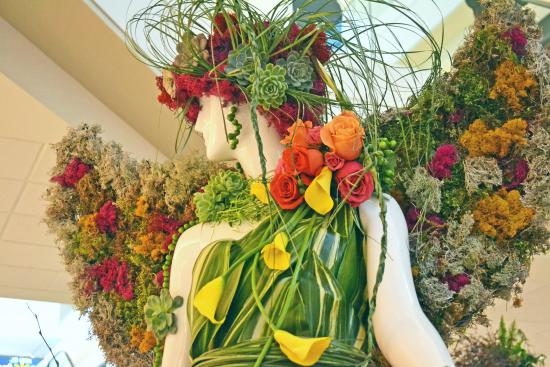 Gorgeous outfits made exclusively of flowers are on display this week at Bayshore Shopping as a part of the fourth stop of a cross-Canada tour for Fleurs de Villes. There outfits, created by over a dozen local florists, will be on display from May 3rd to the 7th!
Read full story
We chat with designers from the Qubec Designers Fashion sale.
Read full story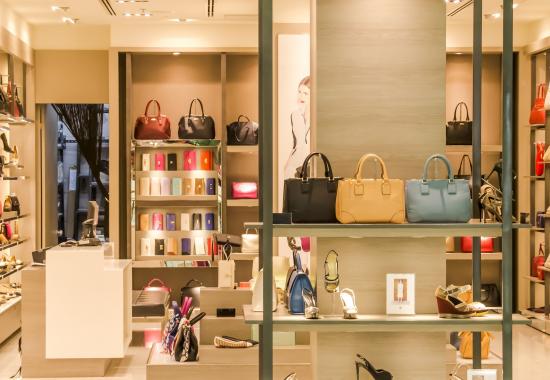 With 20-years writing about Ottawa life we think we have a pretty good idea of the best of what this city has to offer. In this new weekly summer series we'll share it with you. From our top picks of hotels, live music venues, local brews, bands and more, check, share and discuss #OLMBest every Monday!
Read full story
Comments (0)
*Please take note that upon submitting your comment the team at OLM will need to verify it before it shows up below.