Q&A: Getting Graphic with Rocket 57
For over 15 years the husband and wife team of Marc Audet and Bérangère Bouffard having been making Ottawa pretty graphic. If you've looked at a telephone poll, bus or a magazine chances are you've seen their work.
With both creating art from the moment they were able to hold a pencil, you could say the two were naturally drawn to one another. In 2001 they decided it was time to marry their styles together on and off the page. Shortly after Marc proposed, the soon to be newlyweds became business partners.
"We made a conscious decision to not stop doing what we love; and Rocket 57 was born. It basically comes down to 'we do what we love and we love what we do'," they say of their digital and analogue imagery business.
Since lunching, Rocket 57 has done work for the Government of Canada, Microsoft, The National Arts Centre and Slush Puppy, to name a few. They even went where no one has gone before when they designed the artwork for the Canadian Aviation and Space Museum's Star Trek – The Starfleet Academy Experience.
Taking some time away from the drawing boards, Marc and Bérangère talk about their various styles, how their marriage plays into their business relationship and some of their favourite projects.
Can you each tell me how you both became interested in art and design?
Marc: I've been drawing as long as I can remember. I went through high school thinking of somehow carving out a career as a fine artist, went to university for a year and disliked the politics of it. I then decided to try my hand at graphic design at St Lawrence College, which only had a small illustration component, but I was drawn to it. Pun intended.
Bérangère: I was drawn to it early by book covers, greeting cards, posters and album covers. Certain images really spoke to me and I wanted to replicate them. It was an obsessive need to create all the time but the decision to want to make a living out of it really hit me when I was in high school in the 80s and saw the movie Romancing the Stone. The main character is a novelist and in her apartment we see a big poster of a book cover she wrote. It's really cheesy but it looked so cool to me at the time. I just remember the feeling of wanting to do that. Create and illustrate posters. I looked it up and found out that graphic design would be the way to go. I was really off with my ideals of what graphic design is but it was how I discovered it.
So you find yourself drawing a lot when you were young? Do you feel your parents and teachers fostered your talents?
Marc: Yes, drawing all the time. I had lots of family encouragement, including my aunt who generously enrolled me in some weekend art classes that were hugely beneficial in my younger days. My high school art teachers were great and very influential on me, one of which was heartbroken when I told her I was getting into Graphic Design. My college illustration prof informed my class that, while illustration is a nice skill to have, you can't make a living at it. He doesn't remember me.
Bérangère:: Yes. Drawing constantly. It did not matter what I used or where. It was a deep need to create all the time. When I was little, a babysitter noticed my attraction for pencils and doodling and told my parents to buy me some. They encouraged me after that. Some teachers were really encouraging too. One even paid me to draw a picture for her home when I was in high school. $20.00! My first commission!
Now, what are the odds of two artists finding each other and marrying? Can you tell me how you two met?
Marc: Funnily enough we both ended up working our first jobs at a sweatshop in Ottawa, doing clipart. And that's how we met, more than 20 years ago. The pay wasn't great, but we made some life-long friends.
Bérangère: Yeah, it was a rough time for me. I just recently separated and was suddenly single with a young child to care for so I settled for doing clipart. It was easy work and flexible time -wise. I was also able to work from home and was doing design work for packaging on the side. The kind of products you would find at Giant Tiger or Dollarama. Doing clip-art didn't pay great unless you worked like crazy. It was terrible but, like Marc said, it's where we met and we made great friends. We were young and we made it fun. Through that period Marc and I bonded really fast in an environment that felt like a sweatshop for illustrators. At first we never thought we would be a good match and I wasn't looking for a relationship but when you don't look for love, that's when it hits you!
When did you two discover you both had similar artistic interests?
Marc: We knew right off the bat that we had similar artistic interests. I recognized right away that Bérangère's work had great heart.
Bérangère: We both clicked in that area and shared similar enthusiasm for pop culture, some music and movies. Even though we come from very different backgrounds, all that just fit together somehow. I also loved how Marc worked fast but his work was good! I have fond memories of hanging out with him super late at night, chatting and crushing through long orders of clipart to meet our deadline and we actually had fun doing it in each other's company. We knew we clicked but we never thought at the time that we would be more than that.
How quickly did it take for you to realize you wanted to also become business partners?
Marc: It was really more out of necessity. I'd been working at a local agency as an in-house illustrator (nobody hires them full time anymore) and got laid off when the high tech crash happened in 2001. Coincidentally, it was shortly after I'd proposed. It was a tough time, for sure. Since nobody hires full time illustrators anymore, and it'd been a while since we had done any sort of design work, we ended up just trying to go it self-employed. If we'd stopped and looked at the numbers and had a proper business plan in place, we probably never would have done it. Here we are, 17 years later.
Bérangère: The decision happened many months after he proposed to me and that was after 5 good years of dating (with all of our cards laid out on the table). The teaming up wasn't scary at this point but the self-employment decision was. A lot of people thought it was a courageous move but it was the circumstances that made it happen. We really had nothing to lose at that point. It's Marc that took a great leap of faith though and I admire him for it. It wasn't easy but here we are.
Who are the artists that inspire you and why?
Marc: I'm a sucker for romanticism - Pre-Raphaelites like Waterhouse and Burne Jones. Bouguereau too. I also love Mucha and Moser. But all that is influenced by my love of pop art such as comics and movies.
Bérangère: Finnish artist Tove Jansson mesmerized me with her whimsical world of Moomin which I discovered when I was 10. Her watercolours and ink work for her books just fascinate me. I would gladly live in her world. Chagall blows my mind with composition and colours. I cried when I saw his paintings in person. Matisse is another one. His colours and shapes just make my brain climax. I'm a sucker for colour. It gets me right in the stomach. I'm also a huge fan of Frida with her symbolism and style. I look up to Juliette Borda for editorial work. Her images look naive but she can communicate an idea or message for an article through metaphors and it's so darn smart and full of wit! She's not afraid of colour and often surprised me with odd choices that always work. Her work influenced me greatly. Same with Brian Cronin. I just love the way he can communicate an idea without being literal. I also love his use of lines and colour and texture. He makes it look so easy! He inspired me. Josef Frank for his fearless patterns and colours and great sense of design. So many others...
Artists tend to get bogged down by other jobs but you two opted to not stop doing what you love. How did you form Rocket 57?
Marc: It came about naturally. Fortunately, Bé knew a few of her former classmates who were working for local design agencies and we started off with a few jobs with them. The truth is, at this point, I don't really know how to do anything else. Frankly, I'm thrilled we have been about to do what we do. I logged onto LinkedIn a few months ago and it said "Congratulations on your 17 year anniversary!" I was like, holy smokes, 17 years! Where did the time go? I guess this is what we do…
Bérangère: It really helped at first to have connections through friends I studied with in college. They all worked in various design agencies and called us when they needed an illustration. Even though Marc and I have a graphic design background, doing illustration is what we love and because of our formation we understand the process and the jargon of publicity and design agencies better than let's say a fine art illustrator. We knew there was a niche there.
Why did you choose that name?
Marc: I just wanted something fun, that we could use as sort of an umbrella to work under. Folks wouldn't know if it was several illustrators or just one. The 57 was more of a play on the Heinz "57 varieties".
Bérangère: It's all Marc! I wasn't sure at the time about any of this but the name grew on me. It's funny because through the years we had students and illustrators who wanted to apply at our "agency" thinking it was an actual office or studio for many artists. They had no idea that we were just a couple working from home with cats, chaos and little kids in diapers thrown in the mix!
How have you found being husband and wife as well as business partners?
Marc: It has its challenges. We're together pretty much 24/7 for 20 years and we're not sick of each other yet, so we're pretty blessed. The bigger challenge is, both being self-employed, doing the same thing, when things get quiet work-wise, it can be pretty stressful. Thankfully, it's been a nice steady couple years.
Bérangère: It's not like we have business partner hats to put on when we work together. We work as husband and wife and, since we always clicked well, it feels natural but we definitely have rough patches like everybody and we have to learn to work through them. We learned to communicate better with each other but there is always room for improvement. We probably communicate more frankly than regular business partners! We also juggle kids who are used to have us at home all the time. Work related stress can't be left at the office at the end of the day. It's a lifestyle and ours leans toward the bohemian side. We tend to mix it all together but we are flexible with our hours, our kids and our time as a couple. We might talk about work stresses while prepping dinner but avoid it at the table. If the kids need more time during the day it means more work at night. No matter what, we do love to spend time as a couple at the end of the day. That's the best part.
What do you each do with your personal time away from one another to find balance?
Marc: I tend to get out and play with my band, Still Winter Hills, as well as trying to cultivate a bit of a scene with some friends out here in Aylmer.
Bérangère: I can lose myself with plants for hours. I'm growing a jungle! It relaxes me. I play records and redecorate around the house to recharge. I love cooking, reading sci-fi or catching up on design or food blogs. I love to do pottery but stopped as it got pricey. I want to get back to it. I also try to go out more to socialize over drinks or a good horror movie. It's perfect because Marc doesn't like horror.
Speaking of Balance, Marc how do you find balancing your artistic work with your music career?
Marc: Being self-employed, maintaining balance can be really tough. I won't lie, particularly with us both doing the same thing. It's usually feast or famine, and when things are busy, it can be hard to set aside time for music or anything else, really. It's hard to switch off when your desk is just down the hall. Sadly, for various reasons, one of which being work, music has taken a bit of a back seat lately, but we are slowly cobbling an album together and we'll be playing some shows that I'm really excited about in the fall.
Can you tell me how you find each of your styles to be different from one another?
Marc: Oh, that's the only reason we can do what we do and not kill each other. (laughs) We have completely different approaches and aesthetic sensibilities. I'm a big-picture kind of guy, while Bérangère is far more meticulous and detail oriented. She also makes a great art director.
Bérangère: We compensate each other well with our styles. Marc is very flexible with his approach and doesn't overthink things. He looks at the big picture and can tackle most challenge or technical difficulties and rise above it. Heck he can work in the middle of chaos with children and get the job done. He has many styles and he is really good at realism. I also love his delicate pencil sketches. I'm much heavier with the hand. He also created his own style for his gig posters and it's cool to see that develop. They might all look different, they have the same signature. Overall he is annoyingly good and fast!
I'm a perfectionist. That means I'm more neurotic. I like to have every bit of information before I start. Technical difficulties are my doom, the house and children distract me easily. That said I'm a pit-bull when I want something right and I'm patient with details that would drive Marc crazy. That makes me slow. Good thing Marc is there to remind me. I like clean lines, strong shapes and a good composition I have a tendency to be more stylized. I'm good with colour. I like strong colours. I'm also good with hair. I'm nit-picky about hair.
How do you find transitioning into these various types of work as opposed to, say, sticking to one certain style?
Marc: In my experience, I think I've needed to stay stylistically diverse to keep things afloat. Which is great, because I'd get bored doing the same thing all the time. I love the challenge of a new style or approach.
Bérangère: I find it more challenging than Marc does, but there's a part of me that gets excited every time. It's sort of like learning a new language and I get to add it to my visual vocabulary.
How do you each approach a new project?
Marc: With Rocket 57, definitely by listening. The deeper understanding I can get from a client in terms of what their vision is, the better. I'll get them to send us images of things they like, and all sorts of reference material, and from there, we'll develop some prelims. Once a concept is selected, we'll usually do a sample area of the illustration for approval and then go into final rendering. I also have a side project called Ottawa Gig Posters (and that one tends to let me cut loose a bit more).
Bérangère: The more info we can acquire the better. I like to have all my ducks in a row before I start a project. I can pester Marc with questions to have a clearer idea. Starting is always the hardest part but once the style is approved and we get the green light to continue, I can immerse myself and find it hard to stop. Depends on the work.
What have been some of your favourite projects thus far?
Marc: Man, there have been a lot of cool projects over the years. My favourite, I would have to say, is the illustrations we did with Acart Communications for the Star Trek: The Starfleet Academy Experience. Star Trek ranks pretty high on the list for me, so that was a really sweet gig. For the gig poster project, Juno-winning, East Coast rocker Matt Mays called me up and asked if I would design a poster for his show with Kathleen Edwards at Massey Hall, which I'm pretty happy with. That, in turn, led to my being asked by Massey Hall to design a poster for their 124th anniversary show last month before they close for 2 years for renovations. That was extremely flattering. They had Jim Cuddy, Sarah Harmer, Sam Roberts Joel Plaskett, Buffy Sainte-Marie, Whitehorse and folks from July Talk playing that night, so it was pretty special.
Bérangère: Some of my favourites are really old now. I loved doing botanical patterns in an art nouveau style for large decals that were installed on the doors of Bayshore mall. I enjoyed doing a poster for an Italo-Canadian exhibit 'Presenza' at the Canadian Museum of Civilization (now the Museum of Canadian History). Another project was illustrating concepts for communication technology in Africa. I'm currently enjoying working on various projects for a client in Nunavut. I'm fascinated by researching and learning about the cultural differences.
What has been the mandate, would you say, for Rocket 57?
Marc: We just try to do good work and put a bit of ourselves in each piece. We try to stay diverse and have fun.
Bérangère: I think we have integrity in our work. I also gain a lot of satisfaction knowing the client is happy. That's the best feeling.
What types of clients are the ones who approach Rocket 57 to have work done?
Marc: For the longest time, it was a handful of agencies that would approach us. That is still on-going, but I'm finding more small businesses are approaching us as well - that may be due to the gig poster side project, which seems to be a bit more visible. While the gig posters certainly don't pay the bills, they continue to get some attention, so maybe my labour of love is paying off.
What does it feel like when you see a completed work displayed around town?
Marc: I love it. It's kind of surreal sometimes - particularly for larger scale projects like the Star Trek Exhibit. That campaign ran from Montreal to Toronto, so we were seeing it everywhere. Oftentimes, we don't get to see the final pieces when a project is completed, for various reasons, so it's nice when you can see it in its final element.
Bérangère: It's really cool but, like Marc said, it can feel surreal. Sometimes I don't even recognize the work right away if I see it outside on a bus stop or a sign. It will look familiar but feel weird to see it in a different context outside of our house or computer screens. It's always a great feeling though once you realize what you're looking at.
What sort of feedback have you received thus far?
Marc: It's all been pretty great. Very, very few negative experiences in the past 17 years. We work with some great people. One thing that we haven't done much of over the years is self promotion. I'm also terrible at finding work during the dry periods. Most of our work has come from word of mouth or folks finding us, so we'll just keep doing what we do and trying to grow creatively.
Bérangère: I often feel anxiety while waiting for feedback only to end up with positive comments in the end. Like Marc said, we don't promote but there is a lot work that comes from word of mouth and happy clients so that's a good sign.
How do you plan on expanding Rocket 57, if at all, in the future?
Marc: I wouldn't be against expanding. We're definitely doing more animation and motion graphics. I am considering the possibility of looking for an agent to open up larger avenues for us, but I'm pretty happy with how things have sustained and grown over the years.
Recommended Articles
Minimalism has taken over fashion both in apparel and now in jewelry.
Read full story
For nearly 10 hours each day, street performers were spread out across five stages on Sparks Street, drawing "Oohs" and "Ahhs" from on-lookers.
Read full story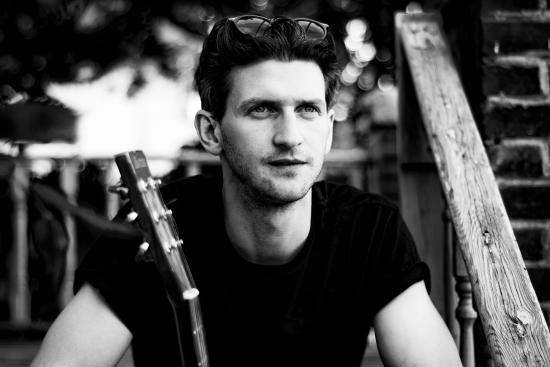 To every artistic dreamer wallowing in the drudgery of a job that shackles up your creativity, Cleyn's story is indeed encouraging.
Read full story
Comments (1)
*Please take note that upon submitting your comment the team at OLM will need to verify it before it shows up below.