Madison Violet, Living It Up While Breaking
Photos courtesy of Madison Violet
---
It's been a rough stretch of road for Canadian folk-pop duo Madison Violet's Brenley MacEachern and Lisa MacIssac, one they have walked together by transforming tragedy and trauma into music. Their new album, The Knight Sessions, is a personal and reflective release that has the two returning to their folk-rooted sound in a stripped down collection of newer tracks focusing on loss and acceptance.
As they move forward, the two have also looked back in a couple of different ways. For starters, this album contains some reimaginings of their previously recorded material.Taking this one step further, MacIssac and MacEachern recently traveled to the Isle of Eigg in Scotland where they visited cemeteries in search of a history between them that they discovered was linked the first time they met by chance in a Toronto pub. Since then they say it's been hard to not find constant parallels in each other's lives, from the joyous to the sorrowful.
"We are famous for living it up when we're breaking," they sing on the chorus of the album's open single "We Are Famous", a reference to how they have been able to endure personal loses as well as their drifting apart as a couple off stage. Performing live has always been the place where they let it all go.
The Knight Sessions should perfectly translate live within the more intimate setting of Wakefield's beloved Blacksheep Inn when the duo perform there tomorrow evening. Ottawa Life had a chance to talk with MacIssac and MacEachern about the last few years, new release and continued search of self and healing within their music.
Ottawa Life: So you two have a pretty interesting first connection in Toronto's Green Room. It all seemed so random but, also, very destined. What do you remember about that first chat and what do you feel drove the spark that would still see you performing together 17 years later?
Brenley: I recall overhearing Lisa mention her surname to someone while she was paying for her bill. MacIsaac is a name I'm quite familiar with from spending so much time in Cape Breton growing up, but it's not as common in Toronto. I basically just asked her if she was from the east coast and the next thing we find out that our fathers sat beside each other in school. It was serendipitous in the first moment we met and since then we have become more cognizant of how are lives mirror one another's in so many ways.
Funny you should mention Cape Breton as I recently chatted with Lisa's brother Ashley about musical influences stemming from such an area where, as he put it, music isn't just part of the culture, it's vital to it. Factoring that, and your musical family members, what do you feel played into you eventually also following a career in music?
Lisa: I actually think that the fact that I kept seeing so many musicians from where I grew up, that were able to do this for a living, not just a hobby, made me believe that there was an opportunity for me to follow in those footsteps. It was really the only job I ever had. All of my close friends and I went to fiddle lessons together at the local hall. It was the 'cool' thing to do out east. But as we got older, my friends were babysitting, and working at McDonalds, whereas I was 17 and hopping on a plane after school on Friday, to play square dances. Once I got the travel bug, I knew that I couldn't do anything else.
Canadian folk music, especially East Coast music, was really seeing a boon in the mid-90s when Ashley was releasing his first albums. How have you found this scene to have developed since you've been involved in it?
Lisa: The music scene is absolutely thriving out east. Not just in the folk world. There are incredible pop, rock, rappers, country artists. I feel like that is the one change, since I was growing up out there. However, I was so heavily engrossed in the folk scene when I was little, maybe I just missed it! Folk is also a lot hipper… and encompasses a broader genre of music. And a lot more younger people are into and performing it.
You were once going by the name Madviolet. What had you drop the mad to add an "ison"?
Brenley: Because we're crazy! (laughs) It probably wasn't the best decision we ever made, looking back now, but there was another band out there called The Madviolets and there was a bit of confusion when people were searching for us online or in record stores. And for some reason when we'd tell people our band name they would hear Mad Violent. Also, Lisa's niece Madison was just born, so we decided that would be a nice name to add to our current name if we were going to change it.
Your music can't always be pigeon-holed into one category as you've blended folk and pop with more electronic beats. How have you found balancing these styles to become sort of musical chameleons?
Brenley: It just feels natural to us. We write and play what comes to us at the moment, and the production has never been forced. Sometimes that can be a little confusing to our fans, as we like to shake it up periodically, however we don't like to censor ourselves, musically. So, we end up with a diverse and eclectic setlist.
Why was it important to you to be able to shift gears into different styles of music when many artists tend to stick to one?
Lisa: That's a tough one. We don't intentionally shift gears. It comes down to the songs. Some songs lend themselves to a more stripped down production, some need an EDM dance groove. Our place in the music industry may be different if we just stuck to one genre, but that wouldn't have been our authentic selves. All of our songs, whether pop or dance or bluegrass, have folk at the foundation, which is why we are able to tour as a duo.
As a one-time couple off as well as on the stage, how did you ever manage to keep the music / performance side of your relationship still going? This really takes a lot of respect, caring and patience in my opinion.
Lisa: Very carefully. It took a whole lot of work during the transition, a lot of ups and downs, but we knew that it would be worth it in the end. After 10 years, we realized that we had a choice to either be a couple or keep creating music together. We knew that the musical part of our relationship was the strongest, and luckily, now we have an even stronger friendship than ever.
The Good in Goodbye found you both at what must have been a very strange time in your personal and professional lives. What did that album mean to you both?
Brenley: That was the most difficult album we've made to date because I think we censored ourselves. Things got so acrimonious at times before the breakup that it was hard to get on stage, but we eventually got passed that anger. When the time came to start writing again and get back in the studio, we didn't really want to go back to that darkness we felt. The relationship was fiery. It was too soon to relive it, so the songs we wrote for that record only held a fraction of the bigger picture that was going on, the depth of the turmoil.
Not to continue the more personal thread, but the coming album The Knight Sessions does feel like a very personal release with songs about the loss of a brother and legalizing gay marriage in the US. For awhile, it sadly seemed like tragedy hung over you both. How did you approach putting some of that into song and was it a catharsis of sorts to do so?
Lisa: Yes, tragedy has unfortunately become commonplace for both Brenley and I. Songwriting has always been part of our grieving process. We've developed this relationship between trauma and creativity and I think writing songs about these tragedies is how we heal, how we mourn and how we memorialize.
The album features 5 new tracks and 5 older songs rerecorded in what you said to be "Their truest form". What went into the decision to redo tunes from Year of the Horse?
Lisa: The 5 tracks that we rerecorded were from our 'Year Of The Horse' album. Redoing these tracks were really for our fans. Our fans had spoken, and although they loved the album, they really wanted to hear them in their truest form. They wanted to hear the songs recorded the way they were hearing them live. Stripped down. Acoustic. And we felt like those songs had important messages in them, that we wanted to make sure they weren't overlooked by being heavily produced. We do love both versions of these songs though.
The opening single is "We Are Famous", a title that can be interpreted in a few different ways but Brenley has said it stems somewhat from being able to "let it all go" when you get up on the stage. Can you elaborate on that?
Brenley: No matter how badly our day has been going, no matter if we had a huge blowout just before showtime, we have always been able to put it behind us the minute we walk out on stage. The show must go on. The chorus goes 'We are famous for living it up when we're breaking.' And it just about sums Lisa and I's relationship over the past 17 years.
This track has a pretty interesting Sam Smith connection, right? Can you share?
Brenley: We wrote this song on a writing trip in L.A. We were having a bit of a downer day, as our morning sessions were cancelled, so we were feeling a little discouraged when we started writing 'We Are Famous'. In the middle of writing that song, we heard voices outside the flat we were in. British accents. One of those voices was Sam Smith. We heard later that evening, that he had been standing, listening to us singing and writing for several minutes, and that he said that 'he was inspired' when he heard us writing. That was inspiration enough for us to keep plugging away at the song.
How do you feel the new songs will resonate with your audience?
Lisa: Well, we have been playing them for quite some time in Europe, and the reaction over there was amazing. It seems that the stripped down versions really resonated with them. If our Canadian fans react remotely like our German fans, we are in for a good ride!
I've read one review that said this was a return to your roots. Would you agree or, perhaps a better question is what do you feel your roots to be anyway?
Brenley: Funnily enough, we physically went back to our roots on our last UK tour in May. Both Lisa and I's history goes all the way back to the Isle Of Eigg. A tiny little island off Scotland. We went to graveyards and spoke with a local historian, and I managed to actually run into a relative whom I had never met, who was travelling from Canada, seeking his roots as well. Musically, our roots are probably folk. But more modern folk, as we tend to steer away from political and social activism themes.
The Blacksheep is an amazing venue, but very stripped down and intimate. What are your thoughts on performing in these types of settings as opposed to, say, a larger scale venue or festival?
Lisa: We are very much storytellers at our shows. More intimate venues make it a little easier to banter with the audience. It feels more like a living room conversation in venues like this. But we play the same show, no matter the size of venue. Treat all shows equally. The Blacksheep Inn is quite a special place. The people who go to shows there are avid music lovers. You can get that same energy from the audience there as you do with 5000 people at a festival. It radiates with good energy. And we feel that love every time we go there.
Recommended Articles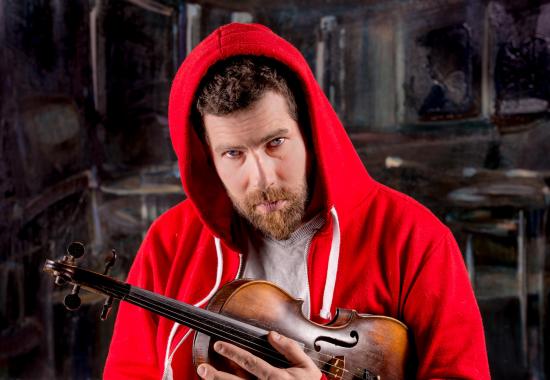 "If they wanted Sharon, Lois and Bram they would have asked for them," says fiddler Ashley MacIsaac who may have received a few raised eyebrows when it was announced that he'd be one of the featured performers at this year's Ottawa Children's Festival.
Read full story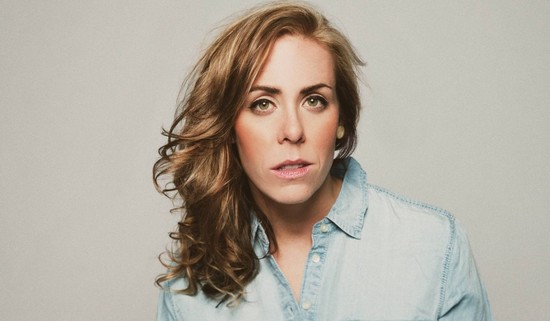 Photos by Jen Squires, supplied by NAC. One woman, one venue, both of them in a period of transitio...
Read full story
When it comes to summing up the popular festival she created 14-years ago, Elaina Martin likes to keep it simple: "It means community."
Read full story
Comments (0)
*Please take note that upon submitting your comment the team at OLM will need to verify it before it shows up below.