Q&A: Pokey LaFarge
Ottawa Life's Festival City Series is back! We'll provide a unique look at some of your favourite events.
We'll go beyond the music with artist interviews, volunteer profiles, concert reviews and spotlights on
the tastes, sights and sounds of the festival season.

Your city! Your festivals and events!
Like a good sunscreen, Ottawa Life has you covered.
---

Feature photo by Nate Burrell
POKEY LAFARGE
Bluesville Stage
Thu, July 6, 9:00 PM > 10:15 PM
The Counting Crows once sang of somebody who steps "out the front door like a ghost Into the fog where no one notices the contrast of white on white". Pokey LaFarge, set to the take the Bluesville Stage tomorrow at RBC Bluesfest, drifts within this type of imagery. He could be a man out of time caught between realities and waiting for the train to who knows where. Like that spirit in the mist he drifts in and out of view leaving just enough for you to know he was there before returning to a separate haze he calls the manic revelation, the state where artists create. It's also the title of his recent release, perhaps his most confrontational to date.
"I got to the point in writing these songs where I felt like a house on fire that just kept burning. This album is about confronting yourself. It's about confronting your city, its relation with the world, and all its people," says LaFarge.
You could easily envision him sitting on a creeky crate or inside a rickety boxcar leaving the Dustbowl while plucking away at a banjo. That said, while his songs are rooted deep in the Earth of American music's past they are dipped in modern ink. Think of red Bic scrawling along the creases of some old placement, modern markings with the impression of another when...another where.
---
Ottawa Life: You found your appreciation for the roaming vagabond tales of Kerouac or dust-bowl drifting of Steinbeck at a young age. Roots music, of course, walks hand in hand with these influences. What do you find was most awakened in you in these novels and how did it shape your own music later on?
It awakened my curiosity to explore my own country, and the world. My music is shaped by everything I experience, so naturally I'm influenced by the things I see in the large amount of traveling I do.
You grew up in the 90s post-grunge era for music. Considering how your tunes tend to hearken back to the 20's, how did you get exposed to this music so far removed from the current American mainstream?
I've found that the best art is usually on the underground. I prefer to 'discover' something as opposed to being told or exposed to it.
As though following the footsteps of Jack or Guthrie, you hitched out West after high school. This was, what, just before pre-911 America? Not taking the more traditional path, so to speak, of heading to University after graduation what would you say you most learned from a life on the road education?
Beyond the dorms, and job offices, there is the kind of life I wanted to discover: it's on the road, in the streets, and in between the seams of society.
What kept you motivated while you were out traveling and busking in those early days of your career?
New places, new people, new experiences every day will keep you mighty interested in more, yet satisfied at the same time. Motivation was never an issue in my younger days.
As a musician, have you found touring to be an extension of that experience or do you, these days, long for your days off the road as so much travel is part of the gig?
Both.
"Goodbye, Barcelona" seems to be an encapsulation of your traveling life. Would you agree and what does this song mean to you when you perform it now?
Means close to what you say it is. For the new record I wrote a song about Wellington, New Zealand. I write about my favorite places.
Even before you own American discovery journey you were interested in the history of your homeland. What had you looking back while moving forward?
The connection between the generations is our history. We live it each day. Our present is our soon to be history. It's knowledge.
What do you feel has changed the most in regards to the American way of life since you first set out on the road in back in 2001?
Hard to know. Hard to comment on what we don't know. I'm pretty much in between the real world and my own world.
You've said you wouldn't be here if it wasn't for Jack White. Can you elaborate a bit on what you feel he most did for your career?
He discovered me!
Your song "Riot In The Streets" on the new album or, say, the amazing documentary I Am Not Your Negro seems to pose the questions about how far, really, we've culturally advance. There do seem to be direct parallels. What were your inspirations for this track and what kind of dialogue did you hope it would evoke in those who heard it?
The two sides so firmly entrenched leave no room for debate. Most people are in the middle. Life itself is not black and white, it's grey. I can't speak from the point of a person of color or a cop.
I think it's fair to say that this is a very confrontational, in your face albums. It asks the listener to look inward while, at the same time, questions where they live and how they are connected to the world. You've been called a narrator of the messy, unkempt American experience. What are your thoughts on how things have unfolded after the election?
I guess on one side I'm surprised that so many are surprised. The country is a mess. Has been for a while. America doesn't know what it is. It's still trying to figure it out.
"Silent Movie" seems to be a sort of escapist song, like you can just shut things out, at least for a little while, and take a break. How are some of the ways you personally put the world on hold for awhile?
Baseball.
Though I wouldn't want to strictly label your music as Americana, there are certainly those influences of the style homegrown there. How have you found audiences in other countries like here in Canada have related to your music?
Actually yes, we do better in some places in Europe, Australia, and New Zealand than we do in the states.
We've seen elements of roots, folk and bluegrass merge with rock and pop vibes recently in Mumford and Sons and the Averett Brothers and this sound has become exceptionally popular. Why do you think this is catching on now?
Well, I would say most 'roots' acts would take exception to Mumford and Sons and Avett Bros. being considered 'roots', when they are far more pop. That's like calling The Police rocksteady. However, there is a more rootsy infrastructure to the poppier, roots bands, and it runs deep. Again, there is always so much more on the underground. I think part of it is due to the fact that there's more exposure to every kind of music out there. You can literally do anything you want to these days and find an audience. I do also think that it is part of a deeper cultural shift in my generation. They're becoming more interested in "classic types of thing". Beer, clothing, home restoration, and more, they are all finding resurgence along with the music. The connection is always deeper.
You've stayed pretty true to the roots of your music. Has there ever been an inclination to shift directions as you watch bands like these break more into the mainstream?
Well, I would certainly say that I have changed directions with his new record, however, I have no interest in shifting directions for grasping more of the mainstream.
Manic Revelations does have a lot of up-tempo cuts on it. Was that planned out or just sort of happened as the happened naturally evolved?
Just write what comes to me. I'm certainly no stranger to upbeat material. The motivation behind this album was creating more space for my writing, to move people emotionally, while still being able to make music that moves people rhythmically.
While there is an essence of timelessness in this music, outside of your songs, who else in these modern times would you say is best capturing the American identity?
The Growlers, Divino Niño, Beck, Jack White, Dan Auerbach, Jenny Lewis, and so much more.
Recommended Articles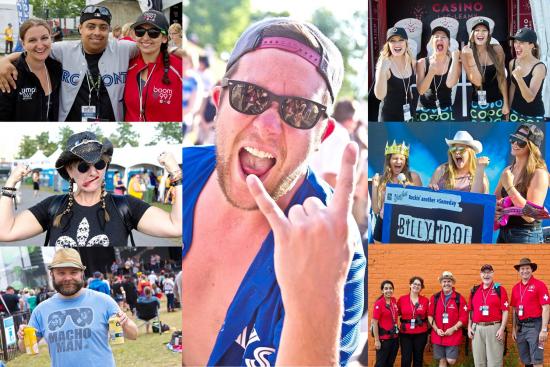 A guide of some advice and tips to make sure you have the most rockin' time ever!
Read full story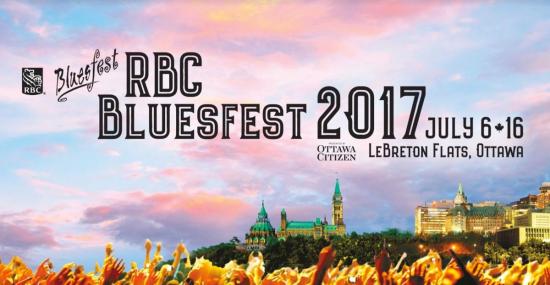 RBC Bluesfest will get its first dance with Mary Jane when the long rumoured Tom Petty & the Heartbreakers finally make their festival debut this summer as part of what Dan Aykroyd is calling "a world-class lineup".
Read full story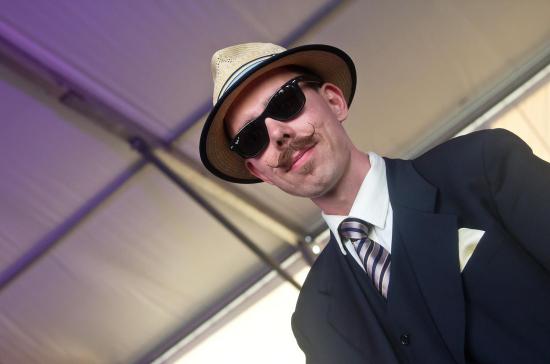 You may have heard, narrated in the soothing voice of one Sir David Attenborough, that one of the rarest cats out there is the snow leopard. We here in Ottawa, however, know that the Festival Bobcat can be just as elusive.
Read full story
Comments (0)
*Please take note that upon submitting your comment the team at OLM will need to verify it before it shows up below.