Film
Q+A with Co-Head of TIFF, Cameron Bailey
Q+A with Co-Head of TIFF, Cameron Bailey
Photo credit: TIFF
---
The Toronto International Film Festival is just around the corner as it starts next Thursday, September 5th. Once again, Ottawa Life Magazine will be front and centre, bringing you coverage from the festival as we look forward to reviewing the movies that are expected to make waves this upcoming awards season. For over 40 years, TIFF has been in existence and it has grown to become one of the most important film festivals in the world.
A-list celebrities like Eddie Murphy, Matt Damon, Kerry Washington and Meryl Streep are expected to be at this year's festival with their most recent films. TIFF has something for everyone. Whether you want to see the newest releases, get a glimpse of your favourite star and don't get me started on the parties.
Continuing with a wonderful tradition, we recently spoke with the Artistic Director and Co-Head of TIFF, Cameron Bailey. As someone who has gone to festival for many years I probably get as excited to cross paths with him and someone from his programming team as I would Natalie Portman, after all they are the ones that bring the films to the festival.
Thanks so much for taking the time. What are you most excited for people to see at this year's festival?
It's really hard to pick an individual film. I'm excited for the festival to open with the Robbie Robertson documentary 'Once Were Brothers' and 'Song of Names'. The new Francois Girard is an exciting one for us as well. It's another music film but it's in the line of 'Red Violin' but a different story.
I think our audiences are going to really love some of the big films coming from south of the border like 'Joker', 'Hustlers' and 'Ford v. Ferrari'. Our closing night gala with 'Radioactive' is one I think audiences are going to respond to, as well as 'The Personal History of David Copperfield' by Armando Iannucci which is a really fresh take on the Dickens novel. There is a lot to discover here this year.
I remember last year that two of the most anticipated films at the Festival were 'First Man' and 'A Star is Born' and then 'Green Book' just wowed audiences and won the People's Choice Award. Is it too early to pick 'The Green Book Sleeper'?
(Laughing) Yes, it definitely is too early to pick it Keith. I think we need to wait for the audience to choose it. It's so hard to know even based on our own reaction how the audience in Toronto is going to respond and that's part of the excitement. Sometimes we are surprised and other times there are films the audiences react to exactly how we thought they would, but many times audiences embrace films in different ways. While audiences loved 'First Man' and 'A Star is Born', there was just something special, something extra with "Green Book' that they responded to and that's why it went on to win the People's Choice Award and then, of course, the Oscar (Best Picture).
(Editors Note: Films that win the People's Choice Award usually go on to have great success at the Academy Awards)
Anybody who knows me knows that September is my favourite time of the year and one of the main reasons is TIFF. Anyone you talk to always has great things to say about TIFF. What is it that makes the Toronto International Film Festival one of the best ones going?
Thank you for that. That's very kind of you to say. We started as a public festival, as an audience festival and that has always been a unique characteristic that really defines us. We have the film industry here, we have buying and selling of movies here, we have a lot of journalists covering the festival, but it all starts with how the audience responds to those films. It determines so much about how everyone else will respond. People come from across the world, from 75 different counties to see how the Toronto audience responds to the films and that remains the distinguishing factor of our festival. We are glad that our audience has supported us over all of these years.
Is there anything new this year other than the films?
One of the new big events is a tribute gala which is a fundraiser for TIFF's philanthropic activities year-round. That's going to be on the first Monday of the festival.
One of the things I have always appreciated is how well organized TIFF is. From scheduling hundreds of movies to ensuring all the guests are where they need to be. What are the challenges to pulling off a festival like this?
There are many levels to it but I think most of it boils down to the volume of films, of people and just the brevity of time. We are selecting from over 6000 feature films over the course of just a few months. The programming team and submission team is making sure they all come in and are screened when they need to be and are processed, assessed and dealt with. Once the films are selected, many different teams are working to make sure the festival comes of smoothly. There is a whole team in our communications department that makes sure the interviews, including our conversation, are organized properly. Teams working on the visitor experience for our audience. All of them are working with at a lot of stuff coming at them in a short time and people learn how to deal with that and we put some good processes in place over the years and we try to hire the very best that we can.
This is your first year as the new Co-Head of TIFF. Although, with all due respect you were already in that position because of the great relationship you had with Piers (Handling). This is your first year without Piers.
Piers hired me a million years ago and I worked along side of him for many many years and I learned a lot from him. I am going to try to put all of that info effect this year. I have his wisdom with me and I have spent a lot of time talking with him about some of the tough decisions that you have to make in the job and he has helped me so much there and now we have the opportunity to build a new team with Joanna Vicente as Co-Head and the two of us are putting some new teams in place that will carry TIFF forward building on what Piers and Michelle Maheux were able to deliver and the legacy that they built.
I want to hit with you some rapid-fire questions.
(Laughing) Uh oh. Ok.
I know this is going to be tough but I want to hear your answer, your favourite movie of all time.
Ok I have to be fast and not think to much…Alfred Hitchock's Vertigo.
What was your top TIFF moment? I would think bringing the films in from Lagos, Nigeria?
Two things. Going way back, launching the Planet Africa section in 1995 which ran for a decade here at the festival. The launch of the Platform section 5 years ago. That was something I had worked on with Piers and my colleague Kerri Craddock on for years. That kind of space that we have carved out for truly independent cinema from around the world is something that is really important to me.
You've interviewed basically everybody. You probably have Lady Gaga coming over for dinner. When is the last time you got star struck?
It's been a while I would say. You work with directors and actors and it's a professional experience; it's not really about being a fan but I will say that when Piers brought Jean Luc Godard to the festival quite a while ago and he's somebody whose work I had studied and a big part of the reason why I am in film. When I saw his film 'Breathless' and 60's films as a student that really changed my perspective a lot and to meet him was amazing.
Lastly, here is an opportunity for you to speak to your audience. A lot of people from Ottawa make the short trip to Toronto, why should they come to TIFF this year?
It's a great experience. It is one of the most remarkable cultural experiences you will have and it's just a few hours from your door in Ottawa. Get on the train, get in your car, whatever way you need to come. Films that you won't ever have another chance to see as many of the films we show don't come back to theatres so take the opportunity to really expand your mind, your heart, your soul by seeing something that is going to move you and that you may never have another chance to see. We are fortunate that we are able to bring these films to Toronto and I think if you live within striking distance of Toronto, you should really take that opportunity if you possibly can.
Thank you so much for your time and everything TIFF does year round, as a cinephile I really appreciate it.
Thanks for your support Keith!
Recommended Articles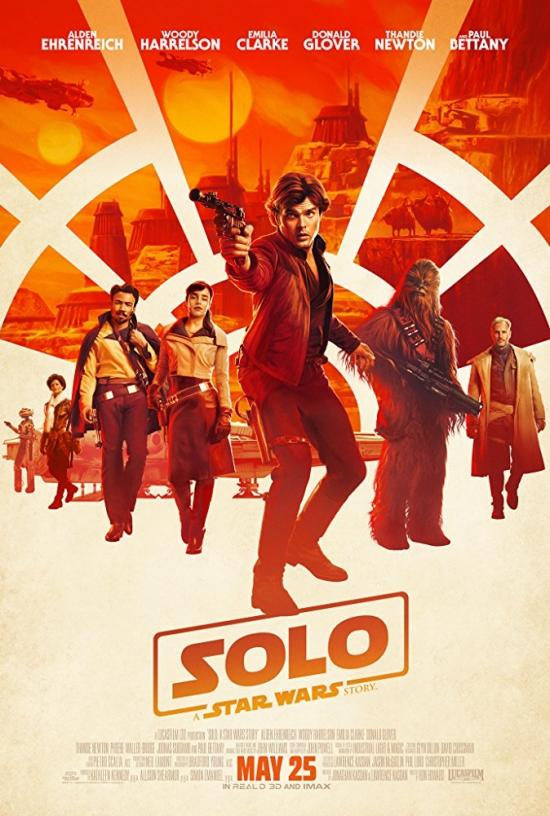 During an adventure into a dark criminal underworld, Han Solo meets his future copilot Chewbacca and encounters Lando Calrissian years before joining the Rebellion.
Read full story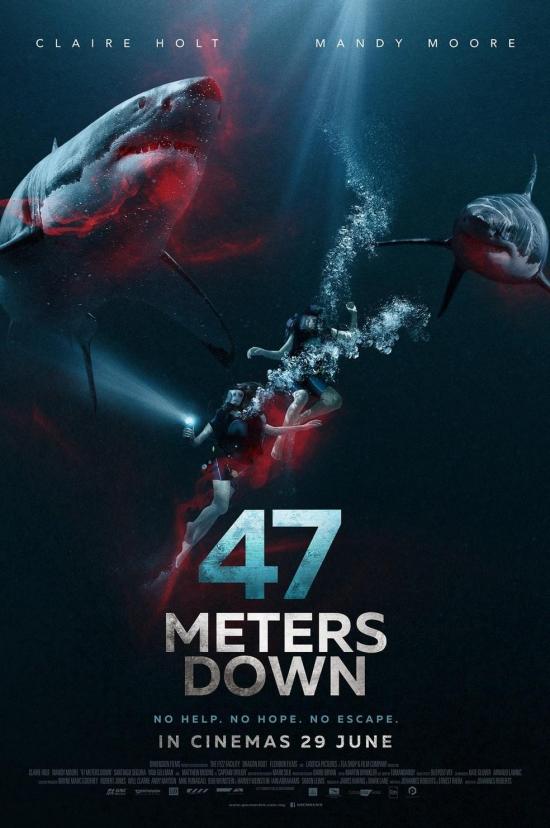 Two sisters vacationing in Mexico are trapped in a shark cage at the bottom of the ocean. With less than an hour of oxygen left and great white sharks circling nearby, they must fight to survive.
Read full story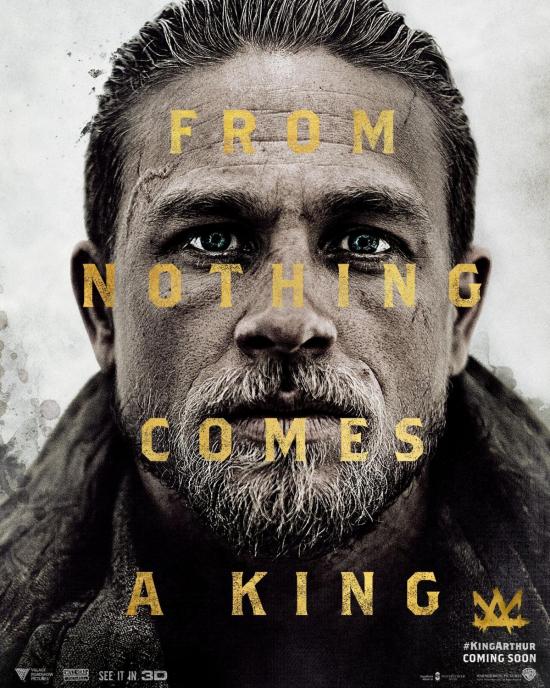 Robbed of his birthright, Arthur comes up the hard way in the back alleys of the city. But once he pulls the sword from the stone, he is forced to acknowledge his true legacy - whether he likes it or not.
Read full story
Comments (0)
*Please take note that upon submitting your comment the team at OLM will need to verify it before it shows up below.