Q+A with Mani Nasry, Director and Star of "We"
I am always amazed and impressed with the level of film talent we have here in Canada. There seems to be an abundance of people with stories to tell here and we can add Mani Nasry to that list. His film 'We' is being released this weekend. This film has been a journey for Mr. Nasry and he has not only seen his film through to completion but it is also being distributed across Canada.
We recently had the chance to speak to him about this project.
OLM: What was the inspiration for the film?
Mani Nasry: What inspired to tell the story was the beautiful aspects of Canada and all that surround us. Canada as a character in the film, how we all come together in peace, beauty and harmony. We wanted to capture the beauty of diversity. To put people of different ethnic groups in leading roles, as diversity is limited on the big screen. This idea was conceptualized in 2012, things are getting better but there is a lot work to do to get the voices of different nations heard and to put them on bright light on Canadian Screens.
We first looked at Richard Linklater's work because my family and friends related to his stories, to his content. I was thinking about what it took to do a film without a heavy budget and make up, stunts and wardrobe. Boyhood had a lot to do with this story, it subconsciously affected me to create life on story and let the character grow a little on screen.
How long did it take to make it?
The film took over 5 years to bring to life. Casting took sometime because we didn't just want cast anyone and it very limited to cast people of different nations and ethnical backgrounds. Budget restraints had pushed to many years. Also we had to capture the different seasons and let the character grown on screen. Had to make sure the team was available at the same time.
What were the challenges?
We originally had 200 pages and had 32 ACTRA Union actors on board. It was an undertaking that has never been taken before with $0 dollars, all cast and crew deferred their payment. The challenging aspect to ask people to come or work for years or months without pay, on a volunteer base. Plus working UNIONS ACTRA, DGC and meeting regulations.
The challenges started from trying to cast the film, there ACTRA Regulations, to the city of Toronto regulations, and transportation situations, to cameras going down and pixel missing when we filmed. We had to fight the light going out and we sometimes shot 3-4 locations in one day. In Canada, you can't just pick up a camera and shoot, you need permits, there are rules and safety precautions.
While we were driving to the beautiful Tobermory, our van went down the ditch and couldn't get back up. We had over a dozen people on snowmobiles come out of nowhere and rescue us. There had to be an invisible power helping us through. I don't think it was us. We taught we where done with filming that day but kept going through all the obstacles confronting us. It took 5 hours to drive up north and by the time we got to the location we lost light because as you know during the winter season in Canada, the city shuts down light at 5ish. We went back the next day to shoot again, exhaustion. The next day police came over and said we had to stop shooting off the road and go to a safer place, thank God for Canadian Police. They were kind not to give us a ticket. I love Canada. They didn't ask for any money either which they could have should we have filmed in another country.
What do you want people to take from it?
Would love to see people connect and understand that we are all suffering one away, another and be concisely aware of one another.
The purpose of making the film was to avoid passing a judgement of the outside and getting outdoors into nature. Our character Ethan is chasing life, the present moment, chasing love and trying to understand himself and those around him. He enjoys life, the present moment and is looking to see the beauty around us without passing judgement on exterior.
Many of us are discontent; we are not really living now. The film was to distinguish the spiritual and material force. We wanted to cut lines that are being crossed. We wanted to bring people to unification to stop judging people on the outside, to look on the inside because we are all alike and connected, of the same nature.
What filmmakers inspired you?
The filmmaker that inspired was Richard Linklater and Woody Allen. I felt they focused on characters and kept the films on the nature of humanity.
What's the something about the process that surprised you?
Didn't know it would take that long to make the film. The trailer too months to make, including title designs and poster. I learned everything has to work together.
It was also surprising to win best feature film and best actor in leading role, didn't expect that to happen, had tears in my eyes to finally make it through.
All the best with the film
Thanks.
Recommended Articles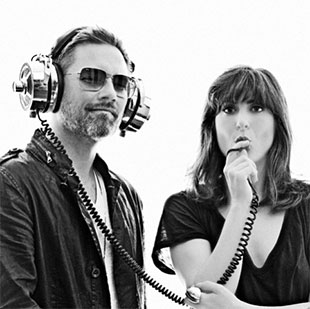 Get up on your feet and move to the beat! I won't have to make you because Leisure Cruise will. Th...
Read full story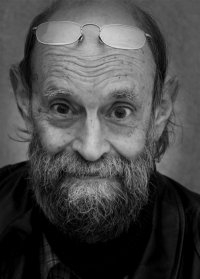 The expatriate American actor Ted Rusoff was born in Winnipeg in 1939, the son of screenwriter Lou R...
Read full story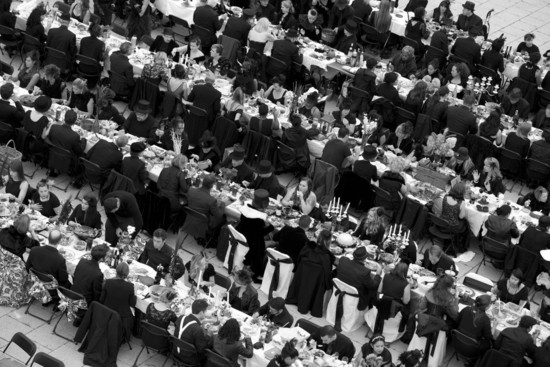 The countdown is on to wear your best dark frock for Harvest Noir and take part in the annual pop-up...
Read full story
Comments (0)
*Please take note that upon submitting your comment the team at OLM will need to verify it before it shows up below.