Business
Reetu Gupta — A woman of consequence
Reetu Gupta — A woman of consequence
Above: Reeta Gupta is the Ambassadress of The Gupta Group. (PHOTO: Katherine Holland)
---
Reetu Gupta has got it going. I sat down to interview her at the classy and contemporary restaurant Día, located on the second floor of her latest venture, Canopy by Hilton Hotel at 387 Bloor Street East, steps from Yorkville in Toronto. This boutique lifestyle hotel is yet another success story for Reetu, The Gupta Group, and Easton's Group of Hotels. That Reetu and her team managed to get the project built despite the spread of COVID, and all the things that followed the global pandemic, is a story in and of itself.
Reetu is very self-effacing for a person who is one of Canada's top businesspeople. She is the recipient of numerous awards, including Canada's Most Powerful Women: Top 100, BMO Entrepreneur Award presented by the Women's Executive Network (WXN) 2010 and 2020; Excellence in Real Estate and Hospitality Award, Impact; Events Corporation (IMEC) in 2019; Female Entrepreneur of the Year Award, Indo-Canada Chamber of Commerce (ICCC) in 2019; Rising Star Award, Pink Attitude in 2018; Business Executive of the Year Award, Anokhi Media in 2018; Canada's Top 40 Under 40 Award, Caldwell Partners and MNP in November 2017. "These awards to me are an honour, and more importantly, serve as a responsibility for me. A responsibility to now uplift others, as I have been uplifted, to support others and pave the path so others can achieve their dreams," said Reetu.
Reetu is quick-witted, intelligent, charismatic, serious, straightforward, friendly, and has a charming and disarming self-deprecating sense of humour. Her sense of style has obviously rubbed off on the hotels and properties she manages, including Canopy by Hilton Toronto Yorkville. Her influence can be seen in its stylish contemporary fashion, art displays, welcoming aura, and friendly staff. The hotel's decor perfectly complements its architectural design with modern-art-inspired murals and soft earth-tone colours that enhance the spacious, modern, yet relaxed atmosphere. The hotel has contemporary and modern rooms, a pool, a cafe, a wellness centre with state-of-the-art athletics equipment, yoga and fitness rooms, over 3,400 square feet of glass-enclosed meeting spaces for businesses or conferences, and a cafe and a posh restaurant.
As the 30th property for the Gupta Group, Canopy by Hilton Toronto Yorkville is a significant achievement given that it was built during and despite a global pandemic. Reetu managed to keep her team members and contractors working and safe while having the vision to look beyond COVID to what's next. This is more impressive given that most major hotels closed or dramatically scaled back all operations during the pandemic. The hotel's soft opening in mid-February brought a jump to the city's business confidence and showcased a classy new joint in Toronto's popular Yorkville neighbourhood. When I ask her what she would say is the key ingredient to her success in the very competitive hotel market, she doesn't hesitate. She credits the contractors and workers who built the hotel and the 'incredible team members at the company' for the success. She adds, "I've succeeded because I have learned so much from people I have worked with over these past few years. I always believe that anyone I work with may have something to teach me or something that I can learn from."
When I ask Reetu about her job title, Ambassadress, she says she always admired the idea that ambassadors are tasked with putting forward the best representation of their country. "Their role is part service, part business, part diplomacy, and part hospitality." The idea of applying that title to her role in business appealed to her because of what it represents, "of course, Ambassadress—not Ambassador," she says with a smile and a chuckle.
Reetu has been representing The Gupta Group ownership interests and diversifying the company's portfolios with greater emphasis on philanthropic work, mentorship, and women empowerment for over a decade. But any idea that she just fell into the role or was given it would be a mistake. She grew up during a time when her father, Steve Gupta, the founder and executive chairman of Gupta Group and Easton's Group, was in the early stages of building a family business. In 1978 he purchased a car and truck stop, Easton's Service Centre in Port Hope, Ontario. Reetu says, "Growing up, and still today, I have great admiration for my Dad, his work ethic, and attention to detail. I am what I am today because of both of my parents!"
"I worked summers as a child at the office, doing everything from answering phones to rent rolls and dealing with customers—you know, all kinds of administrative things—in accounts, in the office, small administrative jobs, anything really to help," Gupta says she watched and worked hard and just learned her way up. "I loved working and learning and just the fast pace of things--the energy in the business. I found it fun and challenging. Our team is our extended family; they were (and are) the people who keep our business running. I have tried to incorporate the feeling of family into our organization, so everyone from team members, to clients, and guests, feels the Gupta Family energy. The most important thing for me is that our team is happy and loved," says Reetu. "Because of our team, we have a business!"
As she got older, she worked in accounts payable, receivables, performed rent rolls, and other duties at the head office. She trained at the front desk and shadowed GMs to learn the operations of hotels. After completing her BBA from the University of Toronto in 2005, she returned to the family business and spearheaded the opening and marketing efforts of two new hotels and banquet halls. She became director of sales and marketing, and over several years, she gained experience in distinct roles, including executive director, vice president of sales, marketing, and strategic development. Along the way, she earned an MBA from the Schulich School of Business.
Then, in 2012 she made a significant impact in the company by launching The Gupta Group (the parent company of Easton's Group of Hotels), moving it more aggressively into the competitive residential real estate market. In 2014, as the chief operating officer, she launched Gupta Group Mining. During this same period, she was the key driver behind the company's King Blue Condos in downtown Toronto. By 2018 Reetu successfully had grown The Gupta Group companies to over $1 billion in assets. In 2018 she was named president and CEO.
In September 2021, she took on the new role of Ambassadress as part of her work to diversify the portfolio of Canada's largest private hotel development corporation. The Gupta Group remains the parent company for the Gupta family's global investment portfolio, including The Easton's Group of Hotels, Gupta Group Mining, Gupta Group Developments, Rogue Insight Capital, and more.
The Easton's Group of Hotels is one of Canada's largest private hotel developers. Under Reetu's leadership, it has grown into a major force in the hospitality and service industry across Ontario. Easton's flagship hotel properties include renowned brands such as Hilton, Marriott, and Holiday Inn in diverse locations, including downtown Toronto, Sudbury, Thunder Bay, and Montréal. Reetu's determination, business acumen, and smarts were really tested during COVID. While most hotels closed their doors during the two-year pandemic, Reetu ramped up and added two new hotels to their portfolio. She was able to keep 80 percent of the properties she managed open and, most importantly, kept thousands of people employed during the most difficult periods of the COVID pandemic.
Reetu and her brother, Suraj Gupta, launched Rogue Insight Capital, where Suraj is the president and CEO. It is a venture capital and private equity firm. ​​The firm's primary mandates include investing in female, immigrant, and visible minority founders and companies that are making a social impact on their community. Reetu says that she and her brother have always been passionate about philanthropy. Our parents raised us with the notion of giving back, says Reetu, who credits her mother and father with instilling those values in her and Suraj. She says that mentorship and empowerment for women are important areas where she believes she can contribute, and her role as Ambassadress allows her "to further this passion and continue to create positive change and impact across the globe."
During COVID, Reetu launched the Project Kindness campaign. Her aim was simple: to spread kindness and love as people struggled with the impact of the COVID-19 pandemic. The drive took an organic and community-based approach to corporate and social responsibility and the Project Kindness campaign made meaningful, targeted donations to multiple local organizations that included; providing blankets, towels, and toiletries to shelters; food and snack boxes to emergency services; COVID masks to multiple hospitals, service providers, and agencies; meals for students at Humber College; food for Second Harvest and food donations for Martha's Table in Kingston; furniture to Habitat for Humanity, and many others.
Reetu also re-launched The Gupta Family Foundation during COVID with a new mandate to focus on education and empowerment internationally. The Foundation has built solar-powered schools in the Bidibidi Refugee Settlement in northwestern Uganda, donated 400 android tablets to Cornerstone Jamaica to help children in rural areas access educational resources, and provided over 1,000 oxygen tanks and 300 oxygen concentrators to India in May 2021 when that country was at the height of its most devastating wave of COVID-19.
Despite her impressive academic business credentials, business success, and continued rise as a leader in the business world, Reetu Gupta is uniquely humble. She credits her parents for her business savvy and outlook on life and business. "My dad taught me tenacity—not to give up, to persevere, and my mom taught me some great lessons about confidence when dealing with things in business and …in life. I think the combination of these things plays a huge factor in how I approach things. My parents believed in their dreams and made things happen. A lot of that approach to life rubbed off on me, and I believe that anything is possible."
Reetu Gupta's natural leadership abilities, entrepreneurial spirit, commitment to excellence, and desire to make a positive change in the world while ensuring her team and employees are treated respectfully make her one of Canada's most impressive business leaders. She continues to lead The Easton's Group of Hotels expansion to new prime locations with diverse premium quality offerings and superb service for the demanding business and leisure travellers. Who knows what's next for her, but many will be watching as she continues her remarkable journey in life and in the global business community.
Recommended Articles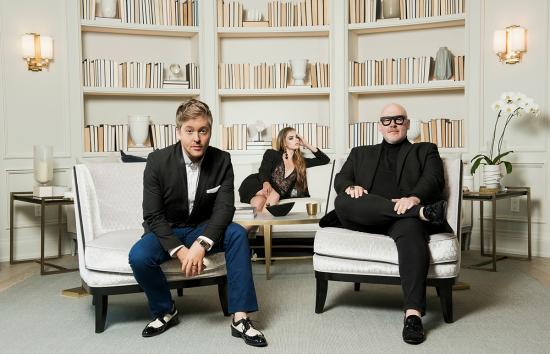 How the events and marketing agency is bringing luxury to Ottawa
Read full story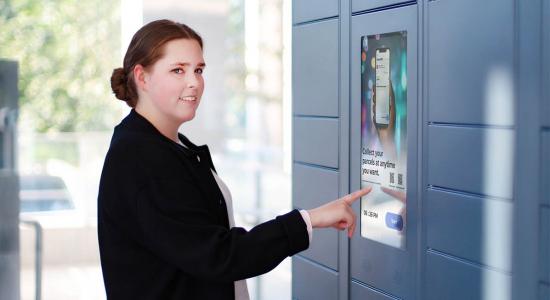 As package volumes continue to drastically increase, many buildings are unprepared to manage the influx of deliveries.
Read full story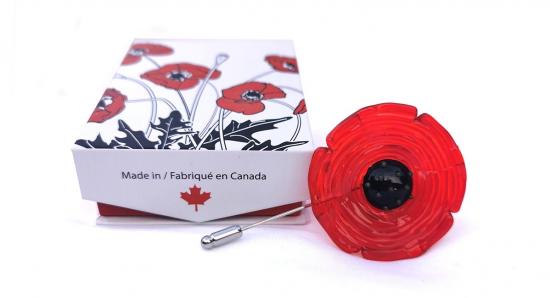 The remembrance continues all year with Royal Canadian Legion glass poppies.
Read full story
Comments (0)
*Please take note that upon submitting your comment the team at OLM will need to verify it before it shows up below.