Food & Wine
Restauranteur & philanthropist Chef Joe Thottungal has a new cookbook!
Restauranteur & philanthropist Chef Joe Thottungal has a new cookbook!
ABOVE: Chef Joe's new cookbook focuses on dishes from his Southern Indian homeland with 85 recipes that cover meat, vegetable, and fish dishes.
---
If you live in Ottawa and love Indian food, you know Coconut Lagoon and Thali. The restaurants are renowned for their modern settings featuring sommeliers, cocktails, mocktails, craft beer, and of course, delicious traditional Indian food.
Even if you haven't visited either of the award-winning restaurants, chances are you've heard of owner and head Chef Joe Thottungal.
Thottungal, or Chef Joe as he is affectionately known, received the Order of Ottawa in 2021 for his charitable work at Food for Thought. The charity focuses on delivering delicious and nutritious home-cooked meals to residents facing food insecurity.
The ambitious project began when Chef Joe returned from a trip overseas at the beginning of the pandemic. He had more food in his freezer than he knew what to do with and started cooking to fight hunger in the city. In 2020 alone, Food for Thought served over 200,000 meals to people in need in Ottawa. The charity now serves, on average, 1000 people per day.
ABOVE: Chef Joe Thottungal.(Photo: Christian Lalonde)
When Chef Joe isn't running his two restaurants or doing philanthropic work, he is talking about nutrition and sharing his cooking skills. In 2019, Chef Joe released his first cookbook, Coconut Lagoon, which was a big hit. His second book, My Thali, was published in early March. We caught up with Ottawa's favourite chef and philanthropists to chat about the new cookbook.
First off, we wanted to know what a thali is? Chef Joe describes it as an Indian way of serving food. Instead of one big individual plate, a thali consists of several smaller dishes and condiments served together, usually on a round tray. "My Thali is more reflective of how Indian cooking is done at home, with portions of meat stretched out with curries and combined with more vegetables. The meal is served in a communal setting and consumed by the whole family."
Chef Joe says that the recipes in My Thali can all be prepared as small parts of a larger platter, but they also make delicious stand-alone dishes that are all healthy and nutritious. Each recipe contains ingredients that can be easily found at local grocery stores, making them accessible and easy for the home cook to try.
It hasn't always been this way. When Chef Joe first came to Canada, it wasn't easy to get specific ingredients, but now he says that even harder-to-find regional Indian ingredients, like coconut vinegar, are available in Ottawa, even at stores like Walmart.
Chef Joe jokes that our concept of Indian cuisine is manufactured around dishes like butter chicken which was purposely developed for Western taste buds and lacks key elements that make Indian cooking so delicious—like spice—and instead focuses on sweet and creamy. He spoke about regional variations in Indian cuisine that many North Americans aren't aware of.
A mere 50 kilometers can cause a profound change in Indian cuisine due to regional differences in ingredients. For example, in his home region of Kerala, coconuts and fish are mainstays in many dishes, but inland, things are very different because of climate conditions. There, creams and butter are used instead of coconut, and the cuisine is heavier on lamb and chicken.
While Indian food is known for its spices, it is also regionally affected. For example, mustard seed is used instead of cumin in some regions. Northern regions of India are also more influenced by neighbouring countries like Afghanistan, where oven styles are different and dishes like kebabs cooked on open flame are more common.
Chef Joe's new cookbook focuses on dishes from his Southern Indian homeland with 85 recipes that cover meat, vegetable, and fish dishes. Not only does the cookbook have tasty recipes, but it also has recommendations for creating "feasts on a plate" to build the most delicious thali platter. For Indian food enthusiasts with a family member with a conservative palate, he recommends preparing the Duck Biryani or the Dal Makhani, which he guarantees will convert any Indian food skeptic.
My Thali is available on Amazon, where you can also purchase a copy of his Coconut Lagoon cookbook.
When he's not helping to feed the hungry or running his restaurants, Chef Joe takes adventurous foodies on culinary tours of India. These tours include taking participants to his parents' home and special regional spots. He explains that one of the benefits of his tour is he can give both an Indian and a Canadian perspective on how things are done and jokes that rubber trees and maple trees have more in common than either Indians or Canadians think.
Check out Chef Joe's new cookbook, and maybe one day soon, you will be accompanying him on a food tour of India!
For more information, visit the Food for Thought website, www.foodforthought.cafe/shop
Recommended Articles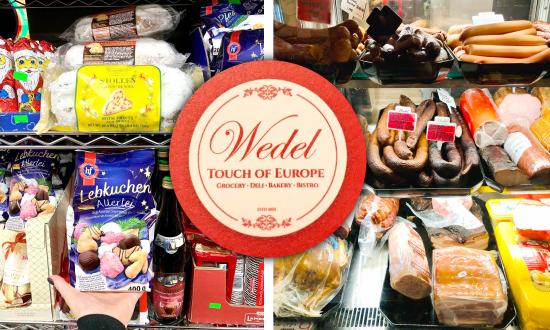 Ottawa is lucky to have several great European food stores, and one of my favourites is Wedel, with two locations, in the ByWard Market, and Westboro.
Read full story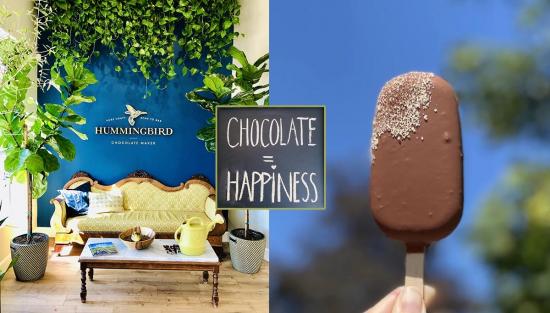 They say that money can't buy happiness. However, it can definitely buy chocolate, which will put a smile on your face!
Read full story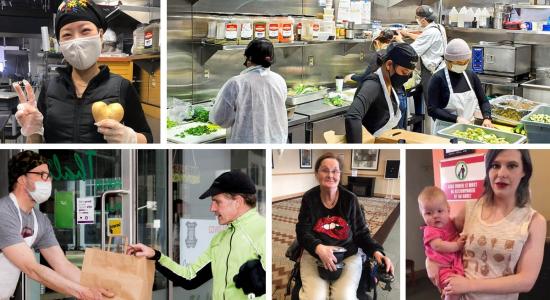 When you buy yourself a meal from the Food For Thought kitchen, your purchase buys the same meal for someone struggling with food insecurity.
Read full story
Comments (0)
*Please take note that upon submitting your comment the team at OLM will need to verify it before it shows up below.