Arts & Events
Ria Mae Remains Grounded Through An Unreal Year and a Half
Ria Mae Remains Grounded Through An Unreal Year and a Half
"It has been an unreal year and a half," says Ria Mae looking back on a climb that has seen the Halifax singer-songwriter swept up in a whirlwind that often leaves her wondering what time zone she's in.  The momentum isn't slowing either.
For somebody who used to sit alone in her bedroom penning songs hardly anybody would hear, seeing her videos passing two million views on places like Spotify most seem pretty surreal. Though she admits to still being quite shy, Mae has begun to find a certain comfort in the growing fame and hasn't let it change her. Mainly, she says, because she's constantly changing herself.
"I get bored very easily," says Mae adding that she's often looking for new challenges. She's currently teaching herself how to play piano, for example, just as she once self-taught herself on guitar. It was just time to try a new instrument.
Since being nominated for Songwriter of the Year at the 2015 East Coast Music Awards, being called the "Next Big Thing" by CBC Music and seeing her song "Clothes Off" become a Juno nominated hit, she's dropped her second album and made a few life shifts. The tour for her self-titled release, produced by Nova Scotia hip hop musician Classified, has seen her sharing the stage with Buck 65, Elle King and Xavier Rudd and, in between it all, a move to another city. Though still keeping ties to Halifax, Mae has been finding inspiration in Montreal.
"For a long time I could only write in Halifax and lately all of my writing happens in Montreal so that's why I'm in Montreal... following inspiration," she tells Ottawa Life.
Earlier this year the video for her single "Gold" was cited as a rare example of a positive lesbian relationship, something that Mae is proud of being out in the . To her, she's just happy to be able to represent gay people in some way while remaining true to herself.
Her life may be in a rapid state of acceleration but Mae remains exceptionally grounded despite it all. She'll make a stop at the National Arts Centre on Saturday, October 15. We had a chance to chat with the musician about her move to Montreal, her thoughts on her rising popularity and what her collaboration with Classified has meant to her.

Ottawa Life: How do you find growing up in Halifax influenced your music career?
Ria Mae: Halifax is a small city but it has an established music industry, and live music is a big part of the culture in the Maritimes. It was definitely harder to find a label and manager there, but on the positive side, it gave me lots of opportunity to grow as a performer. I think some artists who come up in bigger cities can get lost in the scenes there, but I was able to grow a fan base in Halifax and really understand the progress I was making, which kept me motivated to keep going.
Your musical influences are pretty diverse, like you take snippets from multiple genres and musicians that flow into your own style. Would you say that is accurate?
I'd agree with this. I've always loved studying many different genres of music. I really love taking ideas and tricks from different genres and presenting them to people who listen to my type of music.
For somebody who started out locked away in your bedroom writing songs you thought people may never hear, what was it like actually recording your songs for your first album?
Even when I was alone making music in my bedroom, I always imagined I was doing better than I was. I imagined recording with bigger producers and playing for larger audiences. When the time came that these things came true, it already sort of seemed normal because of all the imagining I had done so often.
After that it really only seemed like an upward climb for your career. Were you surprised by how fast it all started to happen?
I was working hard for a long time and while I always felt things were going upward, it was at a very slow pace. It's hard to say it all happened fast, but as soon as "Clothes Off" hit radio, everything sped up.
"Clothes Off" really took off! Why do you think that particular tune resonated so much with the audience?
I have no idea. I don't think you can ever predict when a song reacts like that. I'm just grateful for what it's done for my career.
Do you find your writing process has changed now or do you still approach your songs the same way?
My writing process changes constantly.  I used to write just on acoustic guitar and then get a producer to hire musicians and make my recordings sound bigger. But for this album, I decided to start the ideas myself on programs like garage band and Logic. It was fun to me because I didn't know how to produce, so a lot of the best ideas came from mistakes or limitations of my skill level. Currently I'm writing a new project on piano. I've always wanted to play piano but never put the time in but now I'm teaching myself and I guess I'm inspired by learning how to do something new.
You've cited Luke Boyd (Classified) as a huge influence and help to your career. Can you tell how that initial connection was made and what the collaboration has meant to you?
I've always been a fan of his. It was a huge deal to me that he was from where I'm from. When he said yes to working with me on one song, I was really proud. It was scary to ask him to do a whole album. I couldn't get a vibe from him on whether or not he even liked me. It's funny, I've heard him say that about me in interviews too. We are both shy sometimes, but I really respect him as a writer and arranger and I'm thankful for how much he has pushed me to become a better writer.
You're now based out of Montreal. Did you find it difficult to maintain your career out of Halifax and how do both cities differ to you in terms of the industry?
I feel really lucky to be supported by both cities so much. Halifax is my family and my home. Montreal is so beautiful to me right now and so inspiring.
You've been an influence to many being out in the LGBT community. How have you found you've been accepted in the music industry being out?
I surround myself with people who really push me to be myself and to write the best music I can. I think those two things go hand in hand. I make efforts to be around people who make me feel good. I don't really focus on the negative stuff or trying to be accepted in certain groups.
What message would you like to convey to others who may still be worried about being out in the LGBT community?
I can't really speak to how other people choose to live or be out, etc. I think feeling worried about it is often a really valid response. Surrounding yourself with happy and confident people helps you to become one.  I'm just glad that I can represent gay people in some way. I'm hopeful it won't be an issue soon.
Recommended Articles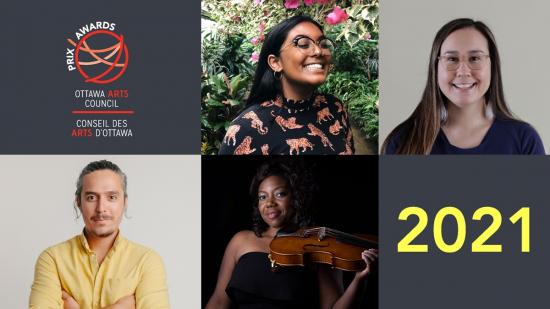 Meet the Ottawa Arts Council's 2021 Arts Awards recipients!
Read full story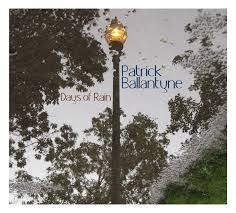 Patrick Ballantyne is no stranger to the Canadian music scene --- but usually he is the one creating...
Read full story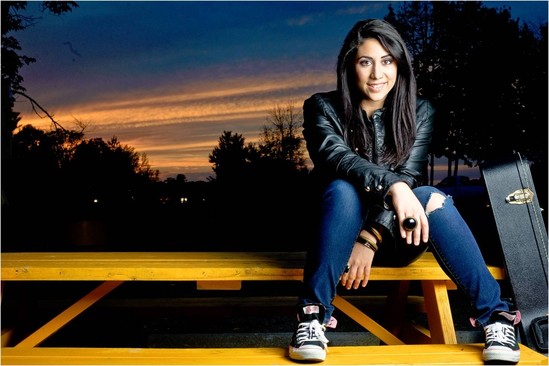 Samantha Testa, 21, is a bona fide pop rocker. Writing music, playing guitar and piano and singing h...
Read full story
Comments (0)
*Please take note that upon submitting your comment the team at OLM will need to verify it before it shows up below.