Good Reads
Saint Paul University launches new school of social innovation
Saint Paul University launches new school of social innovation
Photo courtesy of Saint Paul University
---
Saint Paul University is pleased to announce the approval of its new Honours Bachelor of Arts in Social Innovation by the Ministry of Advanced Education and Skills Development of Ontario, in December.
The bachelor joins the existing certificate and graduate diploma in social innovation; both programs are committed to addressing the issue of poverty reduction in its many forms, working with marginalized communities and engaging with local and national leaders to promote justice, democracy and social change.
Fall 2018 registrations are now open for both the certificate and the graduate diploma. The bachelor will be available in English in the fall of 2019. All three programs are available in French.
As of September, 2017, Saint Paul University became the first Canadian university to have an entire school dedicated solely to the new and promising field of social innovation.
Though this field of study is new in academia, it is centuries old in terms of our communities' day-to-day lives.
Every time we are collectively faced with a problem we have never encountered before and find new ways to fix it, we are practising social innovation.
In the 19th century, working women in Canada had to leave their children with a family member or neighbour, or sometimes on the street next to the factory entrance. However, a solution was found for the problem.
In Quebec, a public daycare system was introduced that relieved women of the obligation of looking after their toddlers, but did so while educating children in ways that improve development.
The creation of this daycare system is a story of social innovation. From inception to consolidation, it went through the typical stages of a social innovation project.
There are many similar stories to be told, from the micro-level of small co-ops to the macro-level of international networks. Social innovation is a powerful tool. It is how our communities shape the world in their own image.
At Saint Paul University, social innovation means social change. Our world is facing enormous challenges: poverty, climate change, social exclusion and so on. We need to address these problems and recognize that solutions will be found only through profound social change.
To make that happen, we need to develop new and better tools, and to study and value the knowledge produced within our communities.
But how can we study such a thing?
What does it mean to hold a degree in social innovation?
The team developing the programs is convinced that it's possible to teach social innovation, but also acknowledges that this involves transforming current practices.
Social innovation cannot be taught solely in a classroom – where analytical tools, historical facts or case studies are taught. Though this theoretical knowledge is useful to a social innovator, it's not enough.
Social innovation must be learned outside academia, through fieldwork in real organizations with real people.
For this reason, the program offers a series of practical courses, and is also linked to a social innovation hub. In this space, through the lens of critical thinking, students will interact daily with social entrepreneurs and social organizations.
If the students want to start a group or a project, they will have direct access to all the resources they need.
Saint Paul University's School of Social Innovation does not only provide its students with new ideas, it helps them create organizations that foster social change.
---
Photo caption: FROM LEFT TO RIGHT: Simon Tremblay-Pepin, assistant professor and director of the School of Social Innovation, Philippe Dufort, assistant professor, Anahi Morales Hudon, assistant professor, and Jonathan Durand Folco, assistant professor.
Recommended Articles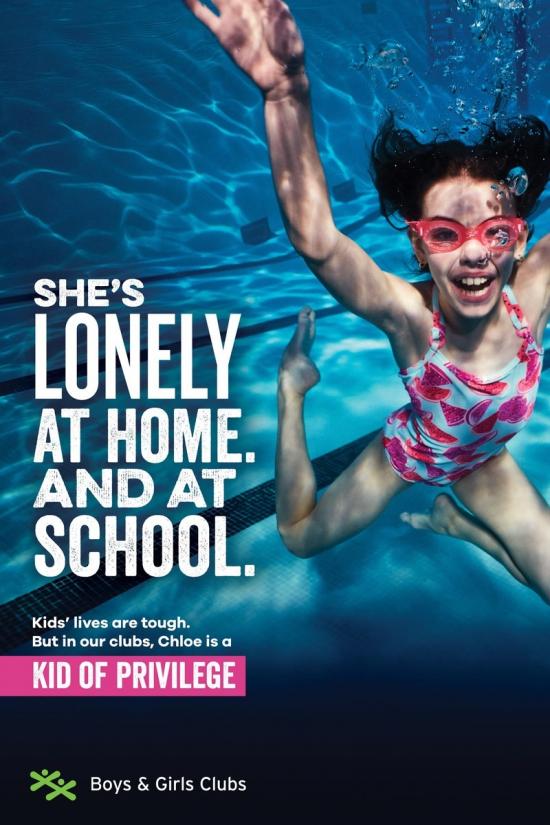 Yesterday, the Boys and Girls Clubs of Canada released a brand new public service announcement showing the impact, importance and necessity of the Clubs' work in improving the lives of kids across Canada. The main message? "Privilege is not just for the privileged."
Read full story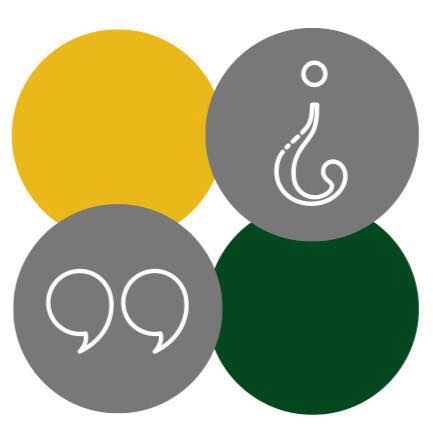 The media has described Lindsay Shepherd as an exceptional young woman and they are not wrong. Rather than focusing on the politics of the people she defends, she truly cares about their rights to free speech.
Read full story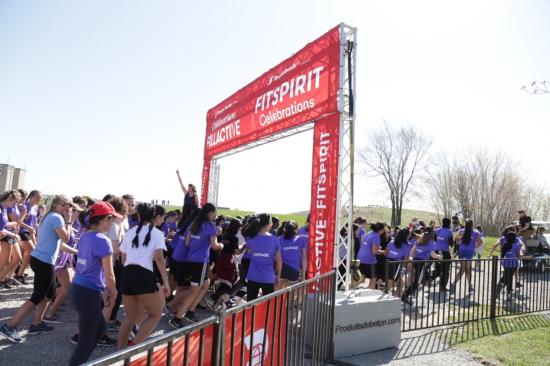 Scotiabank donates $1 million to FitSpirit to help support their mission of building teenage girls' confidence through physical activity.
Read full story
Comments (0)
*Please take note that upon submitting your comment the team at OLM will need to verify it before it shows up below.