Business
Sandbagging machines give new options for flood preparedness
Sandbagging machines give new options for flood preparedness
ABOVE: Creatium has both motorized and gravity fed sandbagging machines.
---
When threatened by floodwaters, community volunteers have always had to pull together to fill, move, and stack the sandbags that will save their homes and properties from rising rivers.
From From Fitzroy Harbour in the west all the way to Rockland in the east, Ottawans remember the Great Flood of 2017 and again in 2019. Fifteen thousand volunteers jumped into action to help flood threatened residents fill sandbags. It was backbreaking, difficult work: large piles of sand were shoveled by hand into the 1.5 million bag necessary to keep people and their property dry.
Though there is something poetic in the idea of a community coming together to fight off floodwaters when well-removed from the act itself, for the members of these communities the poetry of this worrying, exhausting work is the last thing on their minds.
Richard Gurberg, owner and president of Creatium Equipment recognizes this traditional, labourious first-line-of-defence as the "chaotic scene" it is. He has plenty of stories from these stressful situations. "People get a little desperate, they get anxious," he said. "I don't think it's fair to ask these people who are terrified, with flooding basements, losing their homes and their businesses, to … go make sandbags. There's a better way."
This better way does not rely on the manual labour of scared citizens and it already exists. Creatium Equipment distributes progressive flood protection and water control solutions that minimize the need to exhaust community volunteers.
Creatium's sandbagging machines ("The Sandbagger") can fill up to 1600 sandbags every hour and operate with a crew of just three to five instead of hundreds of volunteers. The machines increase efficiency and, though the filled sandbags still need to be toted to where they will be used, have the potential to immensely improve municipal flood protection.
Gurberg and Creatium Equipment began promoting this machine after understanding how it improves flood protection by replacing human labour with machine labour. "The solution is not to get those people under the most duress to fix the [flooding] problem," he said. "It's almost archaic, backwards." Instead, municipalities can use technology to improve their flood prevention strategies.
This year, Gurberg recognizes an even greater need for sandbag-filling machines. With COVID-19 the traditional flood-prevention methods of "putting people all around a sandpile with shovels," is simply not possible.
The sandbag machine can be used from the back of a pickup truck or a flatbed trailer and towed around to different locations to make sandbags that don't have to be hauled far. It can also be used in a more stationary model, where people would still need to collect their own sandbags.

The Aqua-Barrier® water-inflated, portable dam and (RIGHT) the Floodstop modular, self-filling pods.
---
Creatium Equipment also offers other, more industrial products for flood protection including Aqua-Barrier® water-inflated, portable dams that can run the length of a rising river and Floodstop modular, self-filling pods or "medians."
Relying on community volunteers to defend themselves from rising floodwaters is outdated and, in the current pandemic, nearly impossible. New technology-based solutions exist to help municipalities prepare for flooding and adopt a proactive planning approach to protect residents, businesses, and infrastructure.
To learn more about Creatium Equipment and the solutions they provide, visit www.creatium.ca
Recommended Articles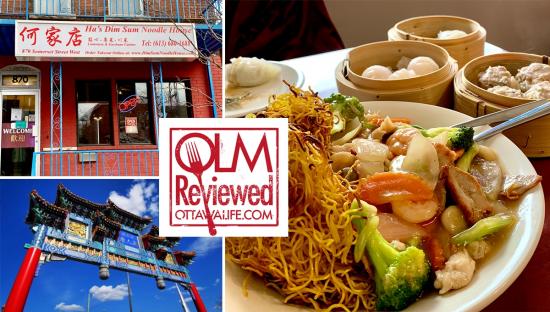 Ha's shrimp dim sum is special: instead of using processed shrimp like many restaurants, in each little dim sum is a whole shrimp.
Read full story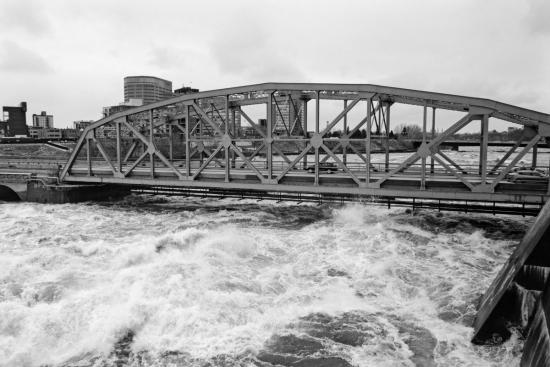 Ottawa Riverkeeper believes that a River watershed council could monitor dam operations and serve as a communications hub during flooding.
Read full story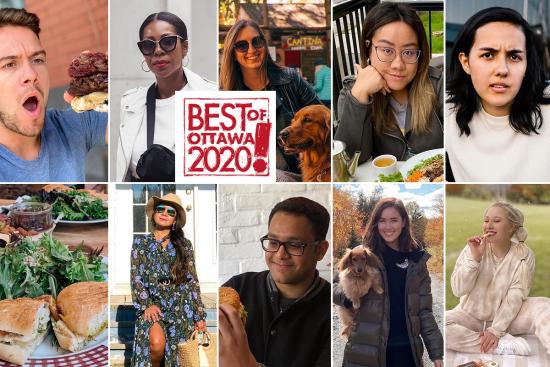 After over 20-years writing about life in Ottawa, we think we have a pretty good idea of the best of what this city has to offer. Check, share and discuss #OLMBest every week!
Read full story
Comments (0)
*Please take note that upon submitting your comment the team at OLM will need to verify it before it shows up below.