Sports
Senator win string is perplexing for fans
Senator win string is perplexing for fans
Winning has never been so confusing.
It's the genesis of the angst Ottawa Senator fans are facing right now.
In the case that you've been residing outside the nation's capital (where no one seems to care what's happening with this hockey club), Ottawa is a tidy 7-2 since Nov. 7th.
That's vaulted this 'restructuring/rebuilding' organization to within an eyebrow of the playoffs.
Good, bad or ugly? At the very least there's no indifference.
Well documented is the fact that Ottawa owns a first-round selection next summer, unlike last summer.
Well documented too is the fact that the upcoming entry draft is a plum pickle, rich with high-end, high-calibre prospects. Maybe the best draft in decades say the experts.
While the winning is nice, do you want it to cost your team any one of Alexis Lafreniere, Quinton Byfield or Alexander Holtz? All potential superstars.
On the other side of the ledger, don't you think winning at this time constructs the right attitude for a largely very young squad?
And with even more youth on its way, isn't that the type of dressing room you want them walking into?
Judging by sports radio banter, hockey folk in this area side slightly with the idea of tanking and getting yet another high-falutin' youngster.
We tend to agree. Even if Ottawa did squeak into the post-season dance, facing a team like Washington or Boston in the opening round could prove debilitating.
The most humorous sidebar to this story is this common take: "Yeah, we want them to tank, but at least keep the games close as can be so the kids don't get embarrassed."
Humorous to be sure, but while it might be wishful thinking, the thought isn't such a bad one.
NEWS, NOTES AND NOTIONS: If you're a fan of pace, you must have enjoyed Saturday night's tilt between Toronto and Colorado. Pure skill on display . . . Didn't it seem like former Leaf Nazem Kadri was out for a little retribution (read: blood) Saturday? . . . This corner's been calling for the hiring of Sheldon Keefe in Toronto for a while. So far, excellent. The timing was right. It will be interesting to see what adjustments he'll need to make when the sledding gets tougher, which it always does . . . Toronto GM Kyle Dubas, a sweetheart whipping boy here, was interviewed Saturday by Ron MacLean. He did pretty well, except when he rang up the old "team toughness" cliché when talking about the lack thereof in Toronto . . . Ironically enough, when Keefe was a player with the OHL's Barrie Colts his team was one of the wildest and toughest in the circuit. Mike Christian, Ryan Barnes and Mike Danton (Jefferson) were part of that crew . . . Keefe's playing career was highlighted by questionable behaviour. When I was covering the league for Rogers Cable and Keefe was a rookie with Toronto St. Michael's I came by the dressing room early to pre-tape an interview. Two of the veterans met me outside the room to inform me: "Sheldon Keefe does not DO interviews." Clearly that's changed . . . The Senators visit Minnesota next weekend. Of all the teams in the NHL, the Wild are the most confusing. Are they committed to a rebuild – as they should be – or hanging onto older stars like Ryan Suter, Eric Staal and Mikko Koivu in hopes of a final push? . . . Just a few weeks ago, the San Jose Sharks were last in the league which the Senators were drooling over – Ottawa owns San Jose's first-rounder this coming summer. Since then the Sharks have turned it around and sit just a point out of the playoffs (sorry to keep bringing this up but it's relevant) . . . The Sharks are 8-1 since Nov. 6th . . . Great job by the folks at the Fifth Estate on CBC this weekend (lead by one of my favourite journalists, Bob Mckeown) putting together a retrospective piece on Don Cherry. Gripping television.
The week ahead for the Senators:
Monday, Nov. 25: Ottawa at Columbus (7 pm)
Wednesday, Nov. 27: Boston at Ottawa (7:30 pm)
Friday, Nov. 29: Ottawa at Minnesota (4 pm)
Saturday, Nov. 30: Ottawa at Calgary (7 pm)
---
Photo: Courtesy NHLI via Getty Images
Recommended Articles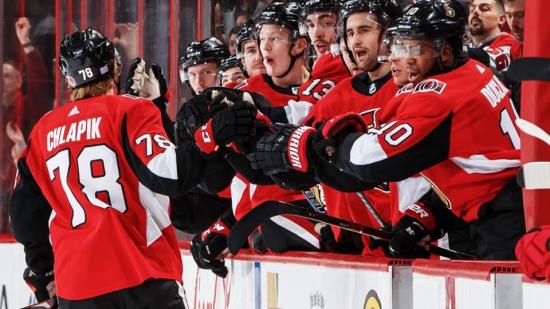 As the league approaches the 20-game mark, we take a look at Canada's seven teams.
Read full story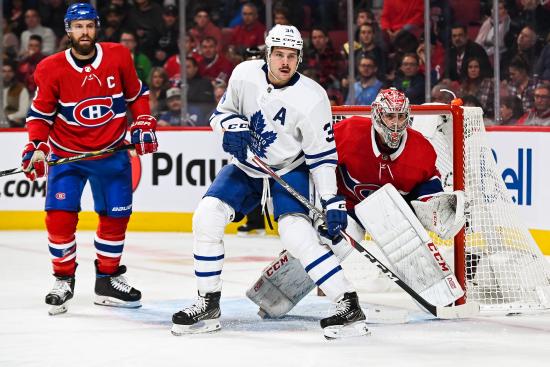 For all the mea culpa's running through the nation's capital the last three years, at the very least there's some semblance of direction.
Read full story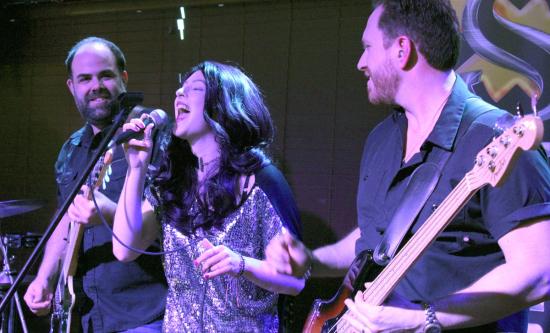 After over 20-years writing about life in Ottawa, we think we have a pretty good idea of the best of what this city has to offer. In this weekly series, we'll share our picks with you — our top hotels, live music venues, local brews, bands and more. Check, share and discuss #OLMBest every week!
Read full story
Comments (0)
*Please take note that upon submitting your comment the team at OLM will need to verify it before it shows up below.