Sports
Senators a 'fragile group' after stretch of losses
Senators a 'fragile group' after stretch of losses
Well, where do I start? It's going to be a long season for the Ottawa Senators.
In three games versus the Vancouver Canucks this week, the Senators combined for 116 shots on goal, besting Vancouver's tally of 95.
The combined score was 16 to 3 in favour of Vancouver, and Ottawa came away with three losses.
Despite scoring only three times in three games, Senators head coach D.J. Smith believed the team would find their scoring stride because of all the opportunities they generated.
"I do rely on analytics quite a bit, our power play according to analytics should have five more goals this year, it hasn't gone in. 5 on 5 as well," he said to the media on Jan. 30.
"Something positive has to happen for the floodgates to open, maybe we get a bounce."
That "bounce" came on Sunday night, five minutes into a game versus the Edmonton Oilers. Sens centre Colin White batted a puck into the net, and it was ruled a goal despite appearing like a high stick. Then the floodgates opened, and Ottawa scored four more goals in the game.
The only problem was Edmonton scored eight.
Ottawa is now winless in its last eight games.
"It's definitely a fragile group there's no doubt about it," said Senators forward Derek Stepan after the game.
Smith was right, some offence was bound to come for this team, but the defence and goaltending are struggling, and the solution is not clear.
They're allowing 4.89 goals per game, the worst in the league by more than a goal.
Goaltender Matt Murray has fallen off a cliff since kicking off the season with two good starts versus the Toronto Maple Leafs. His contract of $6.25 million per year for four years is looking shaky right now – we'll see if he can turn it around.
Marcus Hogberg looked ready to be a consistent NHL goalie after appearing in 24 games for Ottawa last year, but he has also struggled.
Neither goalie has been able to come up with big saves to keep the team alive in these games. Smith says the team wouldn't rule out calling up 24-year-old Joey Daccord from the minors if the goaltending woes continue.
The thing is, although Murray and Hogberg haven't come up with key saves, they're left out to dry on most of the goals.
"We have to help our goalies out better," said White when asked about the goaltending struggles.
And the help needed begins on the blue line. Off-season additions Erik Gudbranson, Mike Reilly, Brayden Coburn, and Josh Brown have all played poorly.
The penalty kill is fourth worst in the league, and even at even-strength the Senators routinely get pinned in their zone as if they were defending a power play.
J.T. Miller again! Second goal of the period for Miller, 'Nucks up 2!#Canuckspic.twitter.com/AHDF0xWkYM

— Hockey Daily 365 (@HockeyDaily365) January 28, 2021
Defenceman Erik Brannstrom is waiting in Ottawa for a chance to play, eager to prove his worth to Senators fans. It's time to release "the Brannchise" and bring him up from the minors.
While they're at it, forwards Logan Brown and Alex Formenton should get a look as well. Senators fans would rather see the team lose with the young talent they're supposed to be excited about for the future.
The Tim Stützle dilemma:
In an 82-game season, rookies can play up to nine games before burning a year off their entry-level deal. In this year's 56-game season, it was lowered to six games. Well, Senators phenom Tim Stützle just played his sixth game, and the question is, should he stay in the NHL?
The amount of excitement he brings can't be understated, and we've seen flashes of brilliance, including this pretty goal from Sunday night:
Tim Stützle has his second of the season. ???? pic.twitter.com/sigfEhGpyG

— NHL (@NHL) February 1, 2021
Outside of these moments, it's been a difficult adjustment. That's no fault of his own: he's 19 years old, this is the NHL, and the Senators are off to a bad start. I just wonder if it's worth it to keep him around. Why not let him develop for another year in Germany? He still has lots of room to grow in the German league.
For what it's worth, I think the Senators keep him on the roster.
Other Sens Notes:
Canadiens defenceman Victor Mete wants out of Montreal. He's been a healthy scratch all season. With 171 NHL games played at 22 years old, Mete would be a great option for the Senators to pursue. His age fits with the direction of the club, he has NHL experience, and Ottawa can use any help they can get on the backend.
Artem Zub made his NHL debut in the absence of Thomas Chabot on Sunday and looked solid. The 25year-old defenceman was signed last May from the KHL, where he's played 256 games. He could be part of the solution on defence.
Colin White is showing more promise after a tough start to the season, which is great news for the Senators. He had a goal and an assist on Sunday.
Elsewhere around the NHL:
Oilers stars Connor McDavid and Leon Draisaitl are league leaders in scoring and it's not even close. Through 11 games, McDavid has 22 points while Draisaitl has 21. They had five and six versus Ottawa on Sunday night, respectively.
The Toronto Maple Leafs and Montreal Canadiens sit atop the Canadian Division standings. Toronto has 15 points and seven wins through 10 games, Montreal has 12 points and five wins through eight.
Senators schedule this week:
Tuesday, February 2 at Edmonton (10 pm)
Thursday, February 4 at Montreal (7 pm)
Saturday, February 6 vs Montreal (1 pm)
The Sens face the Oilers again on Tuesday. Then they'll head to Montreal for the final game of a 7-game road trip, before facing Montreal again at home on Saturday. Back-to-back games versus the league's top two scorers, followed by back-to-back games versus a team with one regulation loss this season. There's no such thing as an easy game in this division.
Photo: via TSN.com
Recommended Articles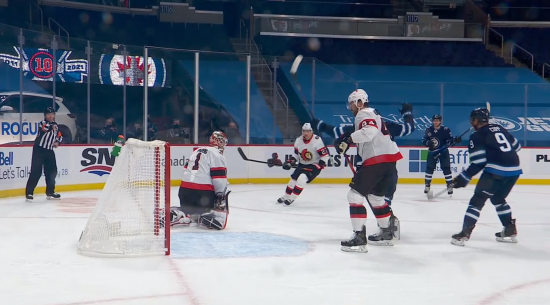 Last week was a tough one for the Ottawa Senators, losing all three games versus Winnipeg.
Read full story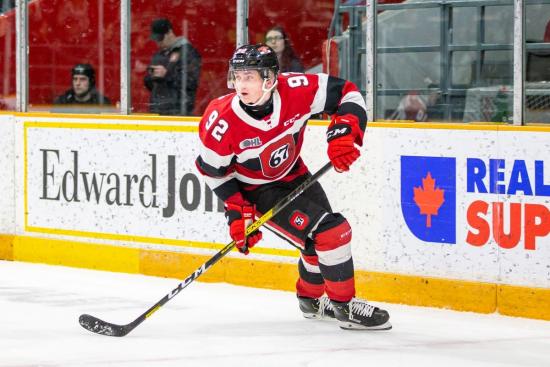 This year junior players dreaming of an NHL career are facing off against the unforeseen consequences of the pandemic.
Read full story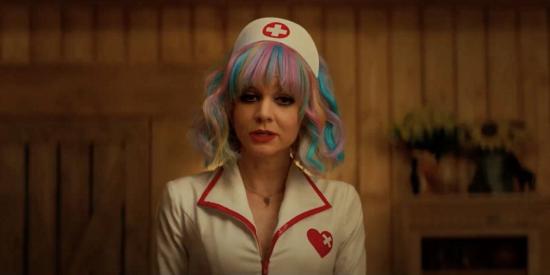 Carey Mulligan blows film reviewer Keith Whittier away with her performance in this fantastic movie from Sundance 2020
Read full story
Comments (0)
*Please take note that upon submitting your comment the team at OLM will need to verify it before it shows up below.