Sports
Senators finally 'back in the game' as entry draft unfolds
Senators finally 'back in the game' as entry draft unfolds
It's not quite Lotto 6/49 (or in this case: Lotto 13/49), but you have to like their chances to come out a winner.
Pick a number folks, any number - 3, 5, 28? How about 33, 51, 58, 60?
Thirteen selections in all; three of those in the opening round; four more in the second round.
That's the rather lusty, robust list of picks the Ottawa Senators (remember them?) own heading into Tuesday and Wednesday's draft. The draft will be a virtual one, with the first round Oct. 6 (7 p.m. on Sportsnet) and rounds 2-7 on Oct. 7 (11:30 a.m. on Sportsnet).
Locally, TSN1200 will have the proverbial wall-to-wall coverage. Good thing too, this is one of the biggest pair of days in the team's history. Likely the biggest.
As if this isn't interesting enough, it could get more interesting.
According to a number of reports, Ottawa is open to listening to offers for that tasty No. 5 selection, and GM Pierre Dorion is fielding phone calls.
Keep in mind that this is considered the best draft class since 2003. Some of those offerings must be provocative.
"It's going to depend (on) what happens ahead of us," Senators' chief scout Trent Mann told the local media this past week. "We have to be ready for a number of different things, including a scenario where somebody wants to move up and take No. 5 as well. If that's the case, what does that give us in the end?
"That's a possible scenario the amateur staff has to prepare for because this year we're in the enviable place (of) picking No. 3 and No. 5," Mann continued. "Equally, based on the nature of the importance of the draft for the organization, you have to listen and prepare for any scenario that may happen because teams will call. Pierre (Dorion) has already indicated he's willing to listen."
What is a certainty, unless a giant boulder lands on the media and scouts and management's expectations, is this: Alexis Lafreniere of the Q's Rimouski Oceanic goes first to the New York Rangers.
From there?
Let the guessing begin.
For the LA Kings at No. 2, it comes down to Adler Mannheim superstar Tim Stuetzle or Sudbury big man Quinton Byfield (both are forwards).
Unless Ottawa goes way off script, the Senators will take whoever of those two the Kings leave.
Detroit is up to the plate next at No. 4. And here's where it gets very, very interesting. (Sounding more like Arte Johnson with every sentence now . . . Google it kids).
Wings GM Steve Yzerman is thought to have a yearning for Ottawa 67 stalwart forward Marco Rossi. Rossi 'thinks' the game better than most, kind of like his potential general manager.
This is all pure and unadulterated speculation.
Yzerman wouldn't shock anyone either if he took Saginaw forward Cole Perfetti, or Frolunda centre Lucas Raymond. A pair of defencemen also could be in the mix – Jake Sanderson of the US National Team and Jamie Drysdale of the Erie Otters.
Then it's back to Ottawa.
Perhaps.
The only true certainty is that the next week is going to be – yup, here we go again – an interesting one in Ottawa.
Enjoy.
THOUGHT, SEEN AND HEARD: The NHL really did get it right. The league did its best during a trying time to throw something compelling on the ice for the playoffs. It succeeded . . . We here were not blown away by the final though. Dallas just looked out of steam and Tampa resorted to shut-down hockey. Not the best mix . . . Is there any question now that Victor Hedman is the best all-around defenceman in pro hockey? . . . Tampa knew it had to do something about chemistry and getting the right mix of talent on the ice after last season's shocker loss to Columbus. Bringing in glue-guys like Blake Coleman and Barclay Goodrow was pure genius . . . Next week not only brings along the annual entry draft, but free agency also starts as well beginning at 12 p.m. ET on Oct. 9 . . . The big question though is, when will the next NHL season begin? Some say December while others claim an early January is a more likely start-up time. These are unusual times, but I probably didn't have to tell you that.
Recommended Articles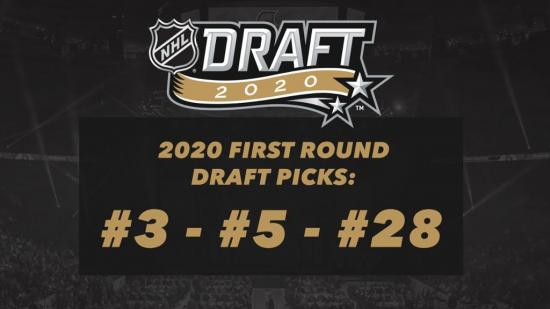 We're less than a month away from arguably the biggest 48 hours in Ottawa Senators' history.
Read full story
Local urban music collective and organization CRANIUM is bringing back their Cranium Festival next month even bigger and better!
Read full story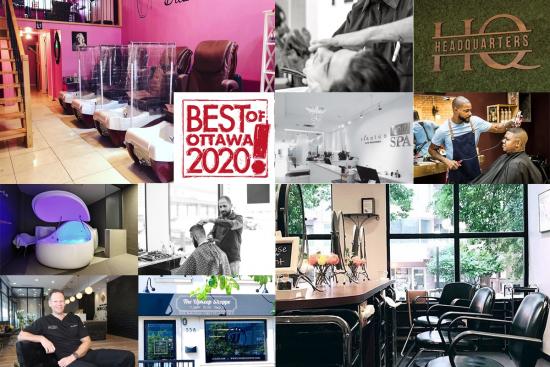 After over 20-years writing about life in Ottawa, we think we have a pretty good idea of the best of what this city has to offer. Check, share and discuss #OLMBest every week!
Read full story
Comments (0)
*Please take note that upon submitting your comment the team at OLM will need to verify it before it shows up below.