Sports
Senators make 'slight' moves at deadline
Senators make 'slight' moves at deadline
Really, when you think about it, it's the small things that matter in life.
So-hope the Ottawa Senators who did a few of the little deals at the trade deadline but picked up a small piece that - hopefully (for them) - eventually makes a difference.
Ottawa tapped on its buddy down the 417 for a wee bit of help to its suddenly vacated blueline as the Senators snagged diminutive Victor Mete off waivers from the Montreal Canadiens.
Mete, 22, is generously listed at 5-foot-9 and joins another shorty in Erik Brannstrom (5-foot-9 on a particularly good day) on the Ottawa back end.
This after the Senators swapped out a trio of defencemen: Veteran giant Braydon Coburn (to the Islanders for a 7th-round pick), fellow gargantuan Erik Gudbranson (to Nashville for another 7th-round pick) and another former Hab, Mike Reilly (to the Bruins for a 3rd-round pick).
Three defencemen gone; one appears in place.
The moves make a ton of sense for Ottawa who suddenly get s a whole lot younger and mobile.
It's no secret the Senators are set on clearing out space for its grandiose list of up-and-comers.
Included in that mix of course are Jacob-Bernard Docker, who's already here, Jake Sanderson, Tyler Kleven and perhaps Lassi Thomson.
Mete will be an interesting one to watch down the stretch. What do we know? We know he can skate, and we know he's a solid puck-mover.
When you're getting sandblasted on a nightly basis by guys like Connor McDavid and Auston Matthews, those are qualities the Senators could use.
Things we didn't know? Mete's already suited up for 185 NHL games. He's also won both a world junior title (with Canada in 2018) and an OHL championship (London Knights in 2016, with Maple Leaf Mitchell Marner and Flame Matthew Tkachuk).
Under the radar? You bet.
Meantime the lads and ladies on the Senators' hockey chat rooms are doing backflips and handstands at the news that Gudbranson and Coburn have left town. Two bigger – in more ways than one – whipping boys you will not find.
Well, not since the days of Jared Cowen and Bobby Ryan.
The full throttle screaming on general manager Pierre Dorion's off-season acquisitions was heard loud and clear all season long.
Monday's moves might just muzzle the disgruntled masses.
Dorion's drafting record has been exemplary; his trading record quite a bit less than. It's almost like Dorion was thinking: 'OK, let's try it your way faithful-fan-base. We're going young and untried. Let's see if we sink or swim."
The water-treading started in earnest on Monday.
Grab your lifejackets?
LEAPIN' NICK LANDS ON LEAFS: This corner is perpetually hard on Toronto GM Kyle Dubas. Justifiably so. His preference of skill-skill-skill at the expense of grit is the stuff of playoff swan songs. The trade for Nick Foligno was a master stroke. The former Senator is precisely what the Leafs need. He's a born leader who plays smart 'playoff-style' hockey and will fit right in. A very late first-round pick is – easily – worth this ticket, even considering Nick is an UFA at season's end. Toronto's all-in this season. Good on Dubas.
BRUINS ALL-IN TOO: Speaking of class acts and former Senators, Curtis Lazar is onto his fourth team in a relatively young (he's 26) career. Lazar joins top-prize Taylor Hall in leaving hockey's nuclear wasteland, aka Buffalo, to join Boston. Hall should provide a lot more than he was giving with the soul-sucking Sabres. Hall, like Foligno, is a pending UFA. Lazar has one more year left after this one on his deal.
KEEPING THAT OTTAWA CONNECTIONROLLING: Interesting (or not) to note that former Senators' first-rounder Stefan Noesen (21st overall, 2011) was included in the Foligno deal and heads to the Leafs as well. Who's next, Darcy Loewen?
JETS ADD TO BLUELINE: The biggest names didn't land in Winnipeg's lap Monday as the Jets did their best to bolster the defensive crew. Not a bad move at all though in trading for veteran rearguard Jordie Benn from Vancouver. Plus, doesn't Benn just look like he should be a Jet – big and bearded.
SENATORS WEEK AHEAD:
Wednesday, April 14: Winnipeg at Ottawa (7 pm)
Saturday, April 17: Ottawa at Montreal (4 pm)
Once you finish watching the game try casino slots for some more fun.
Recommended Articles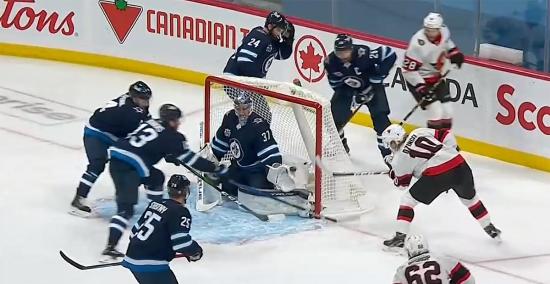 In just more than a month's time, the Ottawa Senators call it a day on a shortened but entertaining season.
Read full story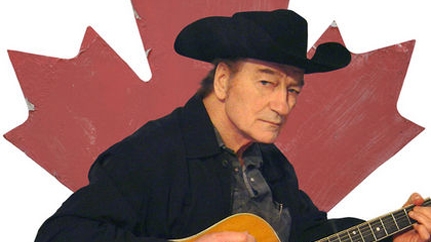 By Martti Lahtinen Editor The Low Down to Hull and Back News He wore a black Stetson and never took...
Read full story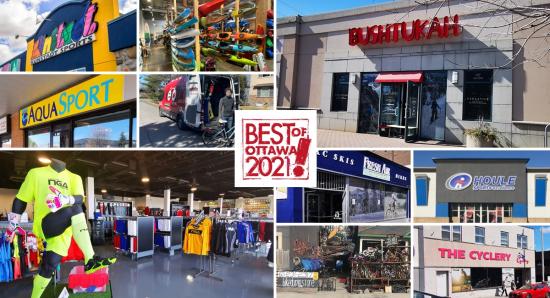 In this weekly series, we share our picks with you — our top spots for takeout, live music venues, local brews, bands and more. Check, share and discuss #OLMBest every week!
Read full story
Comments (0)
*Please take note that upon submitting your comment the team at OLM will need to verify it before it shows up below.