Health
Sens prospect Jarventie impressing in Finland
Sens prospect Jarventie impressing in Finland
Roby Jarventie has his sights set on playing the most NHL games ever played by a Jarventie.
His dad, Martti, knows that his lofty record of one game might be surpassed by his son.
"I would like it to last forever because then there's one thing that I can always say to my kids 'daddy used to do this better than you guys,'" laughed Martti.
"He always jokes that I don't have a game and he's played one if I say something to him," said Roby. "I want to play more games in the NHL than he did… then we can talk about it."
Roby, 18, was born ten months after Martti's first and only NHL game. This past fall, the younger Jarventie was drafted 33rd overall in the 2020 NHL Draft by the Ottawa Senators.
Martti was drafted by the Montreal Canadiens in 2001, a 25-year-old defenceman with seven years in the SM-Liiga, Finland's top professional league, already under his belt.
That year, he moved to Canada and lived his dream of playing in an NHL game, but spent most of the season with the Quebec Citadelles, Montreal's American Hockey League affiliate.
At the end of the season he came back home to Tampere, where Roby was born. He and his new family went back to Canada for the 2002-03 season, but only briefly.
Martti couldn't play because he was recovering from off-season shoulder surgery, and his wife had gone back to Finland because they were having trouble with a colicky newborn. He decided it was time to go home.
One NHL dream had come to an end, but another was just beginning.
"He wanted to get a second chance and he never did," said Roby. "But he's happy that he played there one game."
Since being drafted, Roby has performed far beyond what's expected of a second-round pick. The six-foot-two forward has seven goals and six assists through 15 games to lead all rookies in the SM-Liiga.
Having not yet signed his entry-level deal, and needing a year or two to develop, he doesn't expect to attend Senators training camp this year. For now, he's carrying out the SM-Liiga season with Ilves Tampere, the same club his father debuted for 26 years ago.
"I played my first game here, he also played his first game in Ilves and he was also team captain here," said Roby. "It's pretty special to me being the second Jarventie to play there."
Also on his radar is the 2020 World Junior Championship being held in an Edmonton bubble this upcoming holiday season. It's his goal to represent Finland in the tournament, and with his strong play of late, he likes his chances.
Although Ilves had hoped Roby could reach this level of play, it wasn't expected to come so fast. Having just turned 18 in August, the plan was to have Roby in a lesser role to start the season, but he quickly forced his coach's hand.
Now he's playing with some of the team's most skilled players in Barrett Hayton and Matias Maccelli, he's become a staple of Ilves's power play.
Head coach Jouko Myrra says that's not likely to change as the season moves along.
"He has one of the best shots in our team or even in the Finnish league," he said. "We would be stupid if he doesn't play power play."
Roby's size, speed, and knack for putting himself in scoring positions reminds Myrra of former Ilves player Roope Hintz, who's coming off 19 goals in 60 games for the Dallas Stars last season.
"I hope that Roby Jarventie can challenge him after a couple of years," laughed Myrra. "Roby has a little bit better touch than Roope Hintz."
Myrra added: "He's one of the most talented young Ilves players in 10 years."
Roby had a taste of SM Liiga last season, playing five games. That glimpse of the league's playing style taught him he needed to get stronger in order to succeed in Finland's top-flight, and Roby came into this season in the best shape of his life.
Besides the physical aspect of the game, he took note of the mentality it takes to succeed as a professional.
"He's in better condition physically, but mentally he has a professional attitude now compared to two years ago," said Myrra. "Now he's ready for our team and our level… he has improved a lot in 12 months."
Getting drafted was a dream come true for Roby, Marrti and the Jarventie family, taking advantage of the virtual event by hosting a celebratory dinner from their home in Tampere.
"You know you're getting drafted but when you hear your own name, it becomes real. A pretty unbelievable moment for me, and of course my family," said Roby.
Photo: Courtesy Timo Koistinen/Ilves-Hockey
Recommended Articles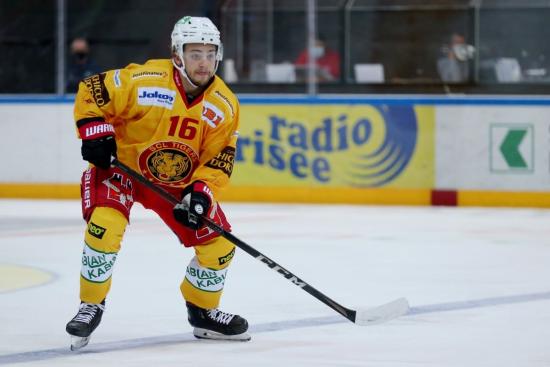 The new Ottawa Senators defenceman was playing in Switzerland while awaiting the start of the NHL season but a Covid resurgence has sidelined the Swiss National League
Read full story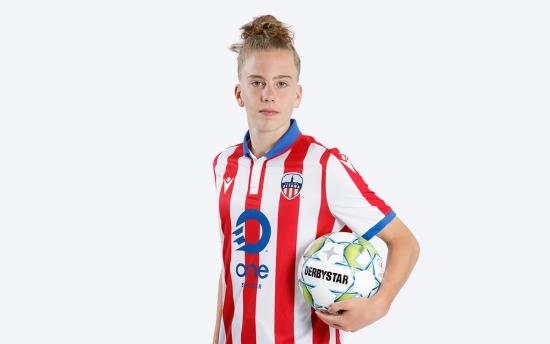 The five-foot-five left-footed midfielder from Chelsea, Quebec and the coach who taught him "everything, literally everything".
Read full story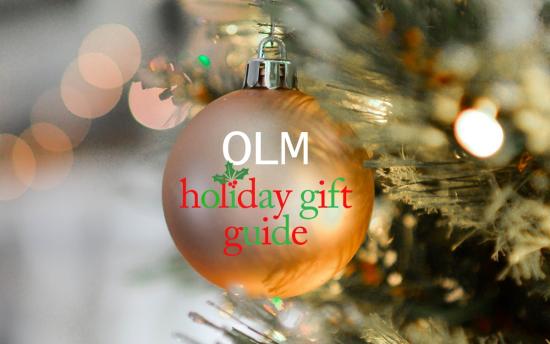 Our annual holiday gift guide is here! Whether you're looking for a nice gift for a loved one or a last minute gift for your boss these affordable — but awesome! — gift ideas are guaranteed to please.
Read full story
Comments (0)
*Please take note that upon submitting your comment the team at OLM will need to verify it before it shows up below.