Shakespeare in Ottawa's Great Outdoors
Every summer, local theatre enthusiasts gather in parks around the city to experience productions by A Company of Fools. As part of Torchlight Shakespeare, the company has presented an outdoor production during the summer season since 2003.
Scott Florence is the artistic director of A Company of Fools, which is Ottawa's longest running, independent professional Shakespeare theatre company. "What makes the Fools unique is how we combine the style of physical and popular theatre with Shakespeare," Florence explains. The company's goal is to make Shakespeare accessible to audiences.
This summer, the Fools are mounting a production of Henry V. Florence explains, "We don't parody Shakespeare; we bring a loving sense of play to the work, and that joy of playing with the text. That's what makes the company special, and keeps audiences of all ages engaged."
The production of Henry V includes everything from clowns to puppets, comedy and singing. The cast includes five actors who each play several roles, except for Margo MacDonald, who plays the main character of King Henry. MacDonald, one of the founders of A Company of Fools, shines in her role as the young King of England. Most of the characters in the play (both primary and secondary) are male, and four out of the five cast members are female, so gender-crossing plays a big role in this production, which adds an element of fun and surprise to the experience.
Over the summer, the company will mount 42 performances in 31 different locations in the city. "We have performed in many of these parks for many years," says Florence, "but we always add a couple of new parks each year to explore new neighbourhoods and find new audiences."
The Fools present two shows a year, an outdoor production in the summer, and one indoor production during the cooler seasons. According to Florence, the summer production is chosen based on something that will challenge the group artistically. "We've never done one of the histories outdoors before, and Henry V is a beautiful piece that has some very, very funny scenes in it," he added.
The Fools' outdoor summer productions are family friendly. When putting an outdoor production, the Fools ensure that the content is appropriate for people of all ages. "Many families come and bring their kids," says Florence. "We often get feedback from parents saying how surprised and delighted they were to discover that their four-year-old was held entranced by the entire production!"
Not only are the productions family friendly, but some shows also require audience participation, keeping patrons engaged. "We work to include audience participation into our shows," says Florence, "sometimes in a very passive way, sometimes in a more active way."
To mount their productions, A Company of Fools relies heavily on volunteers. According to Jasmine Murray-Bergquist, assistant festival coordinator, the company has a team of approximately 80 volunteers assisting in various capacities. Most volunteers assist with front of house duties during the summer, including handing out programs, helping people find places to set up their chairs or blankets, setting up torches, selling t-shirts, pins and clown noses, as well as answering some general questions from patrons. "We have about six volunteers helping every night," added Murray-Bergquist.
So far, the group has received very good feedback from patrons. "The truest test of positive feedback is how many people are coming to each show, and how generous they are being with the hat!" shares Florence. The production has also received good reviews from both traditional media and the various theatre blog sites.
Interested in catching Henry V? No need to worry. There is still plenty of time to catch the Fools in action. There will be a show in Strathcona Park every Monday night from July 2nd to August 18th. A full schedule and list of locations is available on the company's website. According to Florence, Torchlight Shakespeare is worth checking out because it's a great way to spend a summer evening, and enjoy comedy under the open sky.
Performances begin at 7 p.m. sharp and are 90 minutes in length, without an intermission. Admission is "pass-the-hat-and-pay-what-you-can" with a $15 suggested donation. Organizers recommend bringing a blanket or lawn chair to sit on, and bug spray.
Recommended Articles
If you've always wanted to experience Korea, get ready because this summer The Korean Cultural Centre Canada is bringing a bit of Korea to the National Capital!
Read full story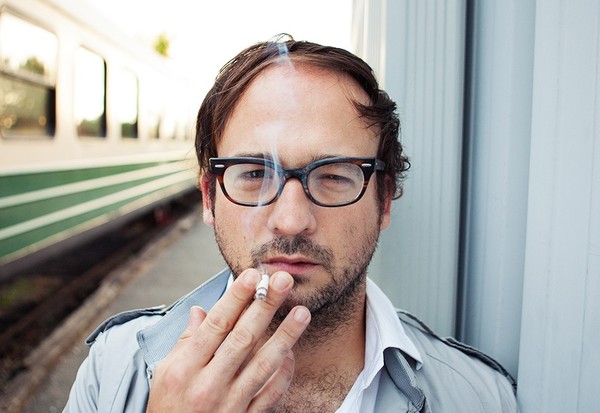 Michael John Dubue is one of those artists dipped so deep in his versatility that if it were a pool you'd usually only get to see the top of his head and maybe a bit of his black specs. Juggling a touring schedule, recording sessions, performing and writing for one band might be like attempting to balance a chainsaw on your nose for many of us but Dubue stacks his commitments taller than the Burj Khalifa!
Read full story
Comments (0)
*Please take note that upon submitting your comment the team at OLM will need to verify it before it shows up below.