Smart Phone, Smart Watch, Smart Door.
Bring your pet gear into the 21st century. Smart devices have been helping people around the world connect with each other, and themselves. So why not use them to connect with your pet as well? Sure Petcare offers a line of smart pet devices that enhance the relationship between owners and their pets. The SureFlap pet door was created when unwanted neighbourhood cats entered the home of Dr. Nick Hill, founder and CEO of Sure Petcare. Not wanting to put a collar on his cat, Dr. Hill set about to find a solution that still allowed his cat access to the great outdoors, without any of the great outdoors having access to his house. In 2008, the first SureFlap Microchip Cat Flap was launched, opening only when it detects your pet's microchip. The cat flap's success soon led to other innovative products from Sure Petcare, such as their SureFeed line of pet bowls, as well as a larger pet door that accommodate bigger cats like Maine Coons, and even small dogs such as Yorkies and Maltese.
The company's latest pet door, the Sure Petcare Microchip Pet Door Connect, has been upgraded with some amazing features, and connects to your phone via the Sure Petcare Hub to keep you up to date on your pet's activities. All of this is done via the Sure Petcare app, available for iOS in the iTunes store and Android in the Google Play store. The app lets you remotely control access to the pet door, giving you peace of mind of your pet's whereabouts when you're not at home. You can lock, unlock, or even set a curfew straight from your smartphone. It also gives you a weekly break down on how much time your pet spends indoors versus out, which makes it easier to track any changes in behaviour that might occur. For some added security for your pet and home, notifications can be sent to your phone whenever you pet has left or entered the house, or if there are any intruder alerts. For those with multiple family members in the house, or regular petsitters, access can be given to them to let them control the door as well.
How does the door itself work? To keep unwanted animals out of your house, the door has a microchip sensor on the outside that detects you pet's microchip (or RFID tag if your pet isn't microchipped) and opens only for them. This means that any animal can leave and enter your house (provided that they fit), but the door keeps out pests like racoons, neighbourhood cats, and rats. The Microchip Pet Door Connect is battery powered, with a battery life of up to six months, and is easily installed into your door, or through a wall. Installing your pet's microchip information is done with a simple press of a button and handful of treats, and your pet's information is permanently stored in the door's memory, even if batteries are removed. The door stores up to 32 unique microchips, making it perfect for people with multiple pets, cat sanctuaries, and even zoos!
You can grab your own Sure Petcare Microchip Pet Door Connect soon online via their site, or check out Sure Petcare's other models on Amazon.ca.
Is your pet not yet microchipped? Microchipping is a quick and painless procedure that helps reconnect lost pets with their owners much faster than easily lost traditional tags. Information on the microchip can be scanned at vet clinics and shelters for easy access to owner contact information. Ottawa has many microchip clinics that also benefit homeless pets. You can register to get your pet(s) chipped at the Ottawa Humane Society, or keep on eye on local rescue events as they often hold microchipping events as well.
Recommended Articles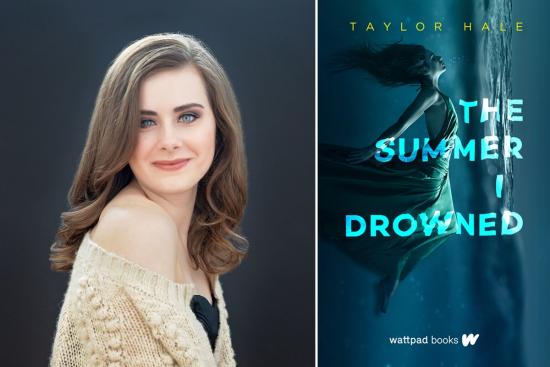 Writing on Wattpad was only the first step in Taylor Hale's journey as an author.
Read full story
Pets can lend a helping paw to animals in need this winter and look fashionable while doing it. Croc...
Read full story
Your car's old gas lamps have started wearing out now. Why? It's simple. Gas lamps have a life exp...
Read full story
Comments (0)
*Please take note that upon submitting your comment the team at OLM will need to verify it before it shows up below.