Arts & Events
SOCAN acquiring SODRAC represents milestone for music rights in Canada
SOCAN acquiring SODRAC represents milestone for music rights in Canada
Photo credit: Steve Carty
---
Today marks a monumental moment for music rights holders in Canada. Two of the country's largest music rights agencies have agreed to consolidate after a year of discussing the possibility of combing operations. Canadian performance rights organization, SOCAN, announced that it will acquire reproduction rights organization, SODRAC. The non-monetary acquisition will enable SOCAN to offer an integrated approach to the management of both performing rights and reproduction rights of songwriters, composers and music publishers.
The combination of SOCAN (the Society of Composers, Authors & Music Publishers of Canada) and SODRAC (the Society for Reproduction Rights of Authors, Composers & Publishers in Canada) is a historic moment for music rights in Canada, and broadens the choices available, notably for music publishers and self published writers for the licensing of the reproduction right.
This marks the first time in Canadian history that a single organization will be able to license, track and distribute all royalties for both music performing rights and mechanical rights.
"SOCAN is thrilled to complete a made-in-Canada solution for music rights holders in this country and worldwide," said SOCAN CEO Eric Baptiste. "This transaction fits perfectly with SOCAN's goal of leading the global transformation of music rights, and SOCAN's past and ongoing commitment to create alliances within the Canadian music ecosystem. With the full integration of SODRAC's assets and expansion into mechanical rights, the combination of public performance and reproduction rights increases efficiencies, leverages licensing relationships, and reduces operating costs, resulting in even more music royalties going to those who have earned them."
Advantages of the two organizations integrating includes: one-stop musical registrations; more timely and accurate distributions and reduced operating costs for all rights holder members; unified licensing for businesses using music; an a la carte representation of reproduction rights for all and; increased efficiencies through leveraged licensing relationship.
The two teams are working hard to ensure the consolidation is as harmonious as possible. A transition period will result in the full integration of the organizations. Following complete integration, the SODRAC name will cease to exist. Efficiencies in overhead expenses and operations will be sought and ultimately passed along for the benefit of members. SODRAC's management team and employees will become employees of SOCAN. SODRAC's current General Manager Alain Lauzon will continue his work as a special consultant to SOCAN's CEO.
With SOCAN's innovations and acquisitions, including SODRAC, no music rights organization in the world has such a comprehensive ability to monitor, collect and distribute royalties for music rights-holders. SOCAN is proud to offer an expanded suite of services to digital service providers, music creators and music publishers, benefiting its members and positioning the company as the world leader in the digital music age. SOCAN continues to power many facets of the Canadian music industry, looking for opportunities to lead the global transformation of music rights, providing leading-edge services to music rights holders. In 2016, the organization launched its Royalty Guru service and API portal, acquired Seattle-based MediaNet and New York-based music technology company Audiam.
"The integration of SODRAC into SOCAN is the result of many years of discussions and negotiations," said Lise Aubut, Chair of SODRAC's Board of Directors and co-founder of SODRAC in 1985. "Today, this concentration of energy and resources has become essential in a context where markets are globalized, copyright media is dematerialized, and the financial means necessary to defend rights in a digital world are prodigious. Music is borderless, and tracking musical works requires cutting-edge technology that provides services to a large number of music rights-holders and users."
Recommended Articles
Emile Salem and Blair Kilrea had a dream. Collab Space is the realization of that dream.
Read full story
Organizers have put together an impressive list of choices, including some outside the chamber options that genre-hop into jazz and even a little bluegrass.
Read full story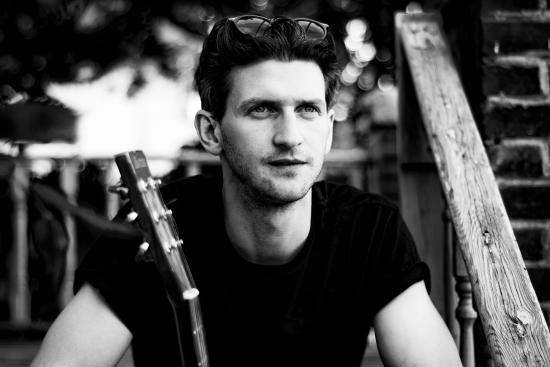 To every artistic dreamer wallowing in the drudgery of a job that shackles up your creativity, Cleyn's story is indeed encouraging.
Read full story
Comments (0)
*Please take note that upon submitting your comment the team at OLM will need to verify it before it shows up below.