Business
Software 'traffic cop' Gigamon expands with new R&D location in Ottawa
Software 'traffic cop' Gigamon expands with new R&D location in Ottawa
California based Gigamon, the worldwide leader in network visibility, analytics, threat detection and response has announced plans to expand its international footprint by opening its fourth R& D tech hub in Ottawa, in 2021. Gigamon currently has tech hubs in Santa Clara, California; Seattle, Washington; and Chennai, India with sales offices worldwide and its customers include more than 80 Fortune 100 clients.
Ottawa is well known for its highly skilled tech workforce, with a strong focus on candidates with software-as-a-service (SaaS) and cloud expertise. Gigamon will tap into the Ottawa's diverse tech-talent and their operations here will be focused on research and product development (This past summer, Ottawa saw one of the highest year-over-year increases in CBRE's Tech Talent rankings and secured the top spot for tech talent.)
"When reviewing potential expansion opportunities in North America, we considered a number of attractive options. In the end, Ottawa's diverse workforce and bustling tech community made it the clear choice," said Shane Buckley, President and Chief Operating Officer at Gigamon. "I would like to thank our partners at Invest Ottawa for being such tremendous partners throughout this process. We look forward to adding the best of the best to our team as our new tech hub will play a vital role in supporting our accelerated growth trajectory."
Gigamon technology plays a unique role in the technology space and acting as a "traffic cop" at key intersections in the massive wireless networks that deliver millions of gigabytes of data to and from its customers every day. Their cybersecurity technology targets and identifies potential malware and other threats so they can be neutralized before they do any damage. Gigamon software then removes duplicate information and ensures that the right data is steered to each application as quickly and efficiently as possible. "We become the single pane of glass for the organization to look at all the traffic, no matter where it is," says Buckley. Among its users are the Five Eyes intelligence alliance of Australia, Canada, New Zealand, the United Kingdom and the United States. "I think in today's world, it's very important for people to be able to continue running fast and staying secure," Buckley says, noting customers have seen a "marked increase" in attempted cyberattacks since the pandemic began.
Gigamon's announcement adds to the list of global companies who have chosen to establish operations in the city's vibrant tech sector, especially as a center for R&D. Throughout the selection process the Ottawa Gigamon bid was actively supported by Invest Ottawa's Global Expansion team and Ontario International's team in California and Canada.
"We are proud that leading-edge companies like Gigamon have chosen to expand their operations into Ontario, and today's announcement further solidifies Ottawa as a cornerstone of Ontario's technology ecosystem," said Vic Fedeli, Ontario's Minister of Economic Development, Job Creation and Trade. "This is a testament to the impressive talent, dynamic business climate and vibrant culture of innovation in the province." The announcement is also another feather in the cap for Ottawa Mayor Jim Watson who has been at the forefront of the decades long strategy of establishing Ottawa (and Kanata) as Canada's number one go to region for hi-technology companies.
"I am extremely proud to welcome Gigamon, an industry leader in network agility, visibility and security, to the nation's capital," said Jim Watson, Ottawa Mayor. "This is a significant investment by an emerging tech industry leader, reinforcing Ottawa's position as an attractive city in which to do business, particularly during these uncertain times."
NOTE: Initial hiring opportunities in Ottawa will predominately be for software engineers, with a focus on Cloud and SaaS skill sets. Over time, Gigamon expects significant expansion in Ottawa comparable to their existing tech hubs. For specific job descriptions, please visit the Gigamon career page. For more information on the company, please visit www.gigamon.com.
---
About Gigamon
Gigamon is the first company to deliver unified network visibility and analytics on all information-in-transit, from raw packets to apps, across physical, virtual and cloud infrastructure. We aggregate, transform and analyze network traffic to solve for critical performance and security needs, including rapid threat detection and response, freeing your organization to drive digital innovation. Gigamon has been awarded over 75 technology patents and enjoys industry-leading customer satisfaction with more than 3,000 organizations, including over 80 percent of the Fortune 100 and hundreds of government and educational organizations worldwide. Headquartered in Silicon Valley, Gigamon operates globally. For the full story on how Gigamon can help your business to run fast, stay secure and optimize, visit http://www.gigamon.com and follow them on Twitter @gigamon.
Recommended Articles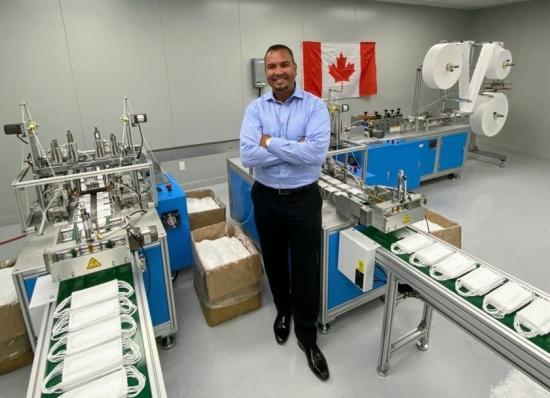 Trico Packing and Print Solutions Inc. celebrated Canada Day with a ribbon-cutting ceremony commemorating the launch of its new product line — Canadian-made surgical masks!
Read full story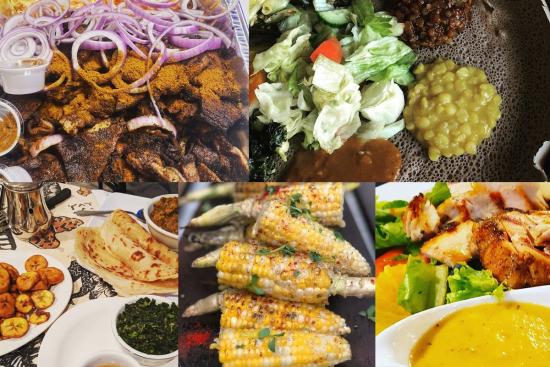 Supporting the Black Lives Matter movement has never been tastier!
Read full story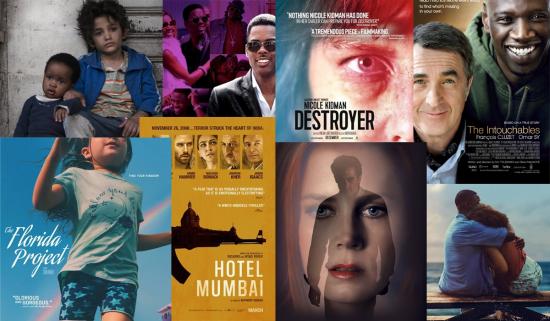 Keith Whittier brings you his list of 21 movies from TIFF that you may not have seen — but you should!
Read full story
Comments (0)
*Please take note that upon submitting your comment the team at OLM will need to verify it before it shows up below.