Best Picks
Bayne's Best Pick: Solve Your Dog's Pulling Habits with PetSafe's Easy Walk Headcollar
Bayne's Best Pick: Solve Your Dog's Pulling Habits with PetSafe's Easy Walk Headcollar
Almost every dog can attest to this: walks are very exciting and sometimes your dog wants to move a little faster and will pull on the leash. While with smaller dogs this problem can be solved with proper training and a good harness, teaching leash manners to bigger dogs can be more of a challenge; especially when they are much strong than you, or in some cases, bigger than you. Bayne loves going outside, especially when he sees the ball launcher come out and his favourite tennis balls being packed into pockets. All of this excitement and energy can make him a bit difficult to walk as he releases this excitement by running in tight circles around you as we near the park, or by liberating your arm from its socket with a fast lunge forward. No amount of treats, or attempts at training can deter this excitement for a new adventure. That was, until we got to try out PetSafe's Easy Walk® Headcollar.
The Easy Walk® Headcollar is a humane and comfortable way to train your canine pal to walk nicely beside you. A padded loop fits over the dog's nose, and it is adjustable to fit a variety of different nose shapes. This is not a muzzle, and when fitted properly, your dog can still open their mouths to bark, catch Frisbees or accept treats. The loop connects with a collar which goes behind your dog's head, which can also be adjusted for premium comfort. Any pressure from their pulling would be transferred to the back of
their neck instead of on their throat. When fitting Bayne with the Headcollar for the first time, we made sure to provide ample treats so he wouldn't see this as a punishment. It still took him a few days to get used to the Headcollar and he would try and rub his face against people's coats or in the snow, but once the Frisbee came out, he forgot he was even wearing it.
The difference in Bayne's walking with the Headcollar on was incredible! Whenever he tried to pull on the leash, the Headcollar would gently guide his head sideways, making his body steer towards you. After a couple attempts at pulling and jumping forward, Bayne settled to walking calmly next to us with a relaxed leash and only ran forward when we let him run free at the park. He began to pay a lot more attention to where we were going, rather than to what he wanted to go explore, and that pain in our shoulders we got after walks with him: gone. We love how easy it was to fit Bayne with the Headcollar, how quick it is to put on and off, and how quickly it has helped us with training him to walk properly next to us when it's time to go out!
If you have a dog that loves to pull on walks, we recommend giving the Headcollar a shot! The Easy Walk® Headcollar comes in two colours and three different sizes to fit dogs as small as Beagles, to dogs even bigger than Bayne. The Headcollar can be purchased online at PetSafe's website, or in-stores at your local pet shop.
Recommended Articles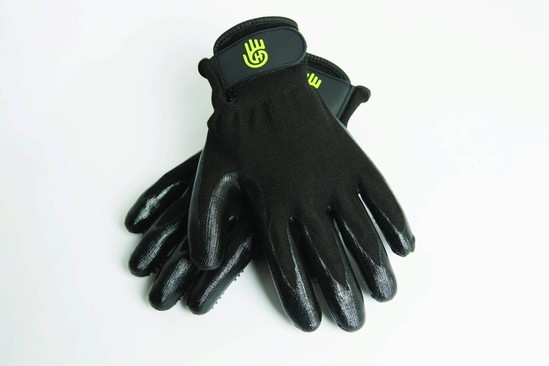 Does your pet hate being groomed? Don't give up hope just yet! The HandsOn Glove is designed for easy and comfortable grooming that lets you bond even closer with your pet.
Read full story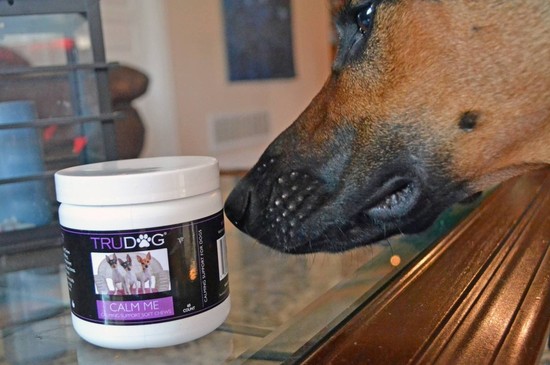 Separation anxiety is common in dogs and can often result in destructive behaviour. We got to try out natural dog treats which help keep your canine pal calm in stressful situations.
Read full story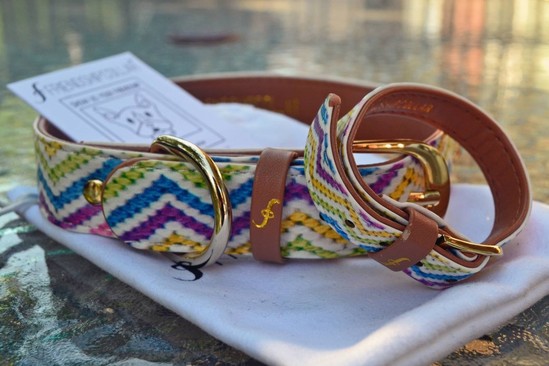 Admit it, who wouldn't want to have matching accessories with their BFF?
Read full story
Comments (0)
*Please take note that upon submitting your comment the team at OLM will need to verify it before it shows up below.