Good Reads
Something amiss in a peaceful Sunday lunch!
Something amiss in a peaceful Sunday lunch!
By Audrey D. Cole, O.Ont.
The food was delicious, the service excellent, as always! As do many of the regulars, I was sitting in the booth section of my favourite local restaurant. My usual spot was not available when I entered so I was in the back corner. The booths are open, the backs of the seats only shoulder high. It can become quite noisy in the booth section, particularly when there are hungry players and their families from the hockey tournaments at the local arena. But this was a quiet Sunday afternoon. Most of the post church service diners had already enjoyed their meal and left the restaurant.
At such times, it is impossible not to hear conversations in adjacent booths. I was always taught that it was rude to listen to conversations in which I was not invited to participate. I was told, in fact, to "just close your ears" – a feat I admit I never quite mastered but with which nature is helping significantly in my later years! On this occasion, I also had my Sudoku puzzle on which to concentrate. Although a conversation was taking place, for most of the time I have absolutely no idea what was being discussed in the booth a couple of feet away on the other side of the aisle.
It was towards the end of my soup and sandwich lunch that two consecutive phrases from that conversation, literally, jumped across the aisle: "... and their men always walk ahead of the women ..." and "well, certainly, their God is not our God"! Oh, dear, I thought! Not again! In the previous few days, I had been saddened to find myself participating in a disturbing and disheartening Email exchange on the same topic with a local person I have known very well and respected for many years. Nothing I said in that exchange could break down the beliefs driving the anti-Muslim, anti government, populist attitude of my correspondent.
What is it about rural Canada that brings out these shocking racial (and religious and anti-government) prejudices? Certainly, in the area in which I live, it is not that we are trying to accommodate a disproportionate number of refugees - as if such a situation should ever be justification for prejudice! Although some community groups in the area are sponsoring refugees from Syria, we are a struggling community that in the past decade has suffered the closing down of almost all of its former industry leaving insufficient available work for the established population. Typically, people no longer come to this beautiful area in the expectation of finding employment. And, certainly, to our detriment I believe, there are relatively few people here of races other than Caucasian.
What does one do in circumstances such as I describe? My gut instinct was to stand up and express my dismay to the two couples across the aisle but I could not do that! Not only would my Mum have considered that to be rude but, also, it would probably have been unfair. Perhaps those two, presumably retired, couples had never had personal experience so didn't understand the absolute horror of war. Perhaps, unlike so many immigrants of the past 70 years or so, they had never, personally, seen the devastation of a bombed city or known injured survivors of those wartime horrors who lived with disabilities that, for the rest of their lives, affected their health and well-being. Perhaps, personally, they had never heard the heavy and ominous drone of bomber aircraft or, for example, the sudden and frightening silence of Nazi engine driven buzz bombs that had terrified so many UK immigrants and were, I suppose the forerunners of today's drones and missiles. Perhaps my luncheon neighbours had never lived even within the limitations imposed by strict food rationing that my generation of immigrants from the UK and other parts of Europe can never forget, or with the utter frustration of being subjected to a 4 inch limit of water in a once a week bath, let alone the sheer absence of either sufficient supplies or running water as has been the experience of so many current would be Canadians. And, surely, the stress on innocent civilians in that earlier war that I remember so vividly from my teens, must be many times multiplied in today's high speed, high tech, guided missile kind of war.
I wish that I could understand the source of the prejudices I am seeing around me. Do we really need to have lived the gruelling and destructive experience of today's refugees and would be immigrants to have compassion for them? Surely not! But one cannot help but notice that religious differences are playing a part in the devaluation implied, for example, by the comments of my neighbours at the restaurant.
As one ages, inevitably and sadly, one finds oneself attending many funerals. I have no religious affiliation but friendships have demanded that I attend a number of funerals in Catholic churches. Just like the Muslim faith, the Catholic faith expects adherence to many ritualistic and historical practices. There is one practice that has impressed me in the informal portion of some Catholic funeral services I have attended. It is the point at which the priest has invited the congregation to turn around and shake hands with and welcome others. It is not an onerous task but it does tend to generate a sense of sameness and inclusion. There is probably a similar welcoming in most faiths. It would certainly not surprise me to know that there are such rituals in the Muslim faith.
But, surely, irrespective of religious affiliation, it cannot truly be a problem for members of a nation that has grown and prospered by reason of the contributions of those many decades of "new Canadians," mostly immigrants and refugees, to share that prosperity with currently displaced fellow humans, many of whom have lost everything they ever had. To make it a problem is so distressingly unfair and so utterly "un-Canadian."
---
"Audrey Cole is an activist, educator and lecturer with deep roots in the Community Living movement. Upon joining her local "Community Living" Association after her son Ian was born, she became intrigued by human rights issues. She is known for her expertise on guardianship legislation and her work on supported decision making and on genetic discrimination and has written and lectured on these matters nationally and internationally. She is a Past President of the Brockville and District Association for Community Involvement, an Honourary Life Member of Community Living Ontario and a Distinguished Associate and Honourary Life member of the Canadian Association for Community Living (CACL). She is an Associate of the Institute for Research on Inclusion and Society (IRIS) and currently serves on CACL's Values and Ethics Task Force. In 1997, she was awarded the Order of Ontario in recognition of her "tireless activism on behalf of people with disabilities."
Recommended Articles
Photos supplied by Dragonette. Three years after the release of Body Parts Dragonette is back with...
Read full story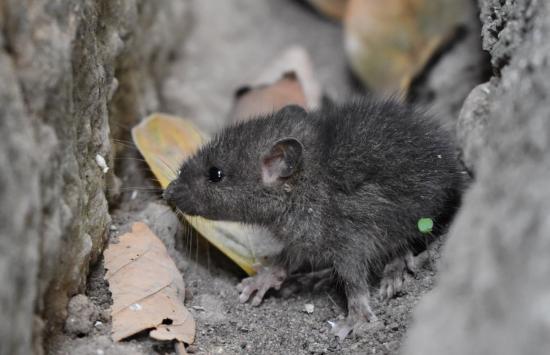 Handling rodent issues in your home can sometimes be difficult, but you can do it yourself
Read full story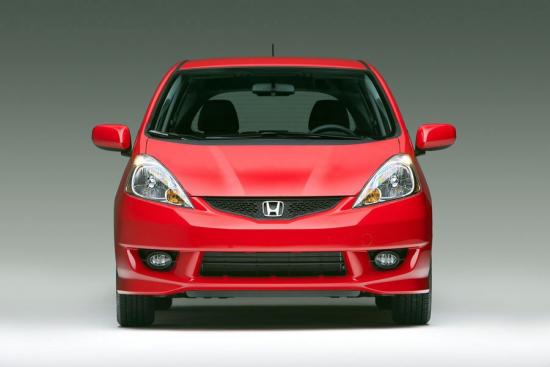 Thinking about a new car? Here are some tips on how to drive home a new Honda.
Read full story
Comments (0)
*Please take note that upon submitting your comment the team at OLM will need to verify it before it shows up below.