Auto
Sonata Hybrids Prove Big Cars Can be Thrifty
Sonata Hybrids Prove Big Cars Can be Thrifty
I'm parsimonious and proud.
Don't get me wrong, I love asphalt-ripping V8 engines and twin-turbo V6's – as long as I'm not feeding them each week.
When it comes to pain tolerance, I have precious little at the pump and am happiest when donating less of my paycheque to our ailing petroleum industry.
Which is why the Sonata hybrid (HEV) and it's plug-in sibling (PHEV) were such a pleasant surprise. These are big cars that sip fuel at a rate that puts most, if not all, subcompacts to shame.
Take, for example, my first week with the HEV.
By day six, having logged roughly 400 km crisscrossing the city, I was left with half a tank. And I wasn't feathering the throttle to achieve 6.2 litres/100 km (combined city/hwy) – not far off its NRCan rating.
Fast forward a week, and the PHEV knocked this out of the park. Averaging an uber-thrifty 2.5 litres/100 km, I used only 12 litres of fuel to cover 500 km. Sure, this meant plugging in at every opportunity, but it was nice consuming electrons-only for most trips around town.
And you can run a lot of errands within the Sonata's predicted 43-kilometer EV range.
Admittedly, this won't match dedicated electric vehicles like the Nissan Leaf, arguably the standard bearer in this segment, but with a gas engine on tap when the battery runs dry, plug-in drivers are never white-knuckling it.
If you're familiar with the nameplate, you'll know that Sonata comes in multiple flavours – from frugal to sporty – and with a plethora of powertrains: 2.4-litre naturally aspirated, 2.0-litre turbo, regular hybrid and plug-in hybrid. Add to this up to six trim levels and pricing that starts at $24,749 for the base 2.4-litre GDI to $43,999 for the PHEV "Ultimate" as tested, and there's a Sonata for most budgets.
The model began a complete makeover in 2015, when its Fluidic Sculpture 1.0 styling was swapped for a less swoopy version 2.0. This began in the regular gas burners, with the hybrid being updated nearly a year later.
The new-generation Sonata became not only longer and wider, but its sheet metal more taut and athletic. Its first impression was now more aggressive, with Hyundai's signature hexagonal grille flanked by straight-cut projector headlamps and a row of LEDs.
From the side, a bold character line follows the rising beltline, visually connecting its wing-shaped tail lights to the muscular front wheel arches.
The Hybrid deviates little from its straight-petrol sibling, but there are a few differences.
The HEV and PHEV both receive a unique grille and headlights, front and rear bumpers, front fenders, and new wheels that shed the wind and help achieve its slippery 0.24 drag coefficient.
Hybrid powertrains have also been updated.
Gone is the previous generation's 2.4-litre engine, replaced by a more efficient 2.0-litre "Nu" GDI four cylinder. This is mated to a six-speed automatic that houses a more powerful electric motor where you'd normally find the torque converter.
No, this isn't a barnburner like some hybrids where the electrics serve to boost an already powerful engine. The Sonata is more about thrift.
Its four-pot petrol engine makes a modest 154 hp and 151 lb/ft of torque. The electric motor, however, adds another 51 hp and 151 lb/ft for a net output of 193 horses.
Don't ask me how they do the math.
Even more significant is the torque, as electric motors deliver this instantaneously – and you can feel it in the Sonata when you plant the pedal. There's reasonable thump off the line – 235 lb/ft in the last model. Probably more in the 2016.
The PHEV gets the same four-cylinder engine, but benefits from an even more powerful electric motor that develops 67 hp and bumps the system output to 202 horses.
Both hybrids derive their power in three ways: engine only, electricity only and a combination of both, with the transitions happening seamlessly depending on road conditions and your propensity towards lead-footedness.
The PHEV has the added benefit of being able to run on electricity only for more than just short bursts, and can do so up to 120 clicks.
Instrumentation provides the usual metrics you'd expect with this kind of vehicle: real-time fuel consumption, energy source, battery charge, EV range and more. The PHEV also provides a few neat tricks like driving history (distance and fuel economy over the last 30 drives), and a list of nearby gas and charging stations.
The battery can also be charged through regenerative braking, engine braking, and using the engine like a generator while driving. Try the latter on the highway (when fuel economy peaks), so you can switch over to gas-free motoring in stop-and-go city traffic.
Sounds complicated, but these driving hacks can pay off in significant fuel savings.
For my test, Hyundai's PR team supplied a 110-volt cable, bringing the Sonata PHEV to full charge overnight. Most owners would opt for a 240-volt station, accomplishing the same in less than three hours. Costs vary ($1,000 to $3,000), but there are government incentives.
Pricing for the conventional hybrid starts at $29,649, climbing to $33,799 for the Limited and $37,499 for the Ultimate. The PHEV comes only in Ultimate trim for a lofty $43,999.
The base ride is well equipped with dual-zone climate control, heated front seats, heated (leather-wrapped) steering wheel, hands-free trunk opening, smart key with pushbutton start, rearview camera, automatic headlights and more.
Ultimate trim ups the ante with leather seating (heated front/rear, and cooled up front), power adjustable front seats with driver memory, nine-speaker Infinity audio and eight-inch touchscreen navigation. And there are driver aids like rear parking sensors, adaptive cruise control (with stop-and-go capability), forward collision warning, lane departure warning, and blind-spot detection with rear cross traffic alert.
The range-topping PHEV doesn't get the Ultimate's window shades and panoramic sunroof, but puts the added dough into a more robust motor and battery pack, the latter of which is five times larger than the regular hybrid.
Interior styling and materials overall have improved, with my HEV tester getting a two-tone grey and beige treatment, with plenty of soft-touch surfaces and woodgrain accents in the doors and dash. The passenger cabin is not only more upscale, but quieter, thanks to well-fitted components and abundant sound-deadening measures.
These Sonatas may seem a little steep, but they're right in line with Camry, Accord and Fusion hybrids. And in the case of Hyundai, the hefty premium for electrics has all but disappeared.
Demonstrating that although green motoring isn't yet cheap, the penalty for being a friend of the polar bears isn't paying loads more for a car that's no fun to drive – or to look at.
SNAPSHOT: 2016 Hyundai Sonata Hybrid and Plug-In Hybrid
BODY STYLE: mid-size sedan
ENGINE: 2.0L DOHC 16-valve four cylinder (154 hp and 151 lb/ft of torque) plus electric motor (51/67 hp) for net system output of 193 hp (HEV) or 202 hp (PHEV)
TRANSMISSION: (FWD) six-speed automatic with Shiftronic manual mode
FUEL ECONOMY: HEV (as tested) 6.0/5.5/5.8 litres/100 km (city/hwy/comb); PHEV 6.1/5.7 litres/100 km (city/hwy) 2.4 Le/100 km (combined)
CARGO: HEV 380 litres; PHEV 280 litres
PRICING: HEV base $29,649, Limited $33,799, Ultimate $37,499, PHEV Ultimate $43,999
WEBSITE: hyundaicanada.com
Recommended Articles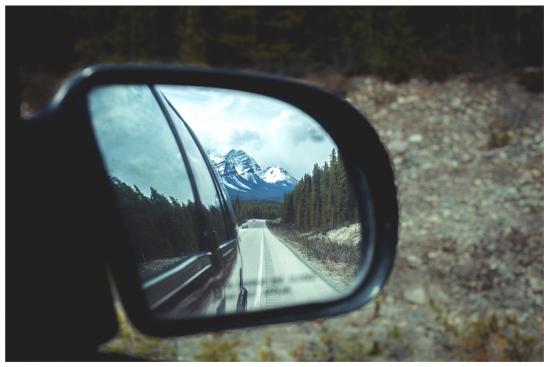 Before you pay a lot of money for a vehicle you end up hating, consider the following.
Read full story
You'd be excused for thinking that Mazda CX-3 looks a lot like their top-selling Mazda3 hatchback – otherwise known as the "Sport."
Read full story
Nissan calls it their "four-door sportscar" and it was an unusual choice for a mid-winter test.
Read full story
Comments (0)
*Please take note that upon submitting your comment the team at OLM will need to verify it before it shows up below.