Arts & Events
Song Dogs and Troubadours — Canada's legendary Skydiggers
Song Dogs and Troubadours — Canada's legendary Skydiggers
Legendary band, Skydiggers are one of Canada's most prolific, talented, endearing and entertaining musical ensembles. They were formed in the late 1980s by singer Andy Maize and lead guitarist Josh Finlayson as a duo called West Montrose. Later, rhythm guitarist and singer-songwriter Peter Cash, drummer Wayne Stokes and bassist Ron Macey joined the lineup and they named themselves Skydiggers. These song dogs and troubadours of the alternative scene are exceptional musicians, performers and songwriters. Their signature sound features harmonized vocals, drums, horns, jangly acoustic and electric guitar, groovy Harmonica mixed with some saucy sax and subdued bass riffs that all combine to be . . . well, Skydiggers. And did I mention the natural charisma and always quirky coolness of front man Andy Maze who plays the perfect foil to captain cool himself, Josh Finlayson.
The band and their music remain timeless. In 1990, their first self-titled album brought them into the limelight with the popular tracks Monday Morning, I'm Feeling a Lot Older Than I Should at 24 and I Will Give You Everything. Their follow up record, Restless, was fueled by the hit song A Penny More which became the band's biggest hit. By 1993, their third album, Just Over This Mountain, led them to the big stage to pick up the Juno Award for Most Promising Group. Since then Skydiggers have written, toured and played across Canada and back and then some, while remaining popular with their fans and true to themselves and their music.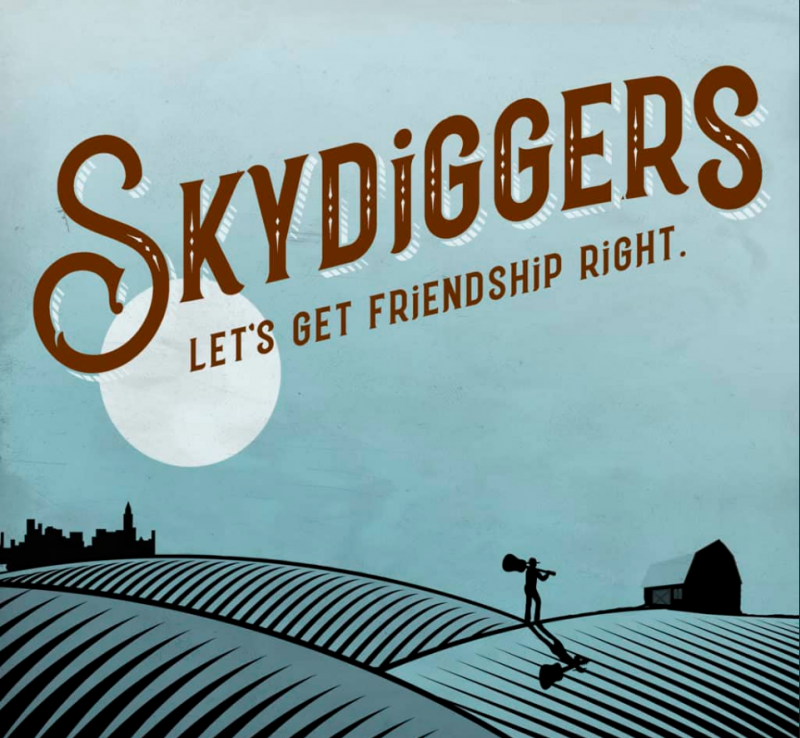 Their latest tour arrives in Ottawa this weekend and they'll be performing songs from their new release called, Let's Get Friendship Right: a 9-track effort of their signature grooves with a few added twists. The album is paradoxical because it deals with the theme of loss and grief, but the overall message is one of hope and optimism and the joy of friends, family and experiences. Whether its the funky upbeat sax and mood of Questions of Love or the affectionate and contemplative song, It's Too Soon to Say Good-Bye or the angry lyrics of Ineligible with its rap like dialogue, there's much to unpack and enjoy here. Interestingly, the album ends with the timeless classic song, It Was a Very Good Year. With Skydiggers, hope springs eternal. Bravo!
Ottawa Life Magazine interviewed Josh Finlayson to get caught up with the band and to learn more about their new album and current tour.
---
OLM: In your early days Skydiggers played the bars and clubs in Ottawa often. You've come back several times over the years and remain popular here.
Josh Finlayson: Ottawa has been very good to us and we really love the city and the fans. Must be something in the water there (laughs).
OLM:Tell us about the new album — Let's Get Friendship Right? You wrote the songs while visiting Banff? I mean it doesn't get any more -- sort of . . . . Canadian, than being in Banff?
Josh Finlayson:Yeah (laughs) When we were touring in 2017 Andy and I were talking about doing a new record. The premise was that my dad had passed away a few years earlier and Andy's dad passed away six months later. We lost a Skydiggers friend at far too young an age and then we lost our friend Gord Downey (Tragically Hip). So, there was this cathartic element to all that and I guess it became part of our thoughts and feelings and mood and, of course, our writing. That all presented an opportunity to celebrate those ties and those people. You know, maybe it's a by-product of our age. Gord and Paul died too young, but our fathers lived long and great lives. With our previous songs and albums, we would start to write songs and finish them off at different times, but with this one we wanted to build them from the ground up and finish them. So that's what we did. We wrote many of them in Banff – a great setting.
OLM: Those are significant things to take on in a song or album even for a group that has been together for so long.
Josh Finlayson:We have such a great friendship. When you spend so much time with each other it becomes like a brotherhood, a sisterhood. A kind of shared experience and there are a lot of memories to draw on. In the case of Andy and me, we wanted to write about the loss and the grief part, but there is another side to that which the reflective part that allows you to see and honour the other stuff — the good stuff — like reflecting on all the friendships, the things we've done, the people we've met. The music and the writing of a song is a really good way to chronicle all of it. It's good medicine really.
OLM: Are you happy with the new album?
Josh Finlayson: Yes, it's been a joy to play it on tour and get the immediate reaction from people.
OLM:You have so many popular songs. How do you decide which ones you are going to play each night?
Josh Finlayson: Well, we feel very grateful that people want to hear the songs we play so we always try to make a set list that balances the new material with our older songs. People come to hear us play so . . . Andy usually writes the set list. It's a process for him and the new material keeps us on our toes. We are surrounded by an incredible group of musicians, so we are thankful.
OLM:I want to ask you about a fan favourite which is your version of the George Jones classic, Slow Burning Fire. I've seen you do it on your own, with Blue Rodeo and I've seen bar bands try to replicate it at weddings and in concerts and in bars — how did you first come to do that song?
Josh Finlayson: Well Peter Cash liked George Jones and he used to play that song at the Spadina hotel – it was written by George Jones and he had a duet hit with it with a female singer named Terri Gibbs in the early 80s. When we started we saw ourselves as a vocal group like the Stones, the Beatles, the Birds and the Eagles — so we love vocal harmonies. In the late 80s the thing in music was a lot of singular voices but we liked the harmonies and acapella stuff. So, our acapella beginning of that song sort of showcased what we were trying to achieve and helped shape and particularly define us, from where we started, really until now.
OLM: How has the industry changed and how has the business of music changed for you guys over the last three decades?
Josh Finlayson: Well the biggest change is in the distribution of music today. It is so different. When we started you had to get a record deal and you made very little money. The internet has killed the need for a record company, like it used to be, and has completely changed how people get their music out to a larger audience. The bigger challenge now is that there is a lot of music and competition out there — you can be bombarded with different options all the time. If I were staring out to today, I think I would find it more daunting and challenging than when we began. But you know one thing has not changed and that is the important thing in being a musician is to play live. I know lots of great young musicians who go out and play because it about the experience. So, play.
OLM: I read you are playing as guest at the Jim Cuddy Christmas concert in Toronto this year.
Josh Finlayson:Yeas, I'm one of many guests. We have so many good friends in music in Canada and Jim's annual event at the Horseshoe is always great. I always look forward to playing.
OLM: You are on the road a lot – do you still like the touring?
Josh Finlayson: I love touring and being on the road. It's not for everyone but I know how to do it (laughs). Charlie Watts once said about touring, after doing it for a couple of decades that it was five years of playing and 20 years of waiting around (laughs). Playing is one thing but performing in a live situation is a different skill set. We did shows with Paul Langlois of Tragically Hip recently and realized we have 30 plus years of performing. With that much experience, you know you can't fabricate that — it's very special and it took us a long time to realize that. Andy and I appreciate the music, the fans, everything and we try not to take it for granted.
Editor's note: Because it's December, you can't write about Skydiggers without mentioning their version of the famous Christmas classic Good King Wenceslas which is on just about everyone's Christmas playlist (or should be!).
---
About Skydiggers new album, Let's Get Friendship Right
In November of 2017 Skydiggers' co-founders, Josh Finlayson and Andy Maize found themselves turning to the healing power of music to deal with the recent loss of several friends and family members. A week-long writing retreat at the Banff Centre led to a recording session in early 2018 at The Tragically Hip's The Bathouse Studio with engineer/producer Nyles Spencer, drummer Peter von Althen and multi-instrumentalist Aaron Comeau.
Initially intending to write and record a suite of songs chronicling the five stages of grief, the idea for the album gradually morphed into a nine-song celebration of the enduring relationships that have influenced, inspired and carried Josh and Andy through life's fleeting passage . . . and to finding a way to overcome loss through music's "good medicine".
OTTAWA Tour Dates:
Friday, December 13 - Ottawa, ON - NAC Theatre (w/ Donovan Woods, Basia Bulat)
Saturday, December 14 - Ottawa, ON - NAC Theatre (w/ Donovan Woods, Basia Bulat)
Web: skydiggers.com
Labels: Enigma, FRE, DROG, Latent Recordings Members: Andy Maize, Josh Finlayson, Ron Macey, Michael Johnston, Noel Webb, and Jessy Bell Smith Past Members: Wayne Stokes, Andrew Cash, Mike Sloski, Steve Pitken, Joel Anderson, Peter Cash, Peter von Althen, Paul MacLeod
Recommended Articles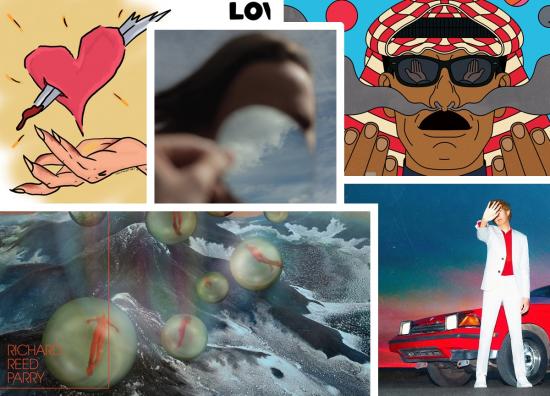 From Ottawa to Syria, to Norway and back home again, we have five album review to help you get through the work week.
Read full story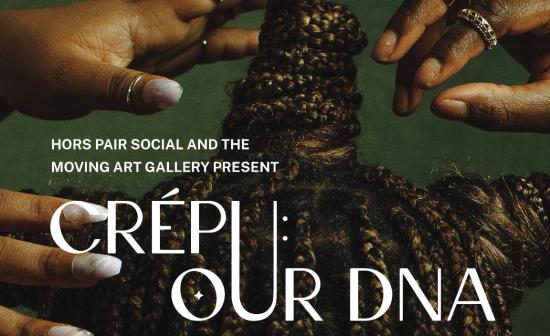 The Moving Art Gallery has joined forces with Hors Pair Social to invite Ottawa-Gatineau creatives and art lovers to Ottawa's Premier Black Hair Art Show at Club SAW
Read full story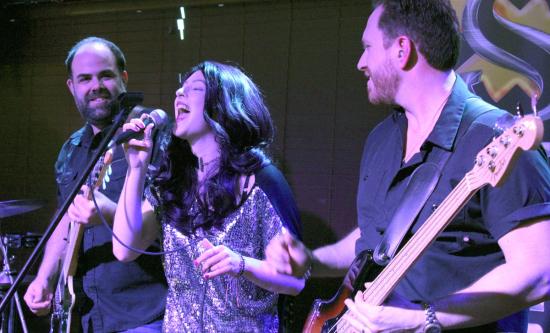 After over 20-years writing about life in Ottawa, we think we have a pretty good idea of the best of what this city has to offer. In this weekly series, we'll share our picks with you — our top hotels, live music venues, local brews, bands and more. Check, share and discuss #OLMBest every week!
Read full story
Comments (0)
*Please take note that upon submitting your comment the team at OLM will need to verify it before it shows up below.