Sophie D'Orléans at Marvest Festival
Photo credit: Lucy Durant
---
Local Soul singer and pianist, Sophie D'Orléans, is back in Ottawa after spending the summer in British Columbia touring with her band The Sophistocrats. The summer was fruitful; Sophie organized the Honeymoon Tour for which she obtained a Music BC travel grant, performing 14 shows with The Sophistocrats.
Since moving back to Ottawa and securing a FACTOR Artist Development Grant, Sophie decided to release music under a new name: Sophie D'Orléans. Fans can expect her first single and official music video in the fall with songs that depict "a poignant narration to today's definition of romantic love, self-love and trust."
In celebration of her return to Ottawa, she'll be performing two solo sets at Marvest Festival on September 14th. Catch her at the Purple Urchin at 1:45PM and again at Eldon's Restaurant at 4:15PM.
We caught up with Sophie before her performances to discuss songwriting, her upcoming single, touring B.C., and more!
Ottawa Life Magazine: When did you start songwriting and performing?
Sophie D'Orleans: I started songwriting in 2012. I had been learning guitar on my own for a few years when I felt the need to write my own material. My first song came naturally, I started and finished it in one afternoon. A couple of months later, I ventured to the open mic at Umi Café to perform for the first time. I remember playing a Laura Marling cover as well as my first original song called Gifted. My first professional performance was in 2014 after finishing my first year of music school at Selkirk College in Nelson, BC. My friend Dannika Soukoroff hired me to be a part of her outdoor concert series. My stage banter was definitely weird and quirky.
What inspired you to write "Together" and what has the reception from your audience/fans been like?
Together is a compilation of songs I wrote during my time in the Contemporary Music and Technology Program at Selkirk College. I was in a complicated, co-dependent relationship and I was trying to reclaim my sense of self through songwriting. All the songs talk about being a young adult, learning to love yourself as well as learning to create and nourish healthy relationships.
Together was my first EP so my audience was just getting to know me. It's been well received. My audience has been growing organically ever since I released it. I'm especially grateful that it indirectly introduced me to new friends and other emerging artists!
What was it like touring in B.C.? What was your favourite part of your trip?
My favourite part of the trip was playing music with friends. It was so much fun getting to spend time with my ex-bandmates and friends from music school. I'm fascinated by the connection that music creates, especially when you're playing together. The guys from The Sophistocrats are basically family to me.
This was my third time touring BC with the band. I love it there, the views are absolutely breathtaking. I'm especially glad there weren't as many fires this year. We were able to enjoy blue skies this summer.
What's on the horizon for the rest of the year? Anything exciting lined up for next year?
I have lots of plans on the horizon! I'll be releasing a single and a music video in the fall. I'm putting together a band in Ottawa to play my music live. In 2020, I've got a few more singles and surprises in the works!
When you're not working on your music, where can people find you?
When I'm not songwriting, practicing, planning releases, recording or teaching music, I love to spend time outside, biking, walking, canoeing or hiking. I love cooking and spending time with my family and friends.
Recommended Articles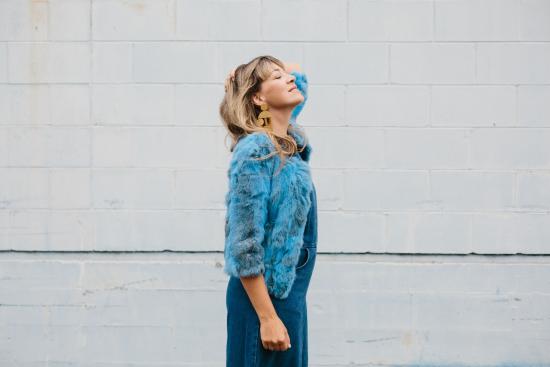 As she explores how her fans react to her music, Barber is also finding merit in her songs she'd long forgotten herself.
Read full story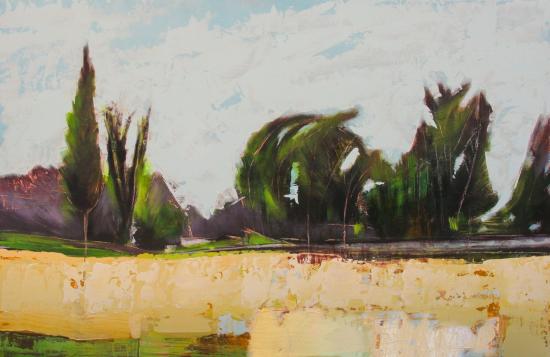 Alpha Art Gallery presents two new exhibitions: Thick & Thin and Freedom Art.
Read full story
Tim Nast's 12-date, Ottawa Valley-wide tour kicks off in October!
Read full story
Comments (0)
*Please take note that upon submitting your comment the team at OLM will need to verify it before it shows up below.