Cover Stories
Spartan Bioscience: Ottawa's superhero of DNA testing
Spartan Bioscience: Ottawa's superhero of DNA testing
By now you've probably already heard of COVID-19 but you may have missed a March 31st announcement about a $73 million investment by the federal government in an Ottawa company called Spartan Bioscience.
History may record that date as a major turning point in the global fight against the pandemic. Spartan is about to live up to its name, as declared by its website: Spartan /'sparten/ adj. & n. • adj. 1 of or relating to Sparta in ancient Greece. 2 possessing the qualities of courage, endurance, stern frugality, etc, associated with Sparta.
Spartan Bioscience is a Canadian company with headquarters on Baseline Road. Its products are currently in use by such organizations as the U.S. Centers for Disease Control (CDC), the New York State Department of Health, and The Mayo Clinic. Spartan research has been published in prestigious medical journals like The Lancet and The New England Journal of Medicine.
Spartan technology has regulatory approvals worldwide, including FDA 510(k), European CE IVD Mark, and Health Canada. It was a world leader in portable DNA testing long before COVID-19 swept the globe, so its signature product was primed for adaptation to the front-line fight.
The Spartan Cube is a fully integrated DNA collection, extraction, and analysis device with an intuitive interface that is simple to operate. It's the world's smallest DNA analyzer, the size of a coffee cup in fact, and provides results with unprecedented speed and accuracy in applications ranging from infectious disease and precision medicine to food and water safety testing. Paul Lem, M.D., is a graduate of the uOttawa Faculty of Medicine and the founder and CEO of Spartan Bioscience.
"It was always my dream since I was a little kid to be an inventor," Paul recalls, "but my parents suggested I'd probably starve, so they encouraged me to get my medical degree." It was fortuitous advice that has come to fruition in the work of Spartan, in spite of Paul winning the uOttawa grad award for skipping the most classes. "Whenever I would go through the microbiology lab at the Ottawa Hospital," he admits, "I'd be more interested in inventing new ways of DNA testing, so I'd skip out." It's has always sparked his imagination from way back when in his high school days and the Canada-Wide Science Fair.
Spartan started up in 2005 with the vision of developing portable DNA analyzers. Over 200 companies have been working in the same space along a trend line that takes the process out of the lab and into pharmacies, doctors' offices, and eventually into the home. Blood glucose meters and home pregnancy tests are a common version of what once required a trip to the doctor.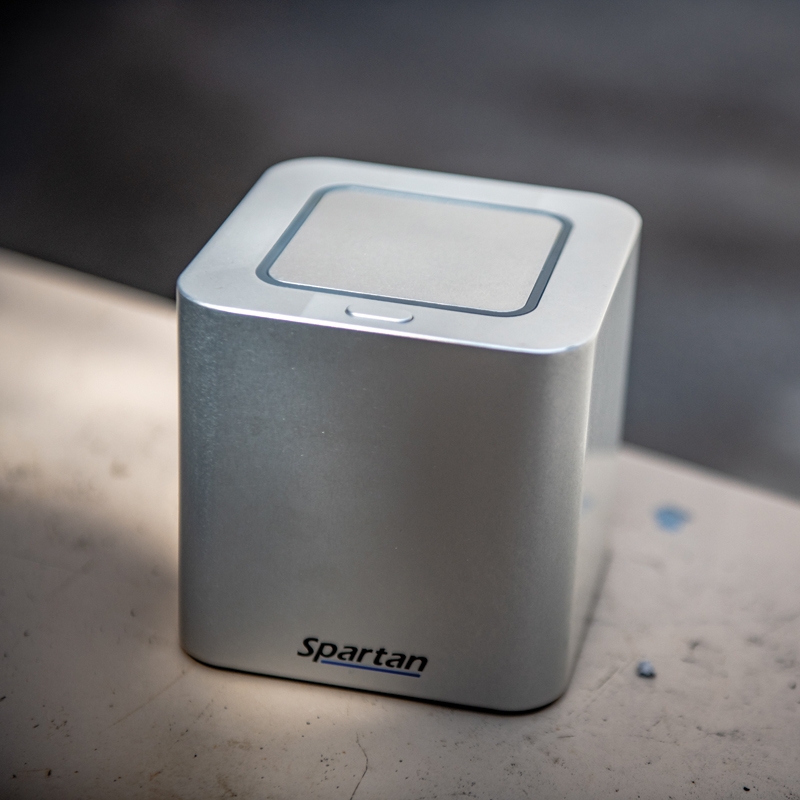 Spartan's products have been in use since the early days of the company. "One of our commercial tests is what's called a precision medicine test," Paul explains. "How do you choose the right drug for a patient? It's how cardiologists determine medication for heart attack patients based on their specific genetics." Legionella bacterial contamination can decimate a water system in buildings. It too is an application for Spartan innovation and can save lives on a mass scale. Customers include the CDC and plenty of Fortune 500 companies.
Rapid testing is priority one in a pandemic world. The complexities of COVID-19 mean roughly 50 per cent of carriers are asymptomatic and can shed the virus every which way without knowing it; hence, social distancing. South Korea grasped this very early on and implemented widespread mass testing. As Spartan ramps up production capacity, so too will testing capacity expand in Canada. The automated test can be operated by non-lab personnel in such facilities as airports and border crossings. Deployment in doctors' offices, pharmacies, and clinics will relieve the pressure on labs. Plug the Cube into the wall and it should do one test at a time for years, requiring no more than a simple swab, the push of a button, and a short wait time. This is particularly consequential for smaller and remote communities where lab tests mean long wait times.
Spartan's history of innovation, research and development is built on solid credentials. "Build up the expertise of our staff, get to know the process of getting regulatory approval, manage the complexities of ISO 13485 approval for medical devices, manufacturing facilities for medical grade devices," as Paul describes, and you have the prescribed requirements for a company poised to pivot into service in Canada's battle with COVID-19. "The last three weeks have been like nothing else in my entire life," Paul says with amazement in his voice. The company was already tracking the global spread for several months. The CDC in the US published a validated COVID-19 report, "and then we started realizing we should adapt this test to our device because they validated it on over 2,000 respiratory samples."
On March 20th, the federal government issued a call to action to the country's manufacturers to re-tool their products and re-orient their expertise and capabilities to produce medical supplies. Over 3,000 Canadian companies stepped up in the spirit of national cooperation. It was a prescient move, in light of what would be a blurry-eyed tweet by President Trump threatening Canada with a 3M mask embargo. It was the pivotal moment for Spartan, as Paul describes it: "That's when the government reached out. I have to give a lot of credit to Prime Minister Trudeau, and Minister Navdeep Bains. They highlighted us. They told their staff to work with us very quickly, and then we got contracts in place at lightning speed."
Sean Tomalty is Spartan's Chief Operating Officer, an engineer and MBA with 30 years of experience in operations and manufacturing at companies like Abbott Point of Care, where he was Plant Director of a 500,000 square-foot medical device manufacturing facility here in Ottawa that produced the i-STAT® portable clinical analyzer and 35 million test cartridges annually. Production agility was required, and Tomalty was the man to deliver it. "We said, Sean, ok, take all those plans you've been developing and let's start executing them," Paul recalls. "We also had Nick Noreau, our Chief Revenue Officer, and he had expertise in how to efficiently implement contracts with the government."
Spartan's moment had arrived, and for Paul Lem, it felt like they had been preparing for it for 14 years. "Myself and our team were very impressed with the government. From the time Prime Minister Trudeau made the announcement on March 20th, in less than a week we had a contract in place! That allowed us to start scaling up immediately. They assigned the most senior people in the government to work with us. "What was that quote by Louis Pasteur?" Paul muses. "Fortune favours the prepared mind."
Spartan Bioscience signed a procurement agreement, and filed a submission for its Cube to be reviewed by Health Canada, on an expedited basis, and by the U.S. Food and Drug Administration. Spartan's research was already supported by the National Research Council of Canada's Industrial Research Assistance Program, on top of which the government awarded a contract to accelerate and adapt Spartan's innovative work to rapid COVID?19 diagnostic testing. On April 13th, Spartan Bioscience received Health Canada approval and prepared to swiftly ship Cubes to its federal and provincial government partners.
Provinces were already lining up. On March 30th, Ontario had its largest single-day increase of new COVID-19 cases to date. It changed the priority of who gets tested, as did other provinces facing similar jumps in numbers. Ontario shifted its strategy by increasing testing across a broader segment of the population, but required the means to accomplish this rapidly and effectively. Spartan's Cube was just what the doctor ordered, to a total of nearly 1 million test kits that were still awaiting approval from Health Canada.
There's that old joke about how to empty a swimming pool full of Canadians on a hot July day. You just tell us to get out of the pool. Compliance, it seems, is part of our national DNA regardless of language or ethnicity. It appears to be built right in to the Dominion spirit of "peace, order, and good government." We look south on CNN, shudder, and try to do things properly. Politicians have even realized that, to their collective credit, nobody wants to see partisan shenanigans. Paul Lem appreciates the difference in the made-in-Canada approach and the impact his end-to-end, made-in-Ottawa device will have in the fight against COVID-19.
"We are grateful to the Government of Canada for working closely with us to expedite the review and approval process," said Lem in a press statement. "We are ready to start shipping our portable COVID-19 test to the federal and provincial governments, and to make them widely available to Canadians. There is an urgent unmet need for rapid COVID-19 testing, and as a proudly Canadian company, we are excited that our technology will be an important part of fighting the COVID-19 pandemic in Canada."
Canada will soon be grateful to the brilliant team at Spartan Bioscience.
---
Photos: Sean Sisk Photography
Recommended Articles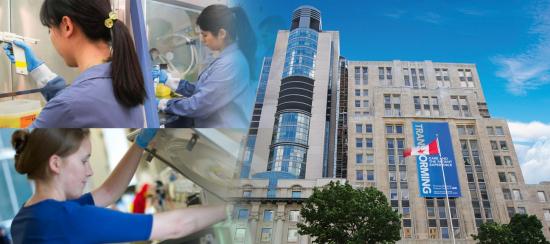 All around the world companies are stepping up, using their expertise and resources to pivot from their current businesses to create the resources we need to fight COVID-19.
Read full story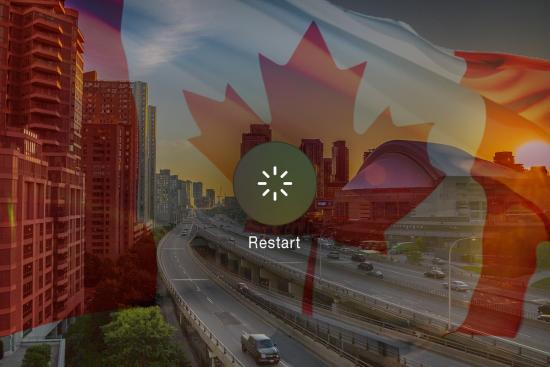 We shouldn't double down on our earlier errors — this isn't a race to be first out of lockdown.
Read full story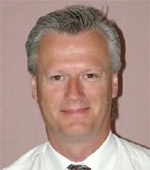 Proper eye care is something that must be approached from many different perspectives. Individual ey...
Read full story
Comments (0)
*Please take note that upon submitting your comment the team at OLM will need to verify it before it shows up below.