Sports
Special teams in Ottawa: the good and the bad
Special teams in Ottawa: the good and the bad
You can see why the Ottawa Senators excel in certain areas and fail in others.
It's right there in front of you. Plain as day.
Head coach D.J. Smith has refined a penalty kill which in previous campaigns was far from refined.
Last season Ottawa sat 23rd in the league on the penalty kill chart; the year before the club was even worse at 28th overall in the 31-team league.
This year it sits at 82.1 per cent (15th overall).
It's a significant jump but what's more telling is the naked-eye factor.
The Senators just look more confident and in order.
"It's been the best part of our game probably all year, to be honest," Smith said to NHL.com after a recent win over Philadelphia which included a workmanlike kill of a four-minute disadvantage. "Those four [defensemen] back there (Mark Borowiecki, Dylan DeMelo, Ron Hainsey, Nikita Zaitsev) are really, really competitive on the penalty kill."
Competitive, yes, but add in assertive, aggressive and positionally sound.
It's a good look for a rebuilding team in that the coaching staff is bringing in an organizational structure not scene around these parts for a long time.
That's the good; now the bad (you knew this was coming didn't you?).
As adult as the PK has been the same cannot be written regarding the power play.
It's a mess.
As an aside, just imagine how many more points Ottawa would have picked up with just an average power play this season? As a measuring stick consider the Senators goal-differential of minus-10 (55 goals-for, 65 against). Take away a game like last Monday's – an 8-2 loss to Philly – and the number decreases considerably. Mix in a halfway decent PP and there'd be a few more wins and points here.
So what's the problem?
Not to be obtuse, but – everything.
For starters the players. There's no Jason Spezza or Marty Havlat or Daniel Alfredsson or Dany Heatley on board anymore to carry the freight. The players that are featured are being asked/expected to do too much, e.g. Thomas Chabot.
The system – if there is such an animal – isn't working and hasn't worked.
More numbers for you – the Senators power play is last in the NHL at 8.8 per cent. Comparatively, Edmonton's top-ranked unit is running at 31.8 per cent. That translates into a ton of points left on the board.
And a ton of head-scratching.
Also consider the PP has been a constant headache. Last season Ottawa finished 31st; the year before, 27th.
Tough sledding for a rebuilding organization needing building blocks.
NEWS, NOTES AND NOTIONS: As written in this space before, Ottawa might not be setting the world on fire, but the team is sure fun to watch. Fan apathy and sentiment wouldn't seem to agree with that contention though. Some of the crowds this year have resembled Ottawa 67's attendance prior to the Jeff Hunt era. Again the club sits dead last in another category with an average draw of 11,168. When the Florida Panthers are pumping you in attendance numbers (14,047) things are pretty bad . . . It's appropriate to call Buffalo's Jack Eichel enigmatic. When he's on, he's all-world (four goals against Ottawa Saturday). Problem is he's not always all-world . . . I must be old. On Saturday/Sunday afternoons I miss a Dan Kelly call. Saturday night's it's Danny Gallivan . . . The San Jose Sharks are the hottest team in hockey (don't like that Ottawa, do you?) having won six in a row. The Sharks are now just two points back of a playoff spot . . . The coldest team: Toronto, losers of five straight and two points out of a playoff spot . . . Who makes the playoffs of the two? Or do they both miss? . . . Sportsnet's Brian Burke on Leaf coach Mike Babcock: "Start the clock (on Babcock)." . . . Worlds collide: Toronto visits Vegas Tuesday night. Both had dropped five straight. Vegas rebounded with a win Sunday night over Calgary.
The week ahead for the Senators:
Tuesday, Nov. 19: Ottawa at Detroit (7:30 pm)
Wednesday, Nov. 20: Ottawa at Montreal (7:30 pm)
Friday, Nov. 22: NY Rangers at Ottawa (7:30 pm)
Recommended Articles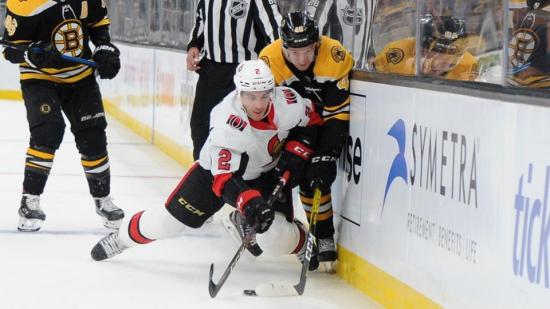 Attendance is low, the standings are even lower but the Sens are clearly on track towards improvement.
Read full story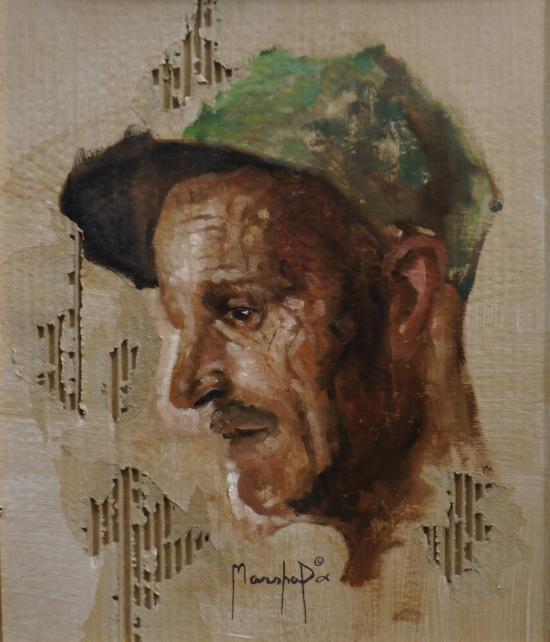 The raw beauty of artist Joe Foster's portraits — capturing an imperfect world.
Read full story
After over 20-years writing about life in Ottawa, we think we have a pretty good idea of the best of what this city has to offer. In this weekly series, we'll share our picks with you — our top hotels, live music venues, local brews, bands and more. Check, share and discuss #OLMBest every week!
Read full story
Comments (0)
*Please take note that upon submitting your comment the team at OLM will need to verify it before it shows up below.