Food & Wine
Best of Chinatown: Spectacular Pho at Saigon Boy Noodle House
Best of Chinatown: Spectacular Pho at Saigon Boy Noodle House
Saigon Boy Noodle House sits at 648 Somerset street at the eastern edge of Ottawa's Chinatown and serves up fantastic, authentic pho certain to warm anyone from the inside out. It's an unassuming, simple restaurant with a menu that is anything but. Though dine-in is not available at the moment, Saigon Boy's pho is just as good at home.
The noodle shop's authentic Vietnamese cuisine menu has a long series of various phos, noodle dishes, and appetizers. The Pho menu gave plenty of protein combinations, from beef in all shapes and sizes to crab and fish cakes to vegetarian options. Though I love good fried spring rolls, on the sunny, early spring afternoon I visited, I chose a big bowl of their flavourful Pho.
I ordered a small Number 33 from their massive menu because it had a little of almost everything in it, and I wanted to try everything. The small was a very reasonable $11.25 (with a medium at $12.25 and large at $13.25) and came with a remarkably generous portion of food. It was so large, I nearly had enough for leftovers—but it was so good, I didn't want to stop eating it.
In the bowl of savoury, not-too-salty broth and sticky rice noodles the sweet, succulent bits of crab and smokey-sweet, chewy BBQ pork stole the spotlight. I added the hoisin and sriracha to the bowl for heat and a little extra sweetness to taste (though some pho purists frown on the practice). Tender shredded chicken and chewy shrimp round out the arrangement of protein in the bowl.
But pulling everything together were the bright, fresh beansprouts, Thai basil, lime, and green onions. These toppings added a tang and crunch that made this bowl of pho truly spectacular.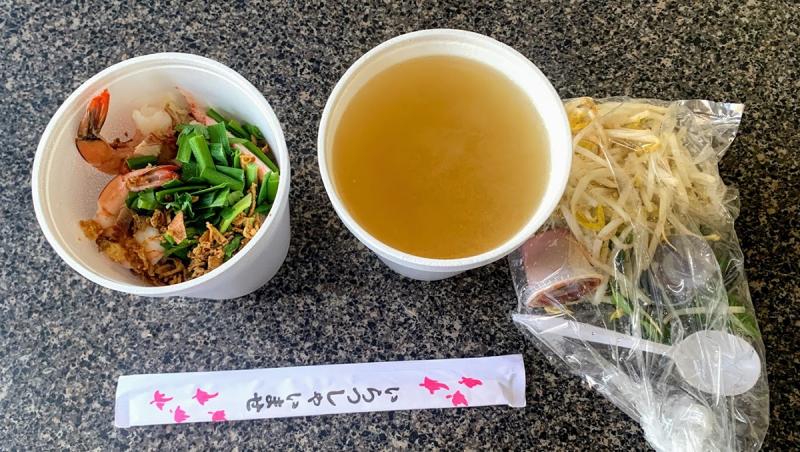 Without dine-in available during the COVID-19 pandemic, serving a spectacular soup where all the elements come together as parts of a whole for take-out could be tricky. But Saigon Boy makes it look easy by packaging each piece separately. Broth comes in one container and toppings in another so that you get the perfect, fresh, authentic pho experience even at home. The beansprouts and lime are separate, as well, so that their crunch and freshness doesn't fade in the heat of the soup while you walk home. The only downfall of this carefully thought-out system is the styrofoam waste created by the separate packaging.
Saigon Boy Noodle House is small but mighty, with a focus on great flavours and careful thought for their customers' experience of their authentic Vietnamese cuisine, even during the pandemic. Their pho was beautiful, savoury, and filling, and I look forward to coming back! Next time, I'm trying their Seafood Pho, #35.
Recommended Articles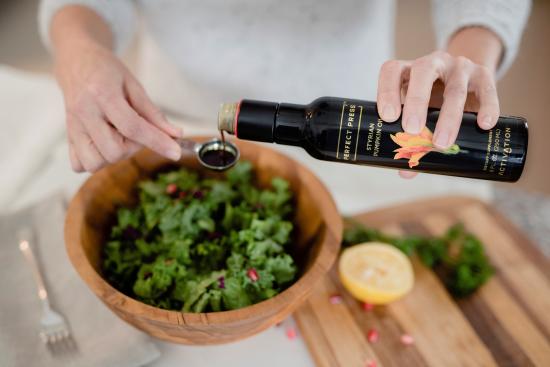 100% all-natural, organic, non-GMO, gluten-free and vegan therapeutic seed oils.
Read full story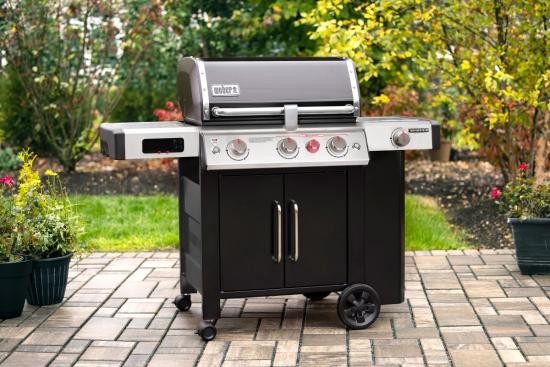 Gas grilling is a lot smarter this season with the launch of Weber's wifi-enabled Weber Genesis II EX-335 Smart Grill.
Read full story
Quinoa is native to South America, where it is considered a staple food.
Read full story
Comments (0)
*Please take note that upon submitting your comment the team at OLM will need to verify it before it shows up below.