Splendor in the Grass
All photos by Andre Gagne.
With a little luck, friends, spring has finally decided to arrive and along with the sunshine comes the festival season. Though most may associate such a time with huge crowds, big stages and bigger outdoor concerts, the Grassroots Festival has been content to plant the first seed of that season in a smaller, more community-tended garden. Festival Producer Bob Nesbitt has been watering that seed for five years now and this year that garden included legendary folk singers, a chance to hear a koto, choirs, dancers, cookie baking and a good ol' fashioned hootenanny! With so much to cultivate, Nesbitt realized early he was going to need a bit more land.
"We knew that following the success of the festival in 2015, a bigger venue was going to be needed," Nesbitt says of having to move the festival to its new home in Southminster United Church.  It has been a welcome expansion to a small group of volunteers, many that were once involved with the Ottawa Folk Festival, who have seen this festival flourish over the years.
Grassroots 2016 kicked off on April 21 with what could very well have been the ghost of Edith Piaf. Céleste Lévis, playing the second annual Franco night, was introduced as having a set of pipes. When you hear her belt out "La Vie en Rose" you can't help but hear a little channelling of the famed French cabaret singer in her powerful voice.
"Our Franco night in 2015 was a success and we received such positive comments that we knew we had to do that again this year.  Bringing people together of all ages for an evening of French music meant scheduling performers that would appeal to different age groups," says Nesbitt, noting how important it was to showcase artists of all abilities. The festival this year included performances by blind artists, dances from those in wheelchairs and musicians taking the stage for the first time.  "The acts reflect our community.  When an artist is performing, their passion and music takes centre stage and their disability, if they have one, disappears."
The four day event offered much to do whether you were baking cookies with local musician Jill Zmud, participating in the various workshops or wondering what the huge, log-sized instrument was on the Folklore Stage Sunday afternoon. As Jessica Stuart Few would explain, it was called a koto and was handcrafted for her in Japan. In short, it's a 13-stringed harp and in Few's hands it sounds gorgeous. Sometimes, though, two hands isn't enough, and the rest of her folk-jazz power trio needs to join in on the instrument.
"Let me tell you," says Few," it's not easy putting an ad online for a bass player and drummer who can also sing in a woman's range and play the koto!"
An Ottawan, though she prefers to think of herself as a world-traveller, Kristine St-Pierre took the stage Saturday night to perhaps the biggest crowd yet for a Grassroots show. She looked over the audience, hand over eyes trying to block the spotlight, to get a sense of how many were out there. She admitted she couldn't see them all, but after her first song, she certainly could hear them.
She's blazed a unique path with her music, trying to stay on the edge of English and French without tipping into one side too dominantly. Having a young child hasn't put the brakes on too much, though she says it has been more challenging.
"I've learned that it's a difficult industry and making music a full-time career is very hard. However, I keep going because I love what I do and couldn't imagine my life without it. At the same time, I've also learned to take my time — especially with a family now, it definitely makes it more interesting! While I'd love to be able to tour more and put out an album every two years, I've realized that there's no sense in rushing things, at least for me in the situation I am in. Things will happen in due time, as long as I keep working hard at it.
She's been playing the Grassroots Festival now for two years and keeps coming back because of the smaller, community feel.
"I have to say, it feels like it's done more to my career than playing at other larger festivals," says St-Pierre. "Don't get me wrong, playing at these larger festivals is an ongoing goal of mine, but playing Grassroots has been an incredible experience. I think, most of all, the audience is what makes Grassroots such an important festival. It's rare to have such an attentive audience at larger, outdoor festivals."
St-Pierre was opening up for one of Canada's most influential folk musicians, Garnet Rogers. It was one of the rare occurrences when she was able to share the stage with somebody who she has looked up to. She, along with the rest of those gathered, clung to every note Rogers played as they nearly glimmered in the acoustics of the church. Just as gifted a storyteller, Rogers related tales of neighbours building a porch for him while he was away on tour, wild times on the road with his brother Stan and meeting cousins of his before taking the stage that night.
"The reason I learned to play the guitar is that I had to find an alternative to dating," Rogers joked.
Related: Milestone Year for Grassroots Festival with a Stellar Line-up to Match!
Also on stage that night was East Coast singer-songwriter Dave Gunning. Also influenced by Rogers – he calls him Canada's Pete Seeger — Gunning relayed to the crowd how happy he was to be back in Ontario, having seen the beauty of the province travelling around with Stompin' Tom Connors. Not a bad tour guide. His songs were accentuated, as well, by often touching stories. He was invited back on to sing alongside Rogers to close out the Saturday evening performances.
"This is the reason I stayed in folk music," Rogers told the crowd as they took to their feet, hands firmly coming together, to be rewarded with two more songs. Folk audiences, he said, just bring out a sense of community.
St-Pierre, both a performer and audience member that night, agrees. "I really do feel very lucky. Evenings like these are an incredible reminder of why I do this and why I keep going."
[wzslider height="600" transition="'slide'"]
At Grassroots you can see that home-grown sentiment in the laughing child stirring up some cookie batter, the people working on colourful murals of sunlit parks, the crowds singing along, the smiling volunteers behind the silent auction tables and everybody who stepped onto a stage whether they were playing a guitar, a ukulele or a koto. Nesbitt's garden, sure to sprout even bigger next spring, is full of beautiful flowers and much splendor in the grass.
Recommended Articles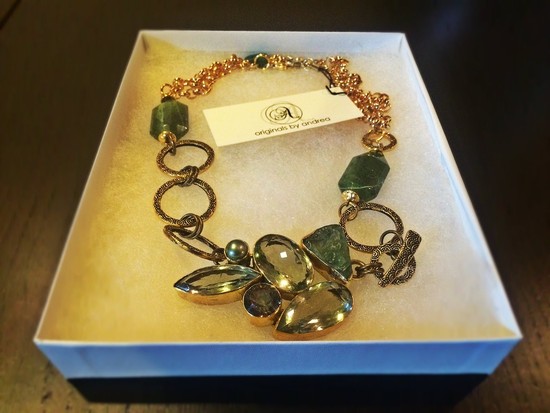 Sparkle this holiday season with OLM and Originals by Andrea! Share with us your favourite holiday t...
Read full story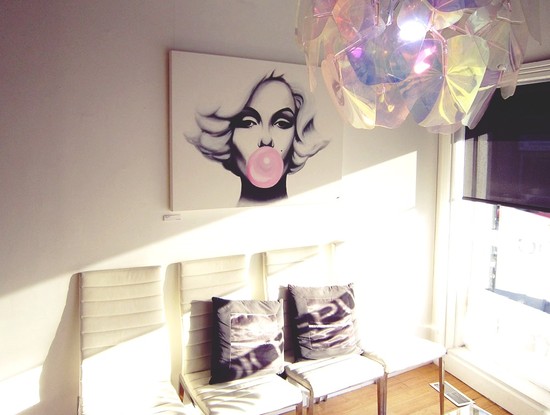 Owners John and Michelle Nguyen (Hair Republic Salon), Laura Herrera (I.A.M.) and Ottawa artist Pat...
Read full story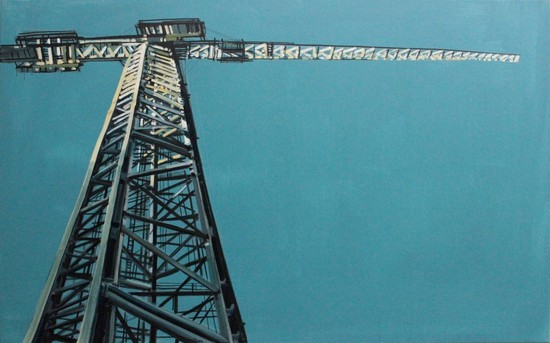 Above: "Infrastructure" Oil on Canvas by Eryn O'Neill, 30x48, 2015. If someone asked you to de...
Read full story
Comments (0)
*Please take note that upon submitting your comment the team at OLM will need to verify it before it shows up below.