Arts & Events
Korean Alphabet Day events: Spotted Hangeul and calligraphy
Korean Alphabet Day events: Spotted Hangeul and calligraphy
In celebration of Korean Alphabet Day, the Embassy of the Republic of Korea and the Korean Cultural Centre are hosting a fun, family-friendly events.
Spotted: Hangeul
September 21 to Tuesday, October 12, 2021
Hangeul is the official name of the Korean alphabet. Celebrating the 575th Hangeul Day, on October 9, 2021, the Korean Cultural Centre is hosting an online photo contest.
Keep your eyes open for the Korean alphabet (Hangeul) in your neighbourhood and take creative photo. From signage to packaging, labels and more, look for the Hangeul and take a photo. The competition encourages participants to experience Korean culture blended in their local everyday environment!
Submit your photo to spottedhangeul@gmail.com
Hangeul calligraphy event and a writing contest
Friday, October 8, 2021 – from 7-8:30 p.m.
Korean Cultural Centre, #101-150 Elgin Street, Ottawa
A Korean calligraphy event and a writing contest is being held at the Korean Cultural Centre on October 8th, the day before official Hangeul Day. The event is designed to promote the beauty of Hangeul by introducing its history and excellence to Canadians. Through the calligraphy class, participants will learn about the diverse and creative shapes of Hangeul. After the calligraphy session, participants can submit their work to compete in the Hangeul writing contest, and the winner will be awarded a prize.
Registration for the event is ongoing. Click the following link to register: https://forms.gle/UguYkP1Xxm5xfkN56
*Pre-registration is mandatory to attend the event. Please note that we the KCC is can only accept the first 20 registrants.
Recommended Articles
Images supplied by Ballet Jörgen. Inspiration, excitement, pleasure, happiness, and fatigue are all...
Read full story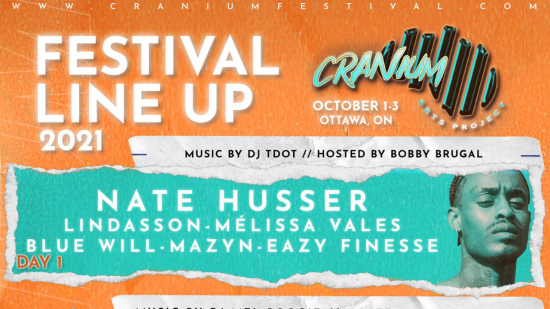 This year's festival will take place live at some of downtown Ottawa's leading venues, and will feature some of the Capital Region and Canada's top hip-hop and R&B artists.
Read full story
North America's biggest and longest-running animation fest, Ottawa International Animation Festival (OIAF), kicks off this week!
Read full story
Comments (0)
*Please take note that upon submitting your comment the team at OLM will need to verify it before it shows up below.