Stacey Kent's Tender Summer Caress
Photos supplied by artist.
American jazz vocalist Stacey Kent kind of tumbled into a career in song. With no formal training and a degree in literature, she started improvising in the style of the greats she admired. The music of Nat King Cole and João Gilberto, for example, were a natural fit for her airy voice that soothes while sometimes hinting at sorrow and fragility.
Though training would come later, Kent grew up surrounded by music. She'd hurry home after school to get lost in melodies. It didn't really matter what kind. She would listening to the Beach Boys, Willie Nelson, pop and, of course, jazz, but to her it was less about the genre and more about the mood the music was conveying.
While studying at London's prestigious Guildhall School of Music and Drama, Kent got her first gigs performing at Café Boheme in London's atmospheric Soho district.
At this point of her life, however, there was reason for more joy than sadness in the songs Kent was singing. Not only was her career taking off but she also found love. She met tenor saxophonist Jim Tomlinson during her studies and the two married in 1991, later beginning a touring life with Tomlinson arranging many of Kent's songs. Kent, with her husband on sax, released her first album, Close Your Eyes, in 1997 and the debut became the best-selling British jazz album of the year.
It was another chance encounter that gave shape to her most recent release, Tenderly. Kent and Roberto Menescal should have never met. They both come from two very different worlds. She, the American, sings breezy jazz standards while he, the Brazilian guitarist, was a founding father of Bossa Nova and one of the most important musical figures in the country. Over 30 years of age separate their lives, they're from two different generations and cultures, but listening to the album you'd think they'd known each other for centuries.
The funny thing is, though apart, they were pretty close to each other. Menescal was a fan of Kent's music so much so that he would often, for teaching purposes, give selections of her music to new singers as what they needed to listen to in order to train their voices. Meanwhile, Kent was rekindling a love for Brazilian jazz music she discovered in her youth and Menescal's music played a big part in that flame of adoration.
The two were on a musical collision course that finally found them meeting in 2011 when Kent was asked to perform at a show in Rio de Janeiro in celebration of the famed Cristo Redentor. She spotted Menescal backstage and, in the presence of one of her idols, could only stammer out, "Roberto", only to be astonished by his reply of "Stacey!"
The two first collaborated on Kent's 2013 album The Changing Lights, but it was always Menescal's want to record an album of standards from The Great American Songbook. Kent was more than happy to oblige and the result are 12 gems that merges both musicians' styles beautifully. This album is like a caress on a warm summer night.
Stacey Kent will return to TD Ottawa Jazz Festival for a July 2 performance in the National Arts Centre Theatre.
Ottawa Life had a chance to speak with Kent about the new album, her collaboration with Menescal, those early days in Soho and what road life is like traveling with her husband.
Can you tell me about your early gigs singing at Café Boheme? London's Soho district must have provided a pretty amazing atmosphere.
 Soho has always been center of the London music and jazz scene, with Ronnie Scott's club being there, and so many West End theaters and so on. In my early days, I used to sing twice a week at Cafe Boheme on Old Compton Street. I'd be there for three hours on Wednesdays and Fridays, and I would sing standards to the afternoon and early evening crowd. Yes, it truly was a great atmosphere, very relaxed and musical and warm, and it was a great place for me to expand my repertoire.  These were days before social media and people would tell their friends, and so along with the long-time regulars, the crowd grew and grew and I ended up developing a large and loyal following. I still meet people at shows who say, "I used to come to hear you at Cafe Boheme!"
You have become known for some of your beautiful renditions of jazz standards. With so many to choose from, what is your selection process in picking songs that fit right for you?
First and foremost, the lyric has to feel right. I don't have a theatrical style but I definitely have a musical persona. The lyric of a song has to fit that persona in the same way certain parts seem to fit certain actors. Then we work on the arrangement and make sure it suits that song and its emotional universe. Jim Tomlinson is outstanding at this. He is able to capture the essence in his arrangements. What has been exciting in the last few years is working with Jim and various lyricists, most notably Kazuo Ishiguro. This has really enabled me to hone that aspect of my art. Part of the joy of picking a set on a night of a concert is mixing the standards with the songs that have been written for me. It was a real musical turning point in 2007, when Jim and Kazuo presented me with my first songs, "The Ice Hotel" and "Breakfast on the Morning Tram". I can't think of my music or a set any other way now. In other words, I can't not have these songs in my repertoire and they belong alongside these extraordinary standards in my set.
You're right, I have so many songs from which to choose and I am extremely selective. Choosing a song is so personal, it just has to be right. You can't force a song on yourself, you fall in love with it, you just know it works for you.
How did you and Roberto Menescal come to collaborate? From what I read it was a pretty interesting first encounter. 
 I met Roberto in Rio in 2011 when I was there performing with Marcos Valle. Roberto told me he'd been a fan for a long time. Of course, it was mutual. So, when I came to record The Changing Lights, I asked Roberto to join us on a couple of tracks. It was at this point that he told me that he'd never made a standards album and it would be his dream to do that with me. He is a big fan of the records of Barney Kessell and Julie London and so doing something in that condensed and intimate style seemed so obvious to us both.
You two come from very different backgrounds, continents and cultures. What do you feel you learned from Menescal and, subsequently, what did you teach him?
Menescal is hugely experienced as a player, composer and producer. He is also a master Bossa Nova player. If there is one thing that, for me, epitomizes that style, it's the interplay between voice and guitar. The voice and guitar duo sound is how I played at Cafe Boheme and so it was very natural for me to do that. My focus is always on telling the story and Roberto, with all of his experience, and who also knows my singing and way of delivering so well, knew exactly how to frame my vocals. We recorded in England at Curtis Schwartz's studio. It's a studio with a vast garden and one can't help but absorb the beauty while there working. It was such joy to bring Roberto there, who is a keen gardener; so exotic for him though quite normal for us, in the same way it is reversed when we go to visit him in Rio and sit in his garden! It's where I've made all my albums.  Jim produced the album, at Roberto's request, so it was fun for Roberto to see our process in the studio.  He was always smiling and relaxed through the sessions and I think that comes through in the music.
How did you approach putting together Tenderly?
I basically let Roberto choose the repertoire, since it was his baby. We exchanged ideas over Skype before the sessions and I chose a couple of the songs. But it was fun for me to have someone say, "I already hear you singing this!" about songs I had never sung before. When you let someone else drive, you can enjoy the scenery more! I doubt, for instance, that I would have chosen "There Will Never Be Another You". It's a very difficult song to sing successfully. It's very sad and reflective but can't be touchy. It also has a big range but has to be supported very delicately. Of course, Nat King Cole set the standard for that song.
The show at the Ottawa Jazz Festival has you performing again with your husband. How do you differentiate your music life with your married one or do the two merge nicely on the road?
The two are seamless. We have our on-the-road life and off-the-road life but the dynamic between us is the same and we make music together in both settings. I love being on the road with Jim. We go on tour a lot, we're away from a home life for long stretches but our home life is wherever we go. When we're off the road, our interests are also very much the same, so we enjoy entering back into that different rhythm.
What's one of the songs you are most looking forward to performing here in Ottawa?
"If I'm Lucky", a beautiful ballad! Not a lot of people know it and what joy to share a gem like this. It's one of the songs I picked for the album. I learned it from Perry Como, whose version is sublime. I knew I would record this someday. I was just waiting for the right moment. When Roberto suggested our making a record, it was the first song I thought about. I knew I had to record it with him!
Ottawa Life's Festival City Series will provide a unique look at some of your favourite summer events.We'll go beyond the music with artist interviews, volunteer profiles, concert reviews and spotlights on the tastes, sights and sounds of the festival season. Your city! Your festivals! Your summer! Like a good sunscreen, Ottawa Life has you covered.
We want to send YOU to RBC Bluesfest. Click to find out how you can win two full festival passes.
Recommended Articles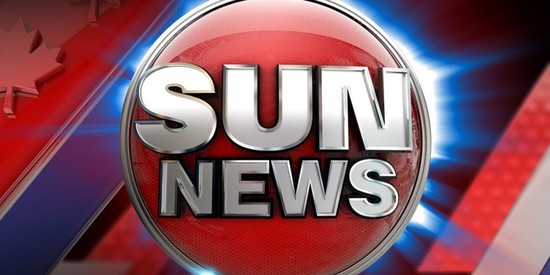 Image: huffpost.com By Michael Coren It's been a few weeks now since the Friday the 13th that I wi...
Read full story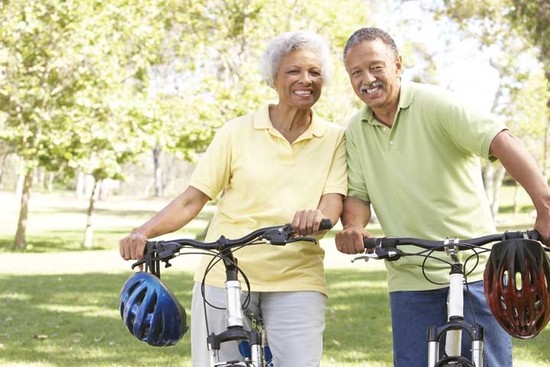 Sifting through the minefield of pension terminology is not for the faint of heart. With terms such...
Read full story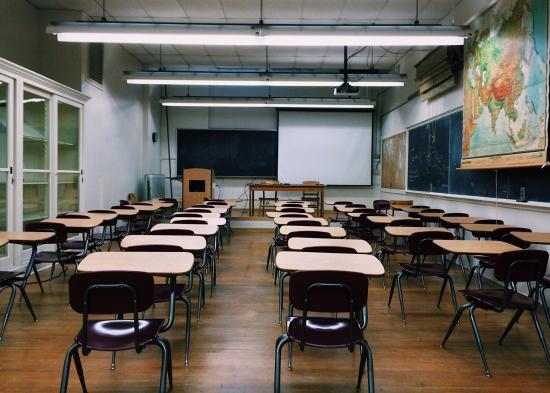 Rumour has it that the caps on class size might be removed.
Read full story
Comments (0)
*Please take note that upon submitting your comment the team at OLM will need to verify it before it shows up below.